At the age of twenty-four, Dang Thuy Tram volunteered to serve as a doctor in a National Liberation Front (Viet Cong) battlefield hospital in the Quang Ngai Province. Two years later, she was killed by American forces not far from where she worked. Written between 1968 and 1970, her diary speaks poignantly of her devotion to family and friends, the horrors of war, her yearning for her high school sweetheart, and her struggle to prove her loyalty to her country. At times raw, at times lyrical and youthfully sentimental, her voice transcends cultures to speak of her dignity and compassion and her challenges in the face of the war's ceaseless fury.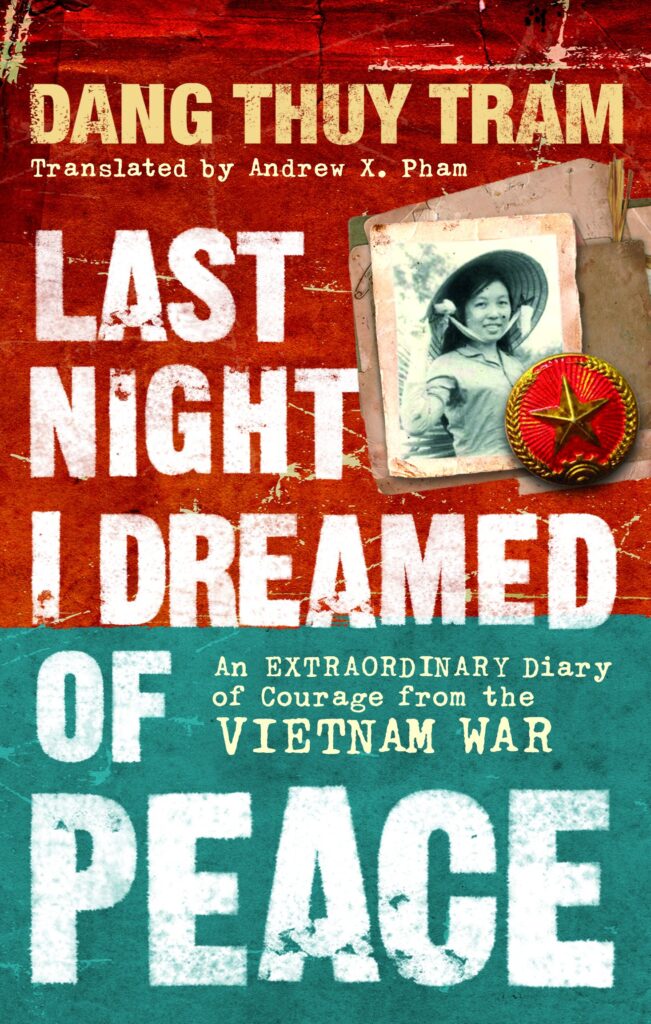 The American officer who discovered the diary soon after Dr. Tram's death was under standing orders to destroy all documents without military value. As he was about to toss it into the flames, his Vietnamese translator said to him, "Don't burn this one. It has fire in it already." Against regulations, the officer preserved the diary and kept it for thirty-five years.
---

---
In the spring of 2005, a copy made its way to Dr. Tram's elderly mother in Hanoi. The diary was soon published in Vietnam, causing a national sensation. Never before had there been such a vivid and personal account of the long ordeal that had consumed the nation's previous generations. Translated by Andrew X. Pham and with an introduction by Pulitzer Prize winner Frances FitzGerald, Last Night I Dreamed of Peace is an extraordinary document that narrates one woman's personal and political struggles. Above all, it is a story of hope in the dire of circumstances – told from the perspective of our historic enemy but universal in its power to celebrate and mourn the fragility of human life.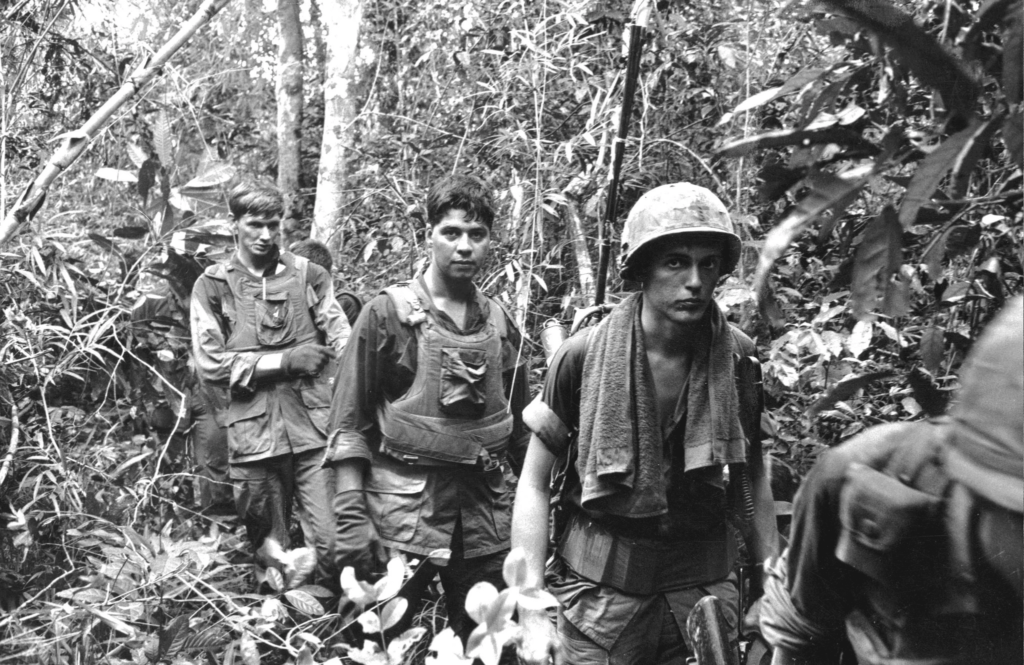 Readers Reviews
Last Night I Dreamed of Peace is an extraordinarily moving diary of a young doctor from North Vietnam, Dang Thuy Tram, who volunteered to use her medical training at hidden locations in Quang Ngai Province, South Vietnam to treat wounded North Vietnamese, National Liberation Front (Viet Cong) soldiers, and local villagers. In constant danger from American and South Vietnamese government forces and longing for her family, her mother's touch, and her boyfriend, from her point of view, she was helping in the effort to reunify Vietnam. Her surgical skills and treatments saved lives, and she provided comfort to those she could not save. The diary brings the reader intimate knowledge of Thuy's life, emotions, and experiences and the multiple horrors and tragedies of war. Her diary, not much bigger than a pack of cigarettes, was found after she was shot and killed by soldiers of the Americal Division close to her forest hospital on June 22, 1970. After a translator explained the contents of the little handwritten book, a U.S. soldier kept it for some 35 years and then sought out and returned it to Thuy's family in Vietnam.
~ Jim DeFronzo
This is an excellent insight into a young woman's perspective of life in her role as a comrade, friend, anti-American fighter, and emerging adult. She introduces the reader to the reality of war at the most basic level. She has integrated typical girlhood dreams with those of her country and shows us the strength of character that so many people fighting for their life and country must possess.
~Anne Wglin
I enjoyed this book, as it is written in diary form, which was it is very personal and emotional, she was a well-educated young doctor whose life was tragically ended far too young.

~Kindle Customer
About the Author of Last Night I Dreamed of Peace
Last Night I Dreamed of Peace is the moving diary kept by a 27-year-old Vietnamese doctor who was killed by the Americans during the Vietnam War, while trying to defend her patients. Not only is it an important slice of history, from the opposite side of Dispatches and Apocalypse.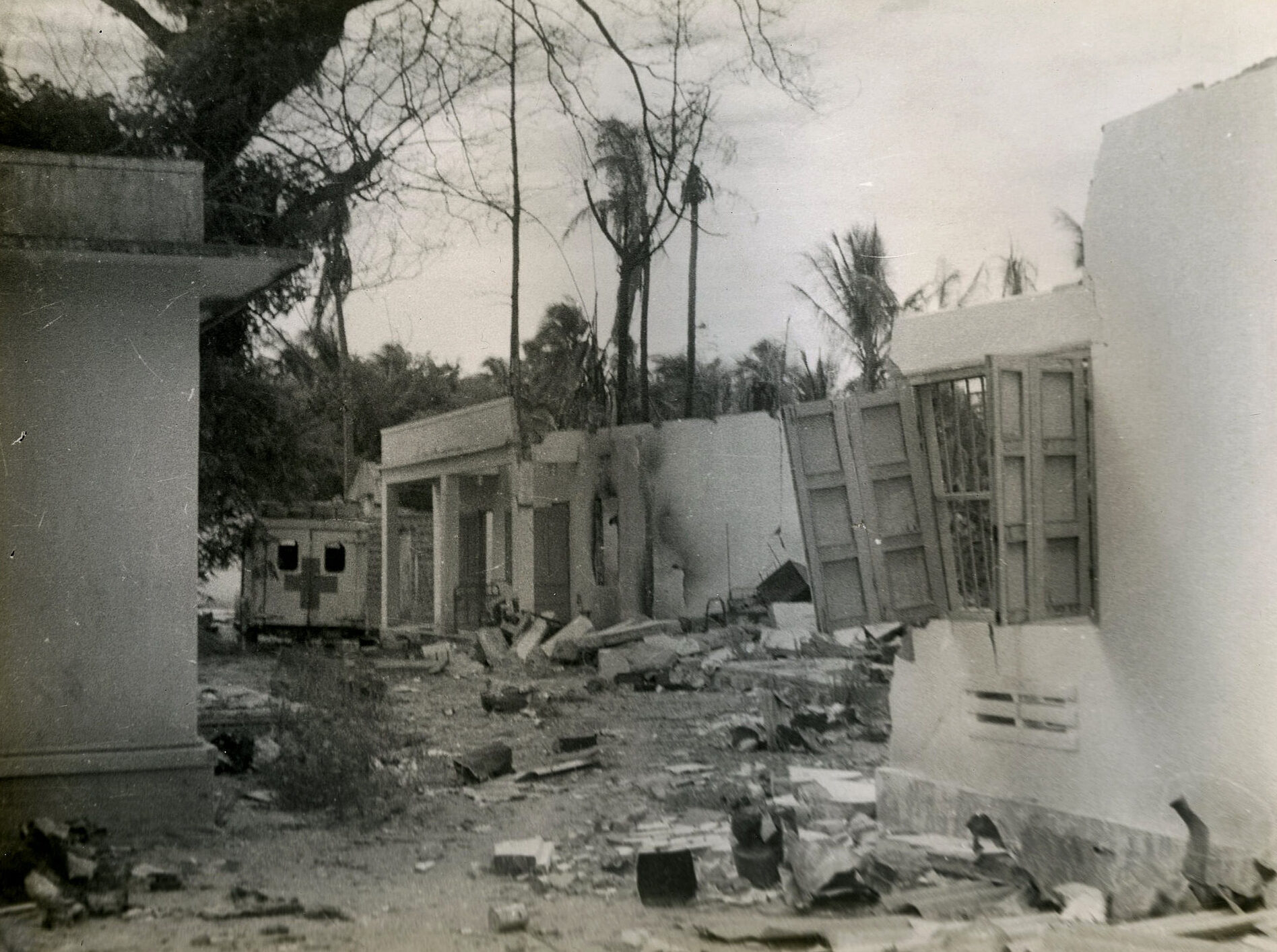 Now, but it shows the diarist Dang Thuy Tram as a brilliant human being, full of youthful idealism, a poetic longing for love, trying hard to be worthy of the Communist Party, and doing her best to look after her patients under appalling conditions.
She wrote straight from the heart, and, because of this, her diary has been a huge bestseller in Vietnam and continues to fascinate at a time of renewed interest in the Vietnam War.