Anthony Dominick Benedetto (born August 3, 1926), known professionally as Tony Bennett, is an American singer of traditional pop standards, big band, show tunes, and jazz. Tony Bennett is a jazz legend, with a career spanning over half a century. He is also a painter, and the founder of the Frank Sinatra School of the Arts in Astoria, Queens, New York. But did you know that before entering the music business, he served in the United States Army? He was sent to Europe to participate in the final months of the Second World War. He fought in the final stages of World War II as a U.S. Army infantryman in the European Theater.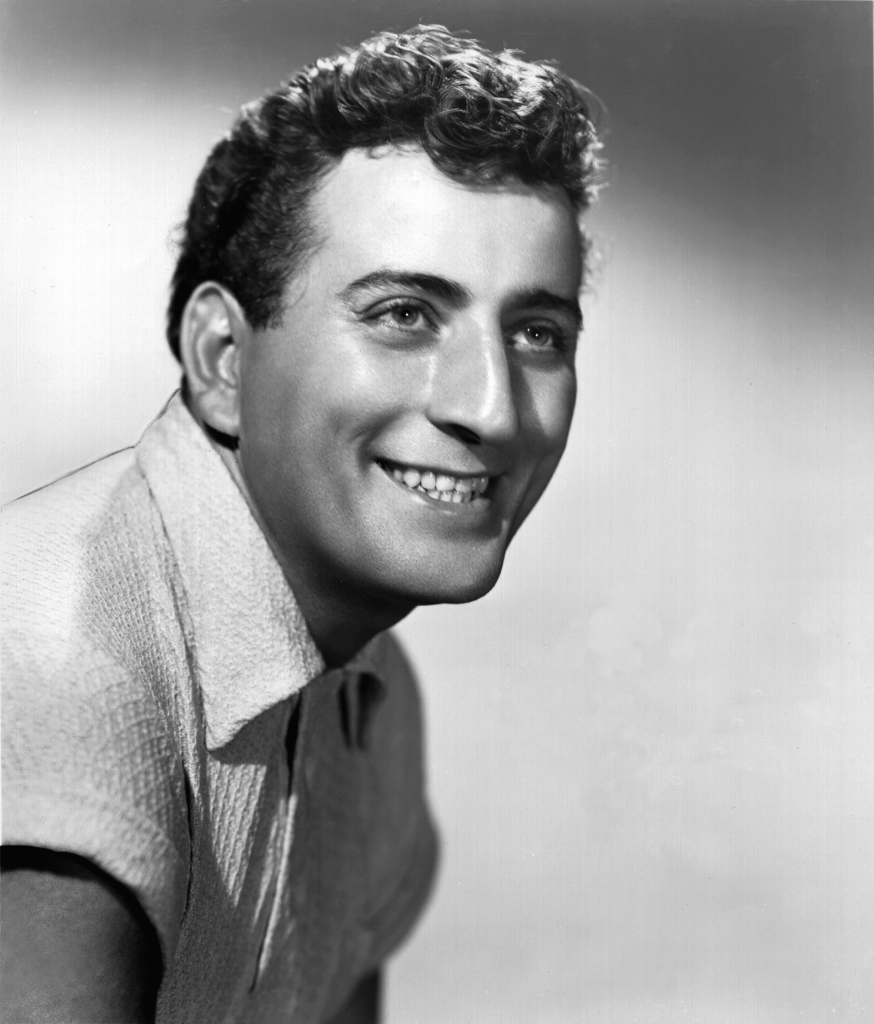 Tony Bennett's Early Life
Born and raised in Astoria to an Italian-American family, Tony Bennett was the first member of his family to be born in a hospital. His father John Benedetto was a grocer and his mother Anna (Suraci) was a seamstress. Unfortunately, for most of Tony's childhood, his father was ailing and unable to work, and the children grew up in poverty. However, John Sr. instilled in his son a love of art and literature and a compassion for human suffering. When Tony was 10, his father passed away.
Around this time, Tony began to display his musical talents, performing at age 10 at the opening of the Triborough Bridge in 1936. His Uncle Dick was a tap dancer in vaudeville, performing under the name "Dick Gordon," and was quite well-known. In his biography, Bennett recalled, "Uncle Dick told me all about the ins and outs of being a successful entertainer and warned me of the dangers of the road and what to watch out for." Bennett's early musical influences were Al Jolson, Eddie Cantor, Judy Garland, and Bing Crosby as well as jazz artists such as Louis Armstrong, Jack Teagarden, and Joe Venuti. One of his most memorable early performances was at a special club for British officers in New York, where young Tony sang "There'll Always Be an England." It was a new song then, written at the start of the war by Ross Parker and Hughie Charles. Bennett later recalled, "I got up on stage, and all these British officers were knocked out that this little Italian-American kid knew that song. It went over great—they even gave me an ovation."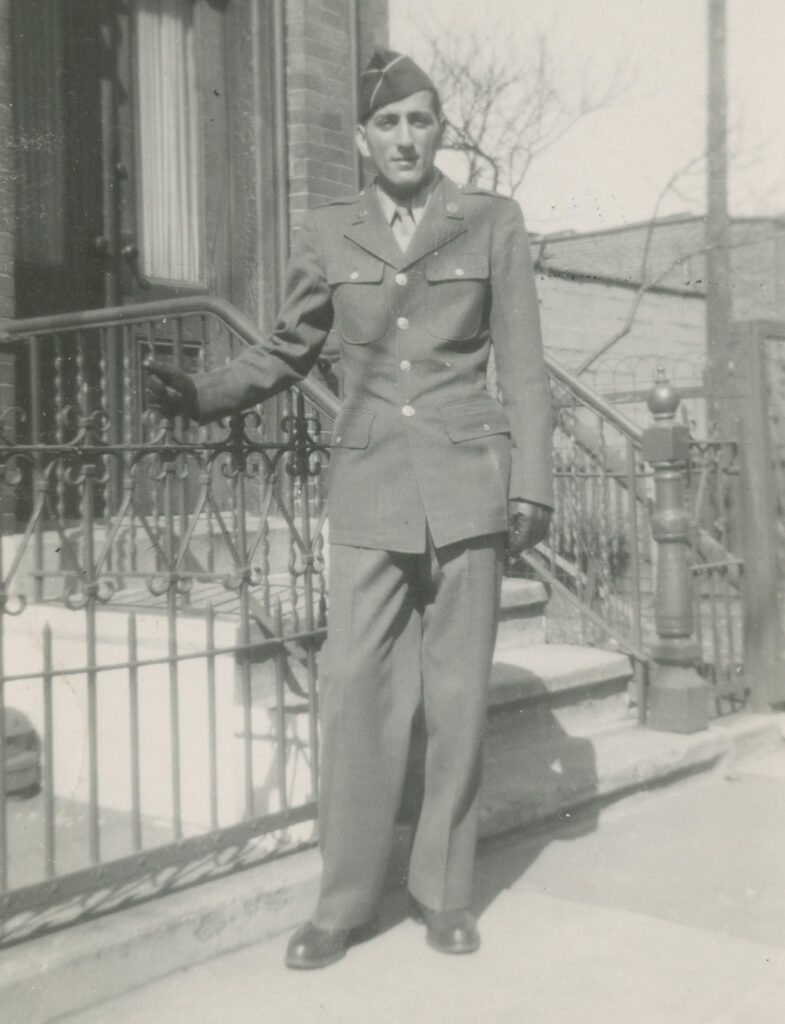 Bennett's artistic talents were further nurtured at the High School of Industrial Arts in New York City where he studied painting and music. But at age 16, he dropped out of school to help with the family finances and started working as a singing waiter. He also worked as a copy boy and runner for the Associated Press in Manhattan and in several other low-skilled, low-paying jobs However, Bennett mostly set his sights on a professional singing career, playing and winning amateur nights all around the city, and included a successful engagement at a Paramus, New Jersey, nightclub.
Tony Bennett In The Army During World War II
Bennett's career had to be put on hold when he was drafted into the Army in November 1944, during the final stages of World War II. He received his basic training at Fort Dix and Fort Robinson as part of becoming an infantry rifleman. He served in the 63rd Infantry Division, which was sent to France and Germany.
In January 1945, Bennett was assigned to the 255th Infantry Regiment of the 63rd Infantry Division, a unit filling in for the heavy losses suffered in the Battle of the Bulge (The Americans suffered some 75,000 casualties in the Battle of the Bulge.) The 255th regiment moved across France, and later, into Germany. In March 1945 Bennett entered the front line and what he would later describe as a "front-row seat in hell."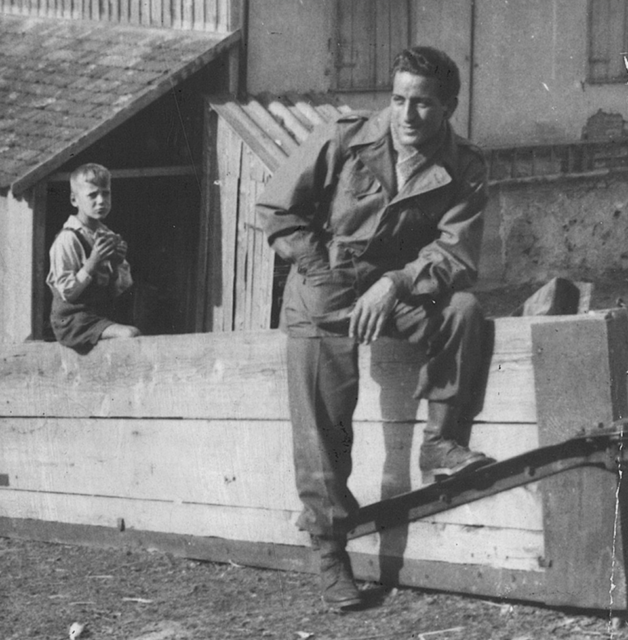 As the German Army was pushed back to its homeland, the 255th regiment saw bitter fighting in cold winter conditions, often hunkering down in foxholes as German 88 mm guns fired on them. At the end of March, Bennett's unit crossed the Rhine and entered Germany, engaging in dangerous house-to-house, town-after-town fighting to clear out German soldiers. During the first week of April 1945, they crossed the Kocher River, and by the end of the month reached the Danube.
During his time in combat, Bennett narrowly escaped death several times. The experience made him a pacifist; he would later write, "Anybody who thinks that war is romantic obviously hasn't gone through one," and would later say, "It was a nightmare that's permanent. I just said, 'This is not life. This is not life.'" At the war's conclusion, Bennett was involved in the liberation of a Nazi concentration camp near Landsberg, where some American prisoners of war from the 63rd Division had also been held.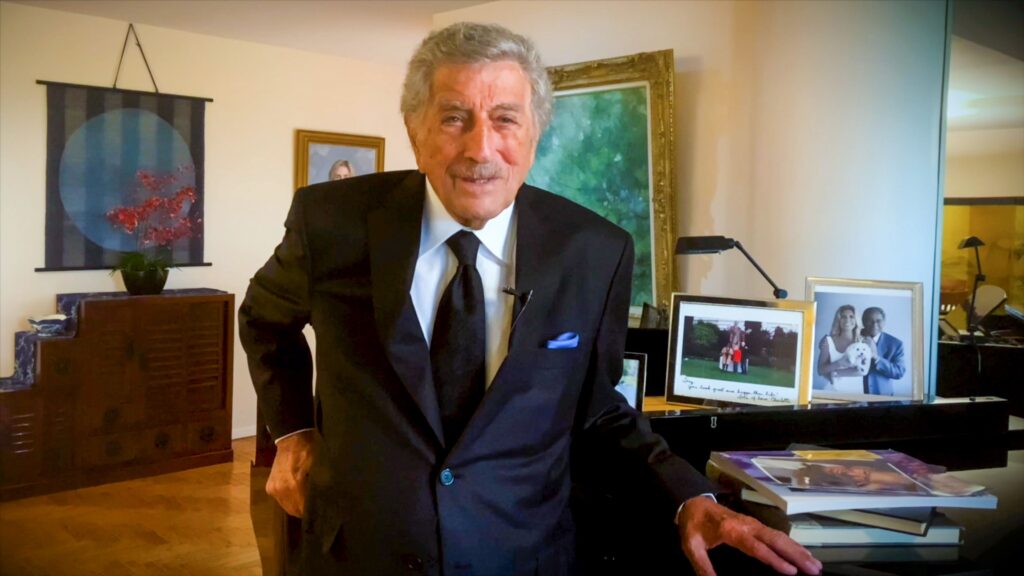 After the end of World War II, Bennett stayed in Germany as part of the occupying force. One day, while Bennett was singing in the shower, a passing officer noted that he had a great voice and encouraged him to join the band the 255th Regiment was forming. He was assigned to an informal Special Services band that entertained nearby American troops. During his time in Special Services, Bennett rose to the rank of corporal, but not for long.
On Thanksgiving in 1945 Bennett was famously (or infamously) demoted. In an interview with PBS, Bennett explained the reason: dining with a black friend from high school at a time when the Army was still racially segregated. "It was actually more acceptable to fraternize with the German troops than it was to be friendly with a fellow Black American soldier," he recalled. Bennett said a bigoted officer, determined to pull rank on him, cut off Bennett's corporal stripes with a razor and then spat on them before flinging them to the floor. Bennett was reassigned to Graves Registration Service duties. The duties involved recovering and restoring the remains of the dead, who were often horribly maimed.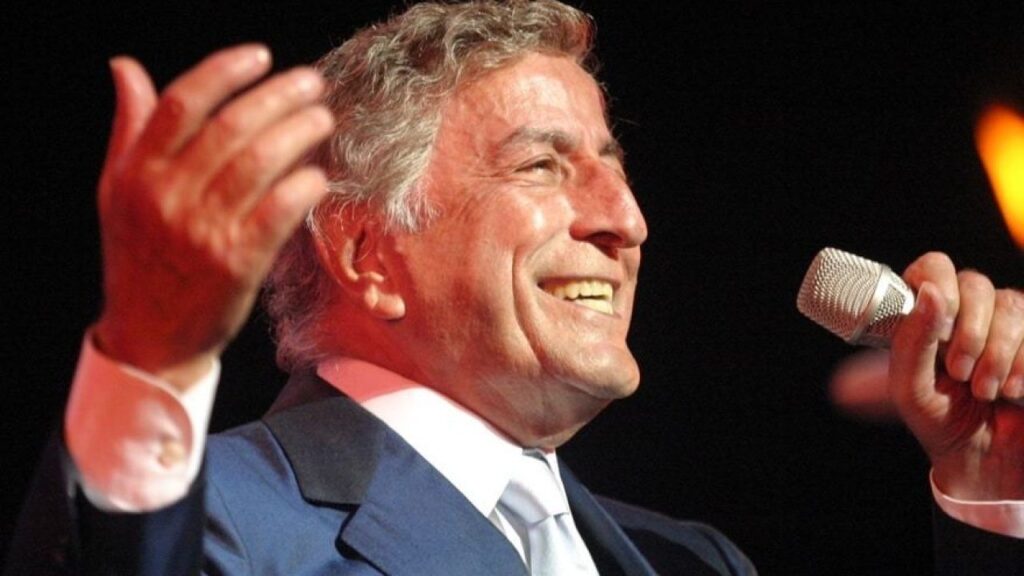 A major then heard about Bennett's demotion and used his clout to reassign him. Subsequently, he sang with the 314th Army Special Services Band under the stage name Joe Bari (a name he had started using before the war, chosen after the city and province in Italy and as a partial anagram of his family origins in Calabria). While listening to the Armed Forces Radio Service broadcasts, Bennett became acquainted with the new sounds of jazz coming out of the States, which included artists like Nat King Cole.
Tony Bennett's Distinguished Singing Career
After completing his military service, Bennett took advantage of the G.I. Bill and studied singing at the American Theatre Wing. During this period, his vocal coach Mimi Spear offered some advice that he took to heart: Don't imitate other singers; emulate instrumentalists instead.
---

---
Performing under the name Joe Bari, Bennett was discovered in 1949 by Pearl Bailey, who asked him to open for her show in Greenwich Village. He subsequently caught the attention of Bob Hope, who advised him to take the name Tony Bennett and put him in his road show. As Bennett told Billboard in 1997, "I've been on the road ever since."
Bennett signed with Columbia Records in 1950 and started working with record producer Mitch Miller. His early hits included "Because of You," "Cold, Cold Heart" and "Rags to Riches." By the late 1950s, Bennett created jazz albums and worked with jazz legends like Count Basie, Basie Swings and Bennett Sings. But it was the 1962 debut of "I Left My Heart in San Francisco" that brought Bennett national attention. "I Left My Heart in San Francisco" led to Bennett's first Grammy Award for Best Record of the Year and Best Solo Vocal Performance.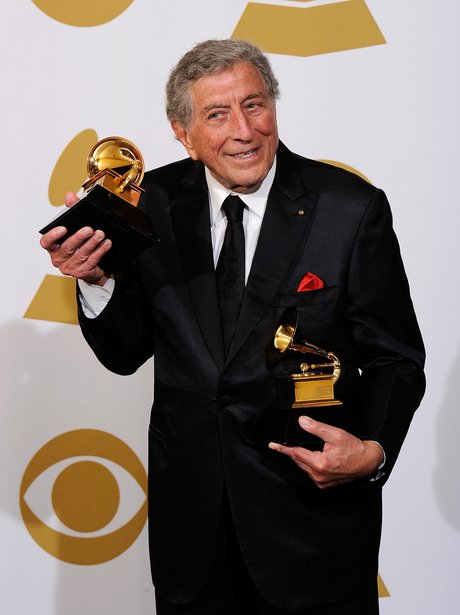 With millions of records sold world-wide and platinum and gold albums to his credit, Bennett has won 20 Grammy Awards, the Grammy Lifetime Achievement Award and two Emmys in his singing career. On August 3rd 2016, Tony Bennett celebrated his 90th birthday which was marked by the lighting of the Empire State Building in honor of his musical legacy, and a star-studded celebration at the famed Rainbow Room. Tony Bennett became a Kennedy Center Honoree in 2005, was named an NEA Jazz Master in January of 2006, a Citizen of the World award from the United Nations, and a Billboard Magazine Century Award in honor of his outstanding contributions to music.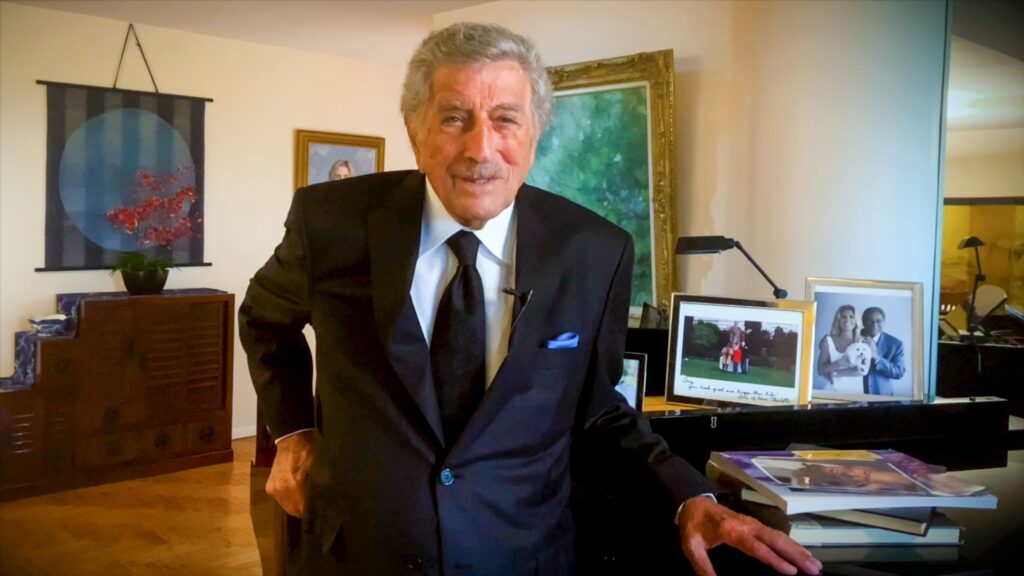 With the release of "Love for Sale," his album with Lady Gaga, Tony Bennett has earned a Guinness World Record, becoming the oldest person to release an album of new material.
Tony Bennett, A Lifelong Pacifist
The horrors that Bennett witnessed on the battlefield during World War II led to a lifelong commitment to pacifism, as well as to art, music, and social justice. He was a strong and constant supporter of the Southern Christian Leadership Conference and a devoted follower of Dr. Martin Luther King, Jr.'s philosophy of love and non–violence. He participated in the 1965 Selma to Montgomery marches and refused to perform in apartheid South Africa. In 1983, Bennett, along with Paul Newman, Jane Fonda, Tony Randall, Bill Cosby, Muhammad Ali and Wilt Chamberlain, was part of the campaign for Artists and Athletes Against Apartheid.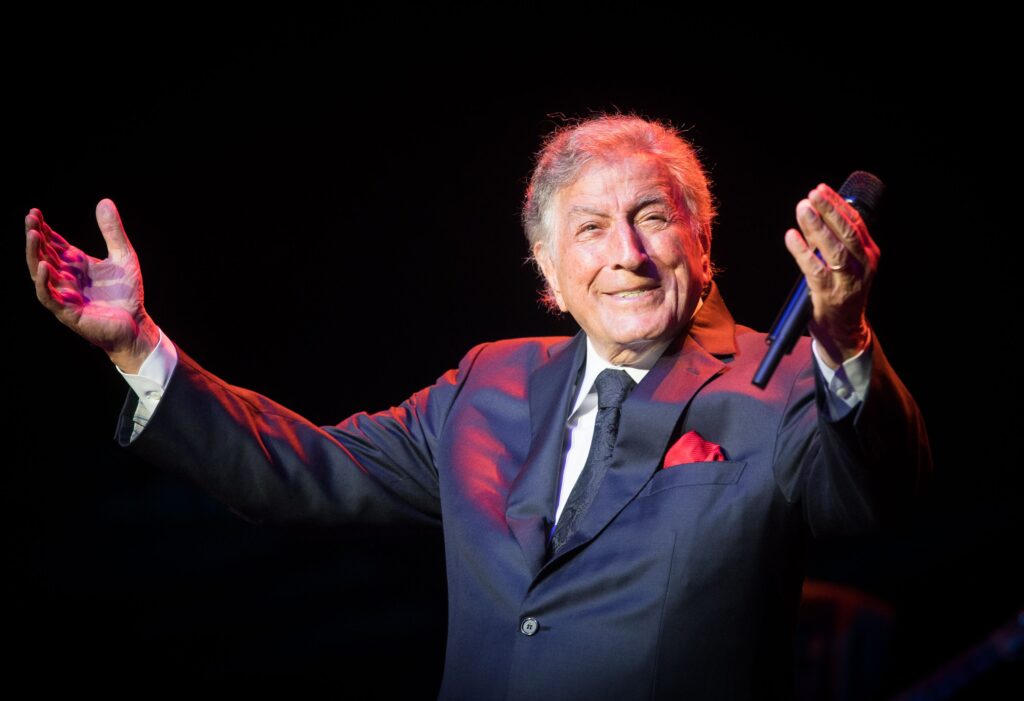 In 2011, Bennett said, "My life experiences, ranging from the Battle of the Bulge to marching with Martin Luther King, made me a lifelong humanist and pacifist, and reinforced my belief that violence begets violence and that war is the lowest form of human behavior."
We thank Mr. Bennett for his courageous service and celebrate his numerous achievements throughout his renowned professional career.
Tony Bennett, Master Pop Vocalist, Passed Away at 96
In February 2021, an article featured in AARP Magazine disclosed that Tony Bennett had been diagnosed with Alzheimer's disease back in 2016, though he remained committed to performing and recording until the onset of the COVID-19 pandemic in early 2020. Even during challenging times, Bennett's unwavering dedication to his craft prevailed, as he briefly returned to the stage in 2021 for his farewell performances. Remarkably, his rigorous singing practices, held twice a week, continued to stimulate his mind and shielded him from certain symptoms associated with Alzheimer's, such as disorientation and depression. His neurologist noted that his frequent touring prior to the pandemic significantly contributed to keeping his mind sharp and engaged.
Despite facing challenges in the two years leading up to the article's publication, Tony Bennett's passion for music endured. He collaborated with Lady Gaga from 2018 until early 2020, recording tracks for their album Love for Sale, even while battling moments of feeling "lost and bewildered" during recording sessions.
Announcing Bennett's retirement in August 2021, his son, Danny Bennett, explained that the impact of Alzheimer's was predominantly on his father's short-term memory. After concerts, Tony would often forget that he had just performed. However, his long-term memory remained unaffected, and he could flawlessly recall all the lyrics to his vast repertoire during his performances.
On July 21, 2023, Tony Bennett passed away in New York City. His family's statement conveyed that he continued singing until the very end, with "Because of You" being his last song. In the wake of his passing, the world hailed him as the "champion" and "legendary interpreter" of the "Great American Songbook." Tony Bennett's legacy as a masterful pop vocalist and his contributions to music will forever be cherished and remembered.
Read About Other Celebrities Who Served
If you enjoyed learning about Tony Bennett's military service, we invite you to read the military service stories of other celebrities who served on our blog. You will also find military book reviews, veterans' service reflections, famous military units and more on the TogetherWeServed.com blog. If you are a veteran, find your military buddies, view historic boot camp photos, build a printable military service plaque, and more on TogetherWeServed.com today.