When we think of Rob Riggle, we might envision his hilarious comedic performances or his charismatic on-screen presence. However, before he became a household name in the entertainment industry, Riggle served his country with distinction in the United States Marine Corps.
Rob Riggle born on April 21, 1970, in Louisville, Kentucky, possessed a deep sense of duty and patriotism from a young age. After completing his high school education, Riggle decided to pursue a career in the military and enlisted in the Marine Corps.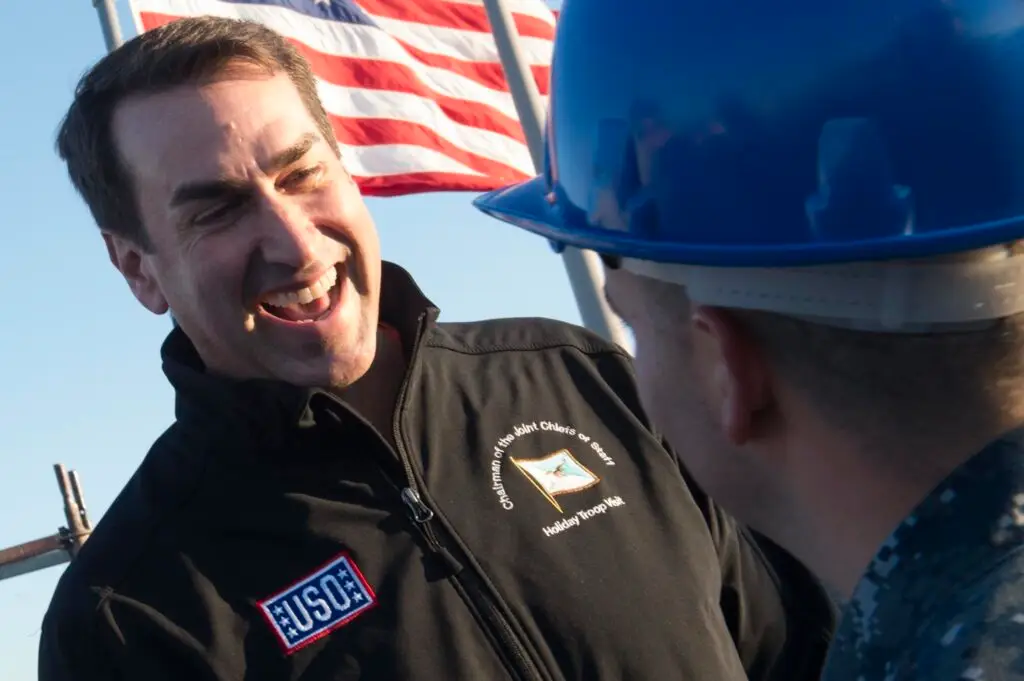 Famous Veteran: Rob Riggle
Rob Riggle quickly proved himself as a dedicated and committed Marine. He joined the Marine Corps in 1990 and underwent rigorous training to become an officer. Riggle excelled in his training and was eventually commissioned as a Second Lieutenant in the Marine Corps Reserve.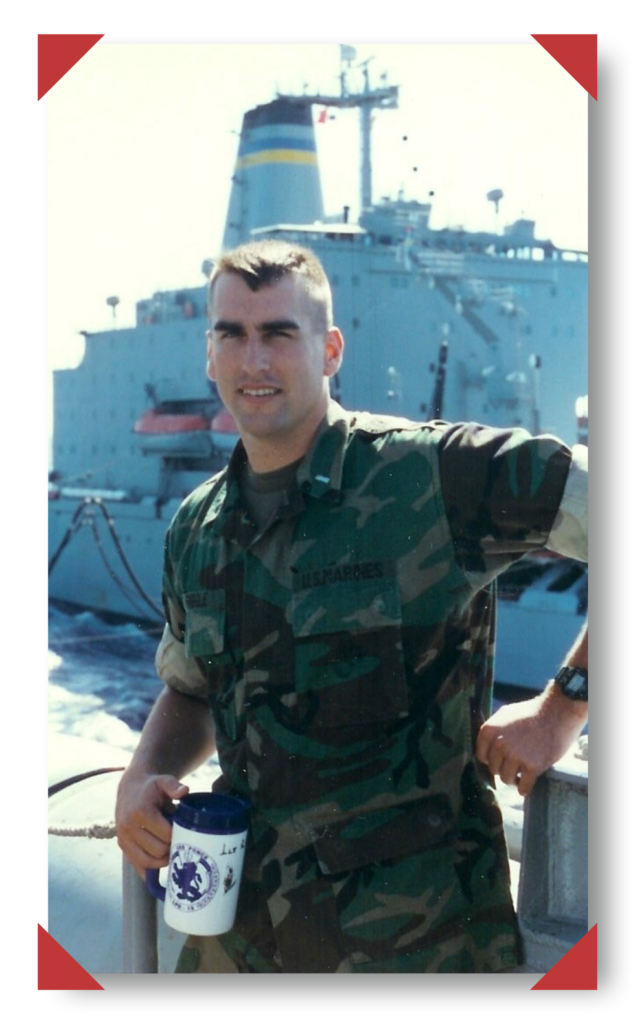 During his time in the Marines, Riggle held various roles and served in different locations across the globe. His occupational specialty led him to work with several units, including the 2nd Bn, 2nd Marine Regiment (2/2), 3rd Bn, 8th Marine Regiment (3/8), 24th MEU SOC, 2nd MAW, Marine Forces Central Command (CENTCOM), MTU (PA) NY-17, HQPA, 3rd Bat., and 5th Special Forces Group. As a Public Affairs Officer, Riggle played a crucial role in providing media relations support and communication services for the Marine Corps. Through this experience, he not only gained valuable insights but also honed his leadership skills. Riggle's versatility and talent in navigating the world of media and effectively communicating the Marine Corps' mission and values were evident throughout his service.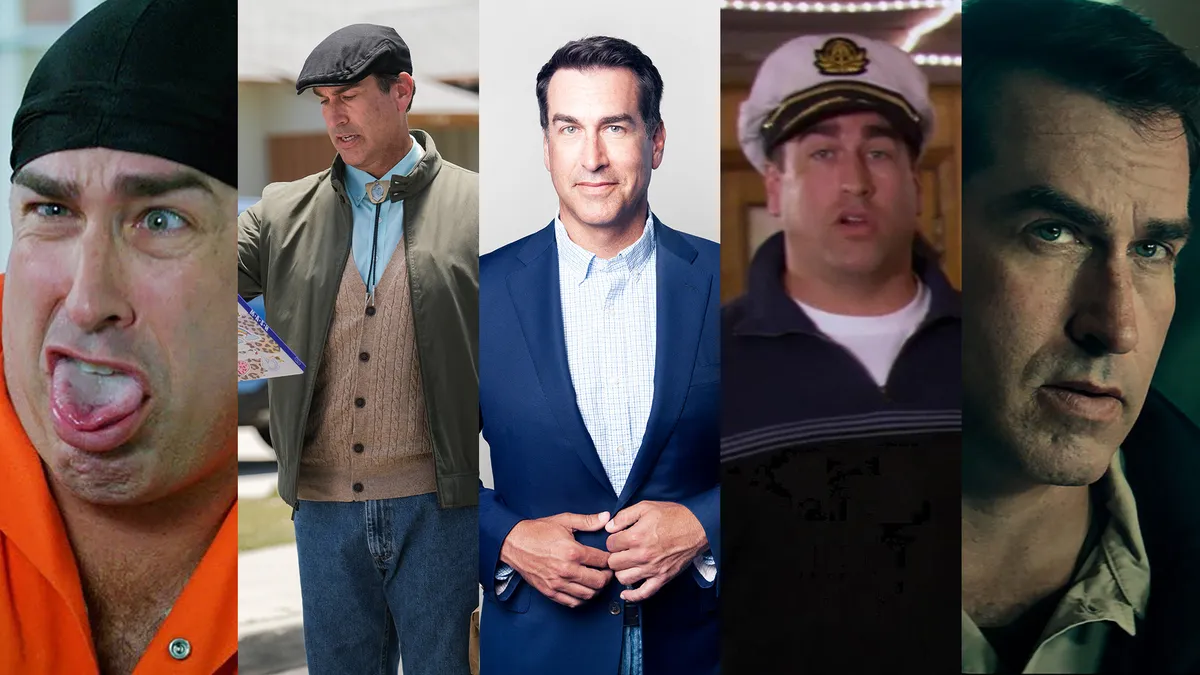 Riggle's military service took him to countries such as Albania, Kosovo, and Liberia, where he participated in peacekeeping missions and humanitarian efforts. His dedication to serving others and making a positive impact in the world was evident throughout his military career. Riggle's transition from military service to his prominent role in comedy and acting is a testament to his exceptional talent and the indomitable spirit that defines him.
Rob Riggle's Career Accomplishments
Following his honorable service in the Marine Corps, Rob Riggle transitioned into the entertainment industry, where he found tremendous success as a comedian, actor, and television personality. Riggle's unique blend of wit, charm, and physicality endeared him to audiences worldwide.
Known for his comedic roles in films such as "Step Brothers," "The Hangover," and "21 Jump Street," Riggle's larger-than-life presence and impeccable comedic timing made him a sought-after talent in Hollywood. He showcased his versatility by seamlessly transitioning between comedic and dramatic roles, leaving a lasting impression on audiences.
In addition to his film career, Riggle made a name for himself in the world of television. He gained widespread recognition as a correspondent on "The Daily Show with Jon Stewart," where he delivered hilarious and often satirical reports. Riggle's unique comedic perspective and ability to tackle current events with humor solidified his status as a beloved television personality.
Beyond his work in front of the camera, Riggle has continued to make significant contributions to various charitable causes and has been actively involved in supporting military veterans. His commitment to giving back and his genuine desire to make a positive impact exemplify his character both on and off the screen.
---

---
As we celebrate Rob Riggle's accomplishments in the entertainment industry, we must also recognize and appreciate his dedicated service to the United States Marine Corps. Riggle's unwavering commitment to his country and his subsequent success in the entertainment world serve as a testament to his exceptional talent and the indomitable spirit that defines him.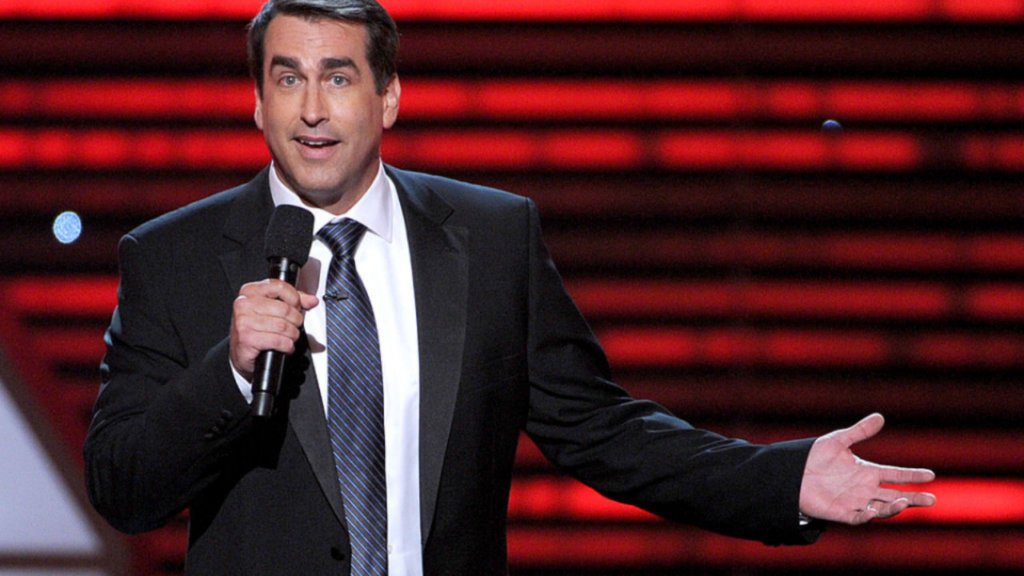 Beyond Rob Riggle's on-screen performances, there are fascinating and lesser-known aspects of his life that contribute to his unique persona:
A Master of Public Administration:
Rob Riggle's academic achievements extend beyond his artistic pursuits. He holds a Master of Public Administration degree, highlighting his intellectual curiosity and dedication to continuous learning. This educational background contributes to his ability to understand complex subjects and bring depth to his performances.
Beyond his successful entertainment career, Riggle is an avid sports fan. Rob Riggle has participated in various celebrity and charity sporting events, showcasing his athleticism and competitive spirit. Riggle's love for sports often shines through in his comedic and hosting roles, providing a relatable connection with audiences.
In addition to his on-screen appearances, Riggle has lent his voice to numerous animated characters. His distinctive vocal range and comedic timing have made him a sought-after voice actor. Riggle has brought animated characters to life in films such as "The Lorax" and "Hotel Transylvania 2," delighting audiences with his versatile performances.
Philanthropic Dedication:
Rob Riggle's commitment to philanthropy is another facet that sets him apart. He actively supports organizations such as the Semper Fi Fund, the Pat Tillman Foundation, and Team Rubicon, leveraging his platform to raise awareness and contribute to causes that benefit veterans and those affected by natural disasters.
His dedication to his craft, coupled with his passion for giving back, solidifies Rob Riggle's status as a respected comedian, actor, and philanthropist.
Rob Riggle: Charity Work & Causes
Rob Riggle has not only entertained audiences with his talent but also used his platform to make a positive impact on the world. Throughout his career, Riggle has been actively involved in philanthropic endeavors, supporting causes close to his heart. Rob Riggle have made the significant contributions he has made to create lasting change:
Semper Fi Fund: A Commitment to Fellow Veterans
Rob Riggle's military background has deeply influenced his philanthropic endeavors. One organization that he has consistently supported is the Semper Fi Fund. This nonprofit provides financial assistance and vital resources to wounded service members and their families. Riggle's unwavering commitment to his fellow veterans has helped raise awareness and funds for this noble cause.
The Pat Tillman Foundation: Empowering Military Scholars
Rob Riggle's dedication to supporting military veterans extends to the Pat Tillman Foundation. Named after former NFL player and Army Ranger Pat Tillman, this organization offers academic scholarships and leadership development programs to military veterans and their spouses. Riggle's involvement in raising awareness and fundraising efforts has played a crucial role in empowering these deserving individuals to pursue their educational goals.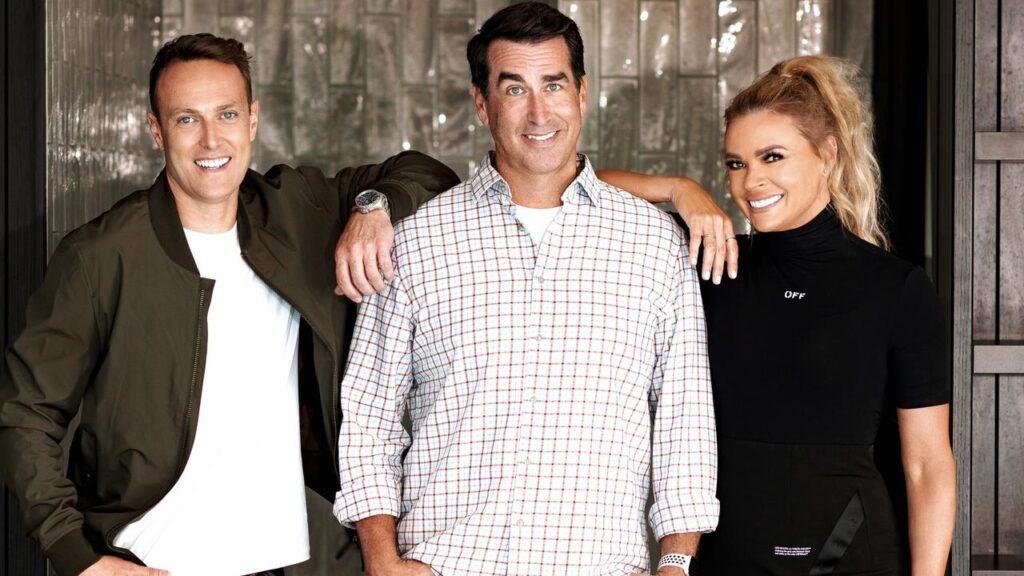 Team Rubicon: Deploying Aid in Times of Crisis
In the face of natural disasters and emergencies, Rob Riggle stands with Team Rubicon—an organization that deploys veterans and first responders to provide assistance and relief. By leveraging their unique skills and expertise, Riggle and Team Rubicon work together to deliver aid, rebuild communities, and support those affected by disaster. Through his active participation in fundraising events, Riggle has helped ensure that Team Rubicon can continue their vital mission.
Stand Up for Heroes: Laughter for a Worthy Cause
Rob Riggle's comedic talents shine brightly in his involvement with the Stand Up for Heroes event, organized by the Bob Woodruff Foundation. This annual benefit concert raises funds for injured veterans and their families, providing them with essential resources for medical care, education, and employment opportunities. Riggle's performances at these events have not only brought laughter but also contributed to generating support for the foundation's noble cause.
Through his involvement with organizations like the Semper Fi Fund, the Pat Tillman Foundation, Team Rubicon, and Stand Up for Heroes, Riggle has consistently demonstrated his commitment to creating lasting change. As an actor, comedian, and philanthropist, he uses his platform to uplift those in need, inspiring others to join him in making a difference. Rob Riggle's philanthropy serves as a reminder that each of us has the power to create positive change in the world.
From his service to our country as a Marine, to his productive entertainment career and philanthropy work, TogetherWeServed salutes Rob Riggle and his positive impact in the world.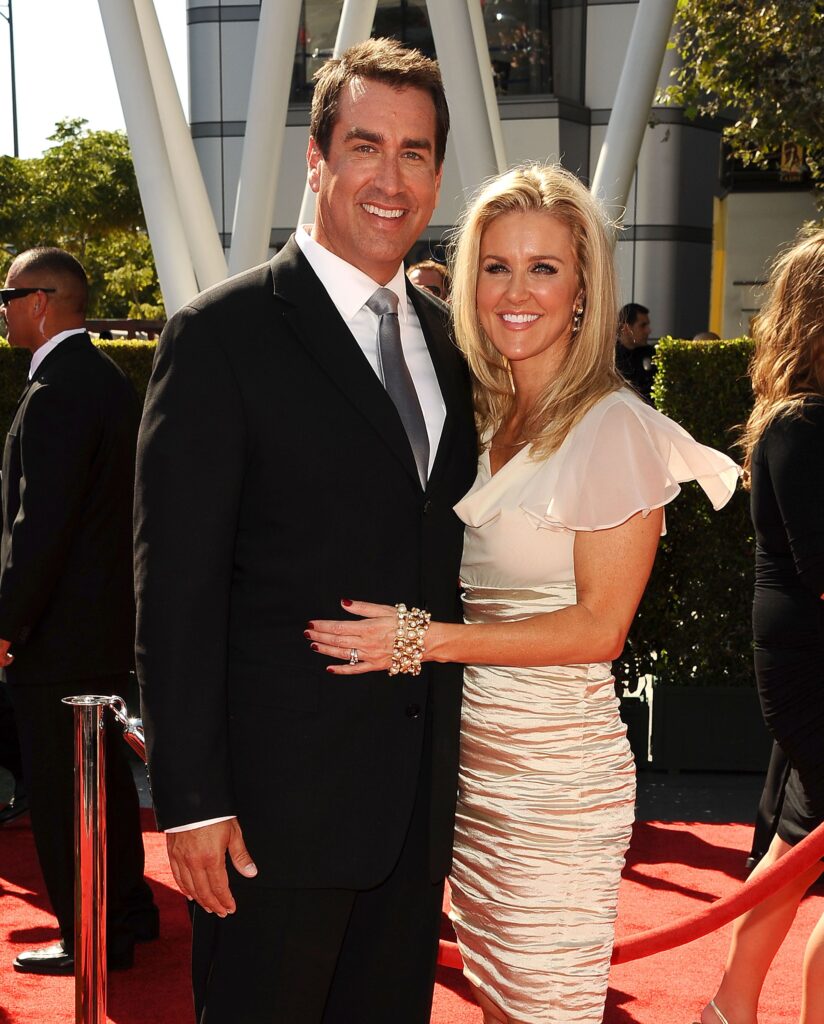 Learn About Other Famous Veterans On The TogetherWeServed.com Blog
If you enjoyed reading about Rob Riggle's military service, we invite you to browse the stories of other celebrities who served on our blog. You will also find military book reviews, veterans' service reflections, famous military units and more on the TogetherWeServed.com blog. If you are a veteran, find your military buddies, view historic boot camp photos, build a printable military service plaque, and more on TogetherWeServed.com today.