Charles Dennis Buchinsky (or Bronson) who served in the US Army Air Force between 1943 and 1945, went on to be one of Hollywood's pre-eminent tough guys, the face of the Death Wish film franchise. However, his time as the silver screen's top draw was preceded by a very humble childhood. Enlisting in the United States Army during World War II, Bronson's service would lay the foundation for a remarkable career in Hollywood, where he would go on to captivate audiences with his unique charisma and tough-guy persona. Join us as we follow the military journey of Charles Bronson, honoring the indelible mark he left both on the big screen and in the hearts of his fellow servicemen.
Charles Bronson's Early Life
Born on November 3, 1921, in Ehrenfeld, Pennsylvania, Bronson grew up in a modest family of Lithuanian descent. The 11th of 15 children, Charles grew up speaking three languages at home, but none of them English. The Buchinsky family lived in the coal region of the Allegheny Mountains, and spoke Lithuanian, Russian, and Greek. His youth was marked by hardship, having faced the loss of his father at a young age, leaving the family to endure financial struggles during the Great Depression.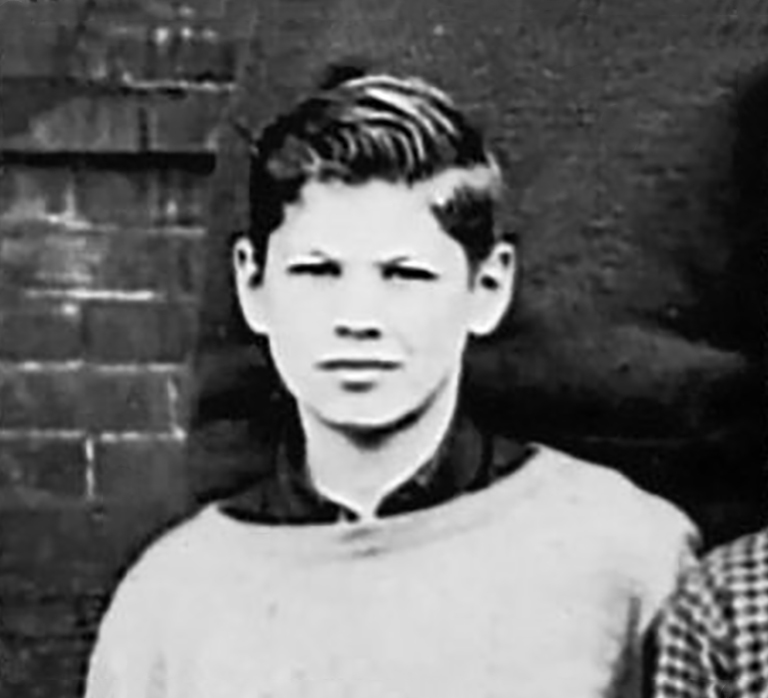 He worked first in the mine office, then in the mine, earning a paltry $1 for every ton of coal he extracted. The Buchinsky family was extremely poor, often going hungry, and lacked basic necessities such as decent clothes. Charles once had to wear his sister's dress to attend school. In spite of this, Charles graduated high school, the first of his family to do so. He continued to work in the mine until 1943, when he responded to the call for able-bodied men to join the war effort, and enlisted in the United States Army Air Forces at the age of 21.
Charles Bronson's Military Service During World War II
Charles Buchinsky attended gunnery school at the 760th Flexible Gunnery Training Squadron, in Kingman, Arizona. He went on to be a nose gunner on one of World War II's most famous aircraft, the Boeing B-29 Superfortress. A "nose gunner" is a term for a crew member who operates a defensive machine gun or turret located in the nose or front section of an aircraft. Nose gunners were common in military aircraft during World War II and other early aviation eras when bomber aircraft were vulnerable to attacks from enemy fighters.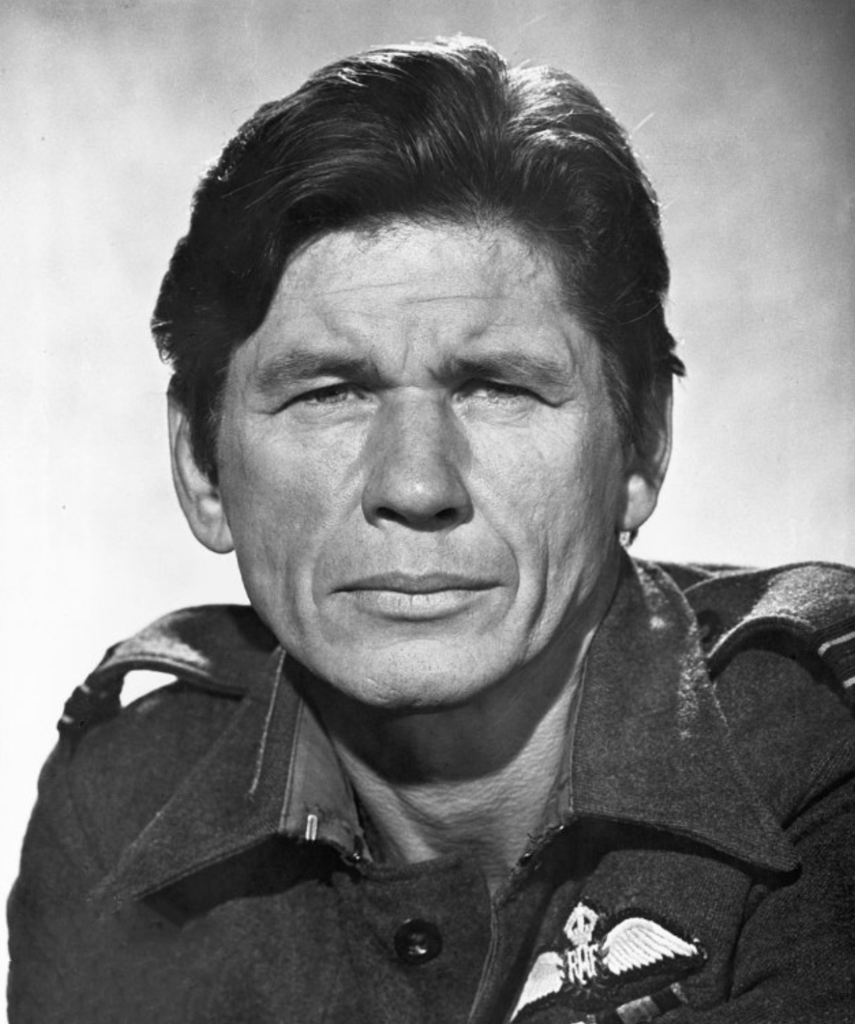 In spite of his Pennsylvania roots, Charles still spoke English with a strong enough accent that his comrades thought he was an immigrant. He flew with the Guam-based 61st Bombardment Squadron, within the 39th Bombardment Group. They were responsible for conducting combat missions against the Japanese home islands. Buchinsky flew 25 missions in the Pacific Theater, receiving a Purple Heart due to wounds sustained in battle. After the war concluded, Buchinsky was discharged and worked many odd jobs. While working in Atlantic City, New Jersey, he had a fateful encounter with a vacationing troupe of actors from Philadelphia. They introduced him to the world of theater, sparking his interest in acting as a potential means to improve his life.
Buchinsky, Bronson, and Bruisers
In 1947, Buchinsky met Harriet Tendler, a fellow fledgling actor, at a Philadelphia acting school. Despite Tendler being from a successful dairy farming family, and Buchinsky being a penniless coal miner, they obtained her family's consent to marry and were wed in 1949. The Tendler family supported them both while they were trying to break into show business. They had two children together. Buchinsky began getting small credits in 1951, appearing in 10 films in two years. He was noteworthy in House of Wax (1953) as Vincent Price's deaf-mute sidekick Igor. The director, Andre DeToth, used him again in Riding Shotgun (1954) and Crime Wave (1954). However, with McCarthyism on the rise, it became necessary for Buchinsky to distance himself from his Eastern European roots and choose a less Slavic stage name. Buchinsky went with Bronson, a name fitting for the stoic strongmen he was increasingly depicting on screen.
As Charles Bronson, he was increasingly cast in TV as well as film roles. He had the grizzled look and presence on camera that lent itself to casting in crime stories, westerns, and noir dramas. His first leading role was when he was cast as Mike Kovac, a combat photographer gone freelance in ABC's detective drama Man with a Camera, which ran between 1958 and 1960. Bronson was now enjoying steady work, with leading man roles in smaller pictures and supporting actor jobs in larger ones. His career took off after his role in John Sturges' The Magnificent Seven (1960), and was cast again by Sturges with a lead role as 'The Tunnel King' in The Great Escape (1963). In spite of his success in these roles, he seemed unable to land the position of leading man in major motion pictures. In 1965, he divorced Harriet, his first wife. He had another prominent role in a highly regarded film, The Dirty Dozen (1967), but was only the third lead. Bronson remarried in 1968, choosing another actress, this time Jill Ireland. They would star in fifteen films together during their careers, and raise two children together, as well as their children from previous marriages.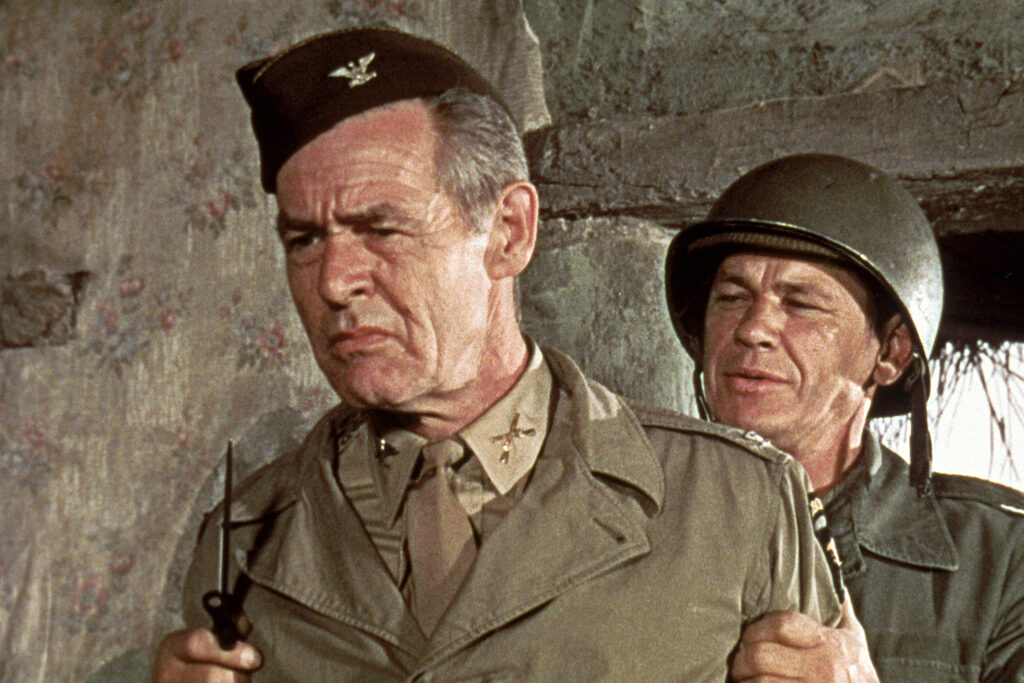 Charles Bronson, A Hollywood Leading Man
As the 60s transitioned to the 70s, Bronson took up more European film projects. Sergio Leone praised him highly for his work on the epic spaghetti Western Once Upon a Time in the West (1968) which, while a financial flop in the States, was huge in Europe and vindicated by history as a feat of cinema. Bronson was the leading man in the French thriller Rider on the Rain (1970), which won a Golden Globe for Best Foreign Language Film. After starring in several more European films over the next couple of years, Bronson won a special Golden Globe Henrietta Award for 'World Film Favorite – Male', an accolade he shared with Sean Connery.
---

---
Now a bona fide award-winning actor, Bronson returned triumphantly to Hollywood, starring in a string of successful action films:
Chato's Land (1972)
The Mechanic (1972)
The Stone Killer (1973)
Chino (1973)
Mr. Majestyk (1974)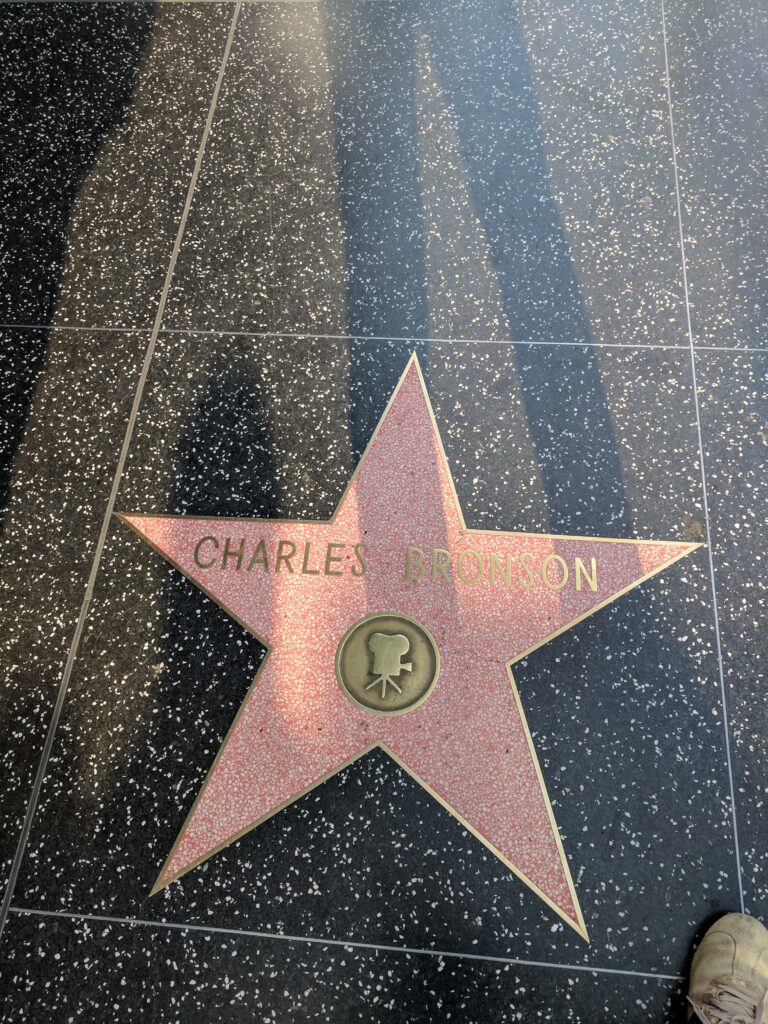 With these projects under his belt, Bronson was at last Hollywood's biggest draw, commanding a fee of $1 million a picture. The mining boy too poor for clothes was now living in a Bel-Air mansion. He took on his most famous role, that of widower Paul Kersey, in Death Wish (1974), a role he reprised four times in Death Wish II (1982), Death Wish 3 (1985), Death Wish 4: The Crackdown (1988), and his final role in a theatrically released film, Death Wish V: The Face of Death (1994), at the age of 73. Bronson made a string of films with the Death Wish director, Michael Winner, as well as with action director J. Lee Thompson. Sadly, Bronson's ruggedness worked against him when he auditioned for the role of Superman for the 1978 film, Christopher Reeve instead getting the nod. Bronson's second wife, Jill, passed away in 1990 of breast cancer. He remarried in 1998, again to an actress, Kim Weeks, the same year that he retired from acting due to ill health. At the age of 81, on August 30 2003, Charles Bronson died of respiratory failure related to metastatic lung cancer.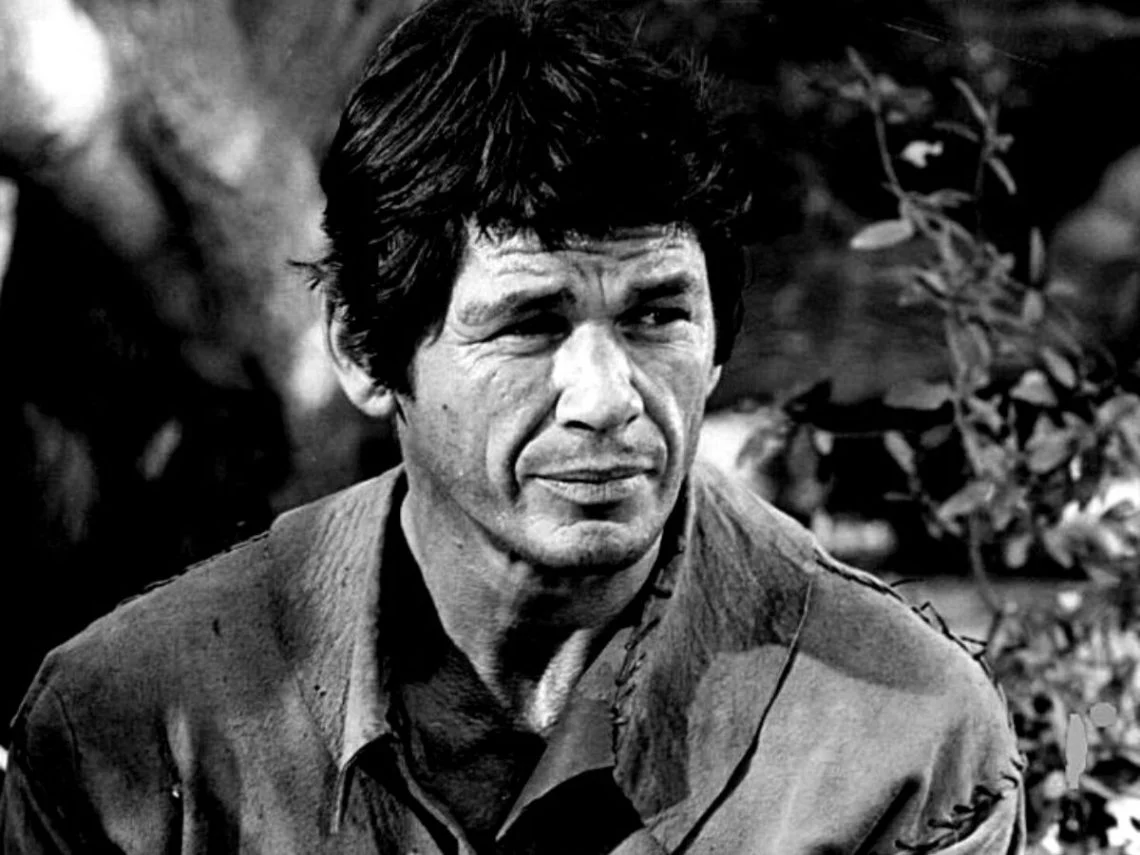 Charles Bronson: 10 Most Memorable Movie Quotes
Charles Bronson, known for his iconic tough-guy roles, delivered several memorable lines throughout his film career. While it's challenging to narrow it down to just 10 quotes, here are some of Charles Bronson's most memorable movie lines:
"Do you believe in Jesus? Well, you're gonna meet him!" – Movie: "Once Upon a Time in the West" (1968)
"This is my weak arm!" – Movie: "Hard Times" (1975)
"Just because I brought her with me doesn't give any of you the right to be less than a perfect gentleman. Is that understood?" – Movie: "The Magnificent Seven" (1960)
"The odds are all against you, and they don't even give you a piece of the action. It's the only game in the casino where the profits are handed to the players. A hunk of pure gold." – Movie: "The Great Escape" (1963)
"We all end up dead; it's just a question of how and why." – Movie: "Once Upon a Time in the West" (1968)
"I'm not looking for trouble, but if it comes, I'll be ready." – Movie: "Death Wish" (1974)
"Somebody's got to do something, and it's just incredibly pathetic that it has to be us." – Movie: "The Dirty Dozen" (1967)
"Machines can be rebuilt. Men can't." – Movie: "Breakheart Pass" (1975)
"You're not going to force me to do anything. You don't even know what force means!" – Movie: "Once Upon a Time in the West" (1968)
"I guess you've noticed there's no silverware. You've been wondering what you're gonna fight us off with when we attack you with these." – Movie: "The Magnificent Seven" (1960)
Charles Bronson is remembered for his catchphrases, tough-guy image, and his ability to bring depth and charisma to a diverse range of roles. Despite his fame, Charles Bronson maintained a private and reserved personality. He preferred to keep his personal life out of the public eye and rarely granted interviews or engaged in extensive publicity.-
Would Bronson have been the same cinematic force without his experience fighting and bleeding for his country in the Second World War? We can only speculate. TogetherWeServed recognizes and honors his achievements, both in service to the United States, and the silver screen.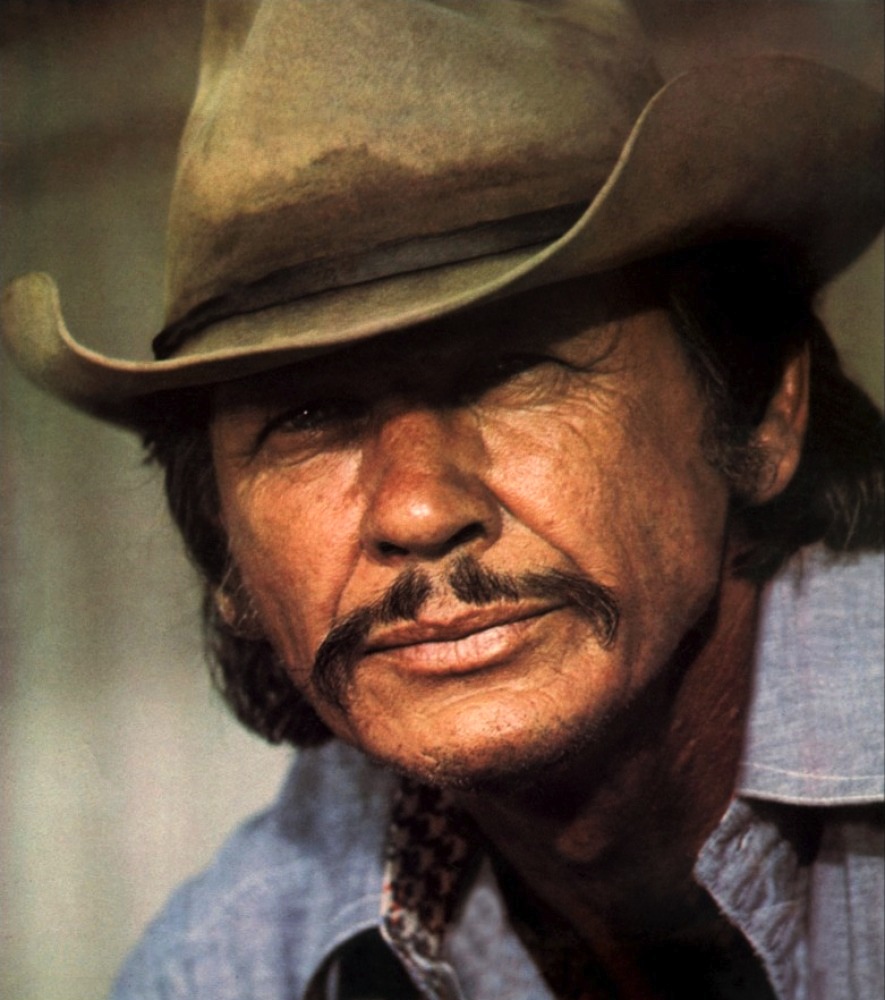 Read About Other Celebrities Who Served
If you enjoyed learning about Charles Bronson's service in the military, we invite you to read the stories of other remarkable celebrities who served on our blog. In addition to our profiles of celebrities who served, we share military book reviews, veterans' service reflections, famous military units and more on the TogetherWeServed.com blog. If you are a veteran, find your military buddies, view historic boot camp photos, build a printable military service plaque, and more on TogetherWeServed.com today.