In August 1944, the War Ministry in Tokyo had issued a directive to the commandants of various POW camps, outlining a policy for what it called the 'final disposition' of prisoners. A copy of this document, which came to be known as the 'August 1 Kill-All Order,' would surface in the war crimes investigations in Tokyo. 
The document read in part that POWs are to be destroyed individually or in groups and whether it is accomplished by means of mass bombing, poisonous smoke, poisons, drowning, or decapitation, dispose of them as the situation dictates and not to leave a single POW alive.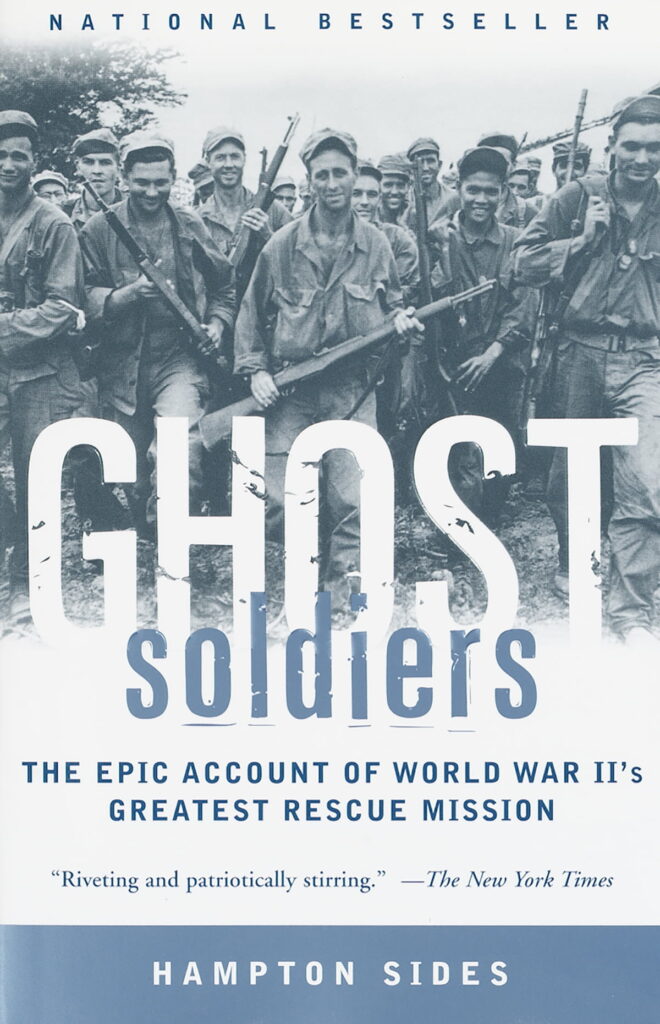 Already aware that the Japanese would kill all POWs, a rescue plan had already been developed and went in action on January 28, 1945, when 121 hand-selected U.S. troops slipped behind enemy lines in the Philippines. Their mission: March thirty rugged miles to rescue 513 POWs languishing in a hellish camp, among them the last survivors of the infamous Bataan Death March. A recent prison massacre by Japanese soldiers elsewhere in the Philippines made the stakes impossibly high and left little time to plan the complex operation.
---

---
In Ghost Soldiers, the author Hampton Sides vividly re-creates this daring raid, offering a minute-by-minute narration that unfolds alongside intimate portraits of the prisoners and their lives in the camp. Sides shows how the POWs banded together to survive, defying the Japanese authorities even as they endured starvation, tropical diseases, and torture. Harrowing, poignant, and inspiring, Ghost Soldiers is the mesmerizing story of a remarkable mission. It is also a testament to the human spirit, an account of enormous bravery and self-sacrifice amid the most trying conditions.
Reader Reviews of Ghost Soldiers By Hampton Sides
This book's story is beautifully told. Hampton Sides is a great writer and makes the history of these soldiers and prisoners and Philippine guerillas and even civilians come to life. The story recorded in this book really happened and it became apparent several times that none of their plans would have succeeded without the aid of divine providence.
~ Jesse Whitehead
I was aware of the Bataan Death March but did not know anything about the daring rescue mission to liberate 513 prisoners of the Cabanatuan POW camp where many of the survivors were imprisoned. The time is the end of January 1945. The United States Army is advancing in the Philippines and the retreating Japanese have already executed American prisoners elsewhere. One hundred and twenty-one hand-picked troops from the elite Army 6th Ranger Battalion are selected to slip behind enemy lines and go 30 miles to Cabanatuan on a daring rescue mission and then march 30 miles back with the liberated POW's whose condition is unknown after 3 years in a hellish camp. 
If you enjoyed books like' Unbroken: A World War II Story of Survival, Resilience, and Redemption' and 'Flags of Our Fathers' you will enjoy this book. It is an important story and should not be forgotten. 
~Jim
If this book is on your TBR list, move it to the top. If it isn't on your list, add it!! It is simply excellent as it tells the story of the Bataan Death March, those survivors who ended up in Cabanatuan POW camp in the Philippines, and the subsequent greatest rescue mission of World War II.
This is a must read and I highly recommend it.
~ Jill Hutchinson
Interesting and well-written. I might reread it. I'm sorry I didn't keep notes. I recall Sides giving an excellent book talk at the Eldorado, NM Public Library. We both lived there then.
He wrote the book just in time to talk to the last survivors of the Bataan Death March, who were mostly from New Mexico.
If you haven't read this, well, you should. Though it gets terribly grim.
~ Peter Tillman
About the Author
Hampton Sides is best-known for his gripping non-fiction adventure stories set in war or depicting epic expeditions of discovery and exploration. He is the author of the bestselling histories 'Ghost Soldiers,' 'Blood and Thunder,' 'Hellhound On His Trail,' and, most recently, 'In the Kingdom of Ice,' which recounts the heroic polar voyage of the USS Jeannette during the Gilded Age.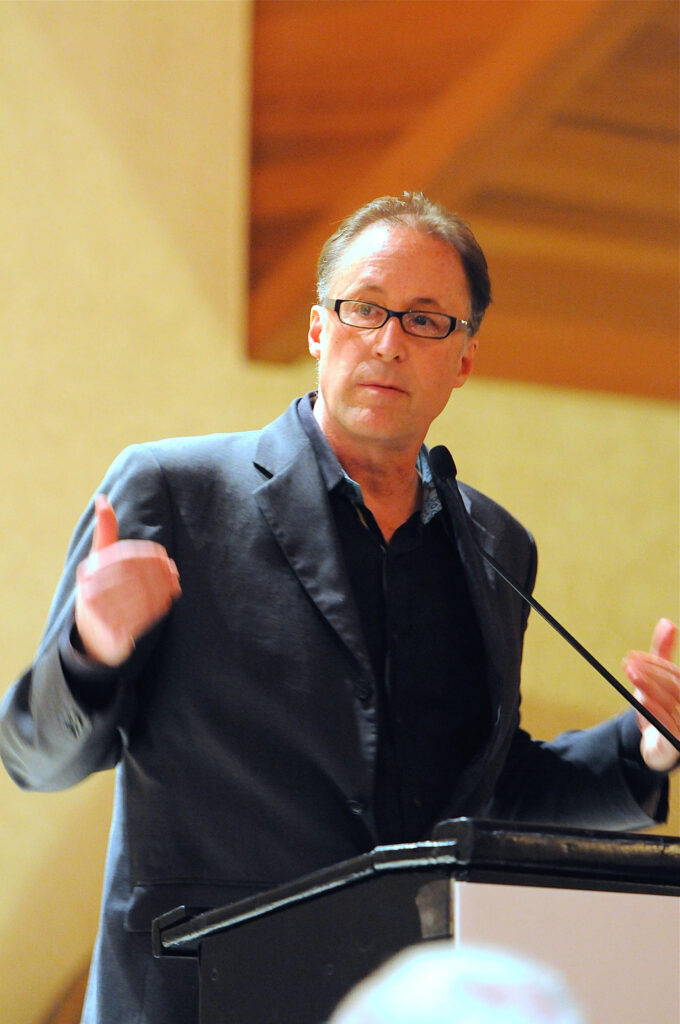 Hampton is editor-at-large for Outside and a frequent contributor to National Geographic and other magazines. His journalistic work, collected in numerous published anthologies, has been twice nominated for National Magazine Awards for feature writing.
A native of Memphis and a Yale graduate, Hampton is the 2015 Miller Distinguished Scholar at the Santa Fe Institute and an advisory board member of the Mayborn Literary Nonfiction Conference and the Author's Guild. A frequent lecturer, Hampton divides his time between Santa Fe, New Mexico, and Colorado College, where he teaches narrative non-fiction and serves as Journalist in Residence.