PRESERVING A MILITARY LEGACY FOR FUTURE GENERATIONS
The following Reflection represents Maj Joseph Jennings's legacy of their military service from 1964 to 1988. If you are a Veteran, consider preserving a record of your own military service, including your memories and photographs, on Togetherweserved.com (TWS), the leading archive of living military history. The Service Reflections is an easy-to-complete self-interview, located on your TWS Military Service Page, which enables you to remember key people and events from your military service and the impact they made on your life.
Which song do you connect most to your time in Military service? What specific memories does this song bring back for you?:
We Gotta Get Outta This Place was released by The Animals in the summer of 1965. The Animals were a British pop group, and the song's lyrics talked about escaping from inner-city poverty in England. It had nothing to do with the war in Vietnam, but that didn't matter. It was the chorus, sung— almost screamed— by Eric Burdon, that hit home.
We gotta get out of this place
If it's the last thing we ever do
We gotta get out of this place
'Cause girl, there's a better life for me and you
We Gotta Get Outta This Place became the unofficial anthem of the Vietnam War.
I reported to the 2nd Battalion, Ninth Marines, somewhere south of Danang as a PFC in February 1966. After four months, I transferred to the Combined Action Program, where a squad of Marines and a Navy Corpsman lived in a Vietnamese village and worked with the local militia to defend the villagers from the VC. Eighteen months later, when the Tet Offensive came to town, I was a Sergeant in charge of Combined Action Platoon November 3 outside the combat base at An Hoa.
We had an interesting time during Tet but managed to repel an assault by an estimated company of VC and NVA. I was wounded with what we would call a TBI today and medevaced to Danang. Then I was sent home.
I made it to Camp Schwab, Okinawa, where I had to wait for a flight back to The World. It had been a while since I had sat in a chair in an air-conditioned room and drunk a cold beer, so on my first night at Schwab, I went to the 45 Club, which was reserved for E-4s and 5s. The club was a vast open room jammed with tables and chairs. There was a bar and a jukebox hooked up to a massive sound system, and that was about it.
When I arrived, the place was about half full of Marines and Corpsmen. I ended up at a table with five Marines I didn't know, and we took turns buying pitchers of beer. As the evening rolled along, the place filled up. Soon there were over 250 of us drinking and listening to the music. The songs were a mix of 60's pop and soul, and the big sound system blasted them out. Early on, I noticed that We Gotta Get Outta This Place was coming up about every fourth or fifth song. When it did, a few guys would sing along to the chorus. Then it started coming up every second or third song. Then every song.
I had volunteered for Vietnam and voluntarily extended my tour twice. I had no reason to complain about anything that happened to me, but soon I was singing, screaming the chorus with my fellow Marines and Corpsmen.
That was when it sunk in. My war was over. I was going home.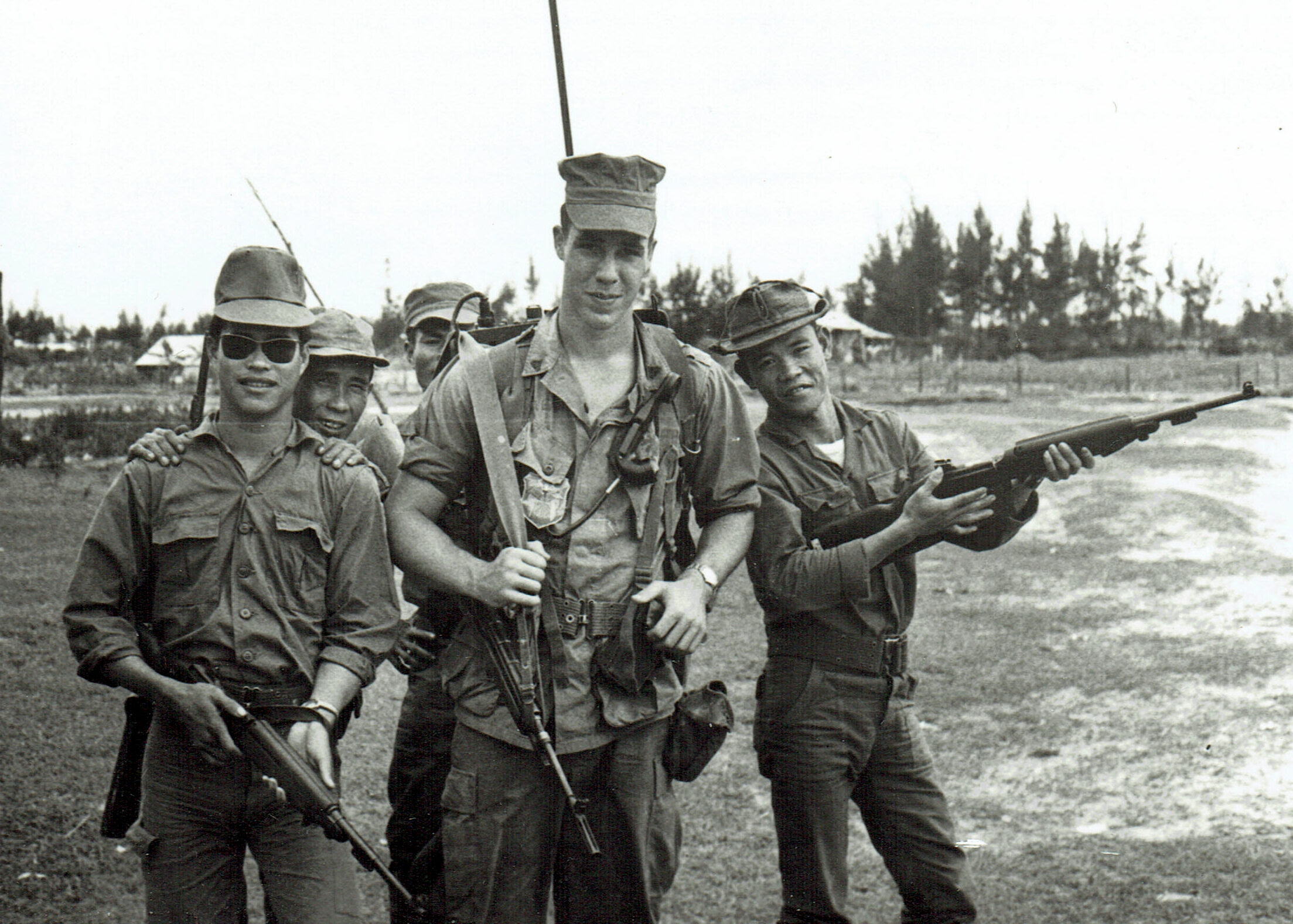 Read the Military Memories of our Runner-Ups.
PRESERVE YOUR OWN SERVICE MEMORIES!
Boot Camp, Units, Combat Operations
Join Togetherweserved.com to Create a Legacy of Your Service
U.S. Marine Corps, U.S. Navy, U.S. Air Force, U.S. Army, U.S. Coast Guard