PRESERVING A MILITARY LEGACY FOR FUTURE GENERATIONS
The following Reflections represents CAPT Rex Conger's legacy of his military service from 1966 to 2008. If you are a Veteran, consider preserving a record of your own military service, including your memories and photographs, on Togetherweserved.com (TWS), the leading archive of living military history. The following Service Reflections is an easy-to-complete self-interview, located on your TWS Military Service Page, which enables you to remember key people and events from your military service and the impact they made on your life. Start recording your own Military Memories HERE.
Please describe who or what influenced your decision to join the Navy.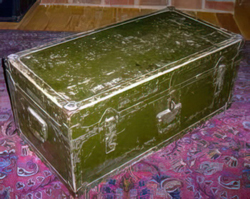 It was my Senior Year in high school. My dad was a history teacher and the Vice-Principal at my high school, so I didn't get away with much.
I worked in a Grocery Store and delivered Sealtest Milk door to door on Saturdays and during school breaks. I also played the organ in a rock band most Saturday nights. I had no idea what I wanted to do for a career, and I knew that we could not afford college, so I was trying to decide what I would do.
There was a footlocker in one of our closets that had my dad's old uniforms in it, and I had played "dress up" years ago with those uniforms. My dad had served during WWII in the Navy as an officer – and I began to think that the Navy could give me a way to get away from home and perhaps provide me with a "Career" – little did I know!
Vietnam was going on – but I, and the guys I hung around with, really didn't pay a lot of attention to it. And I was still too young to be "Drafted!" So I talked to my dad and found him "more patriotic than I ever realized." He said it was my choice – but – he thought it would be good for me to "mature" and perhaps I would find my career choice. I didn't talk much to my buddies – but I did talk to the Navy Recruiter. As I remember, the recruiter had me on a Bus shortly after that – I passed the Physical and was on my way to Great Lakes Naval Training Center, two hours from home.
The Navy determined that I would be Hospital Corpsman – I asked what that was and was told, "Don't worry about it – you will find out soon enough!" I was on Active Duty for three years, nine months, and 26 days (I had an early out for college). I was an E5 with Two Purple Hearts, compliments of my time spent with the 1st Marine Division during the 68 Tet Offensive in Hue City, Vietnam. I knew I wanted a Career in Healthcare. Forty years later, I retired from the Navy Reserves as a 06 Medical Service Corps officer. Ten years later, I retired from my Civilian Career as a Hospital President/CEO. I thoroughly enjoyed my Navy career and my Civilian Career in Healthcare.
Whether you were in the service for several years or as a career, please describe the direction or path you took. What was your reason for leaving?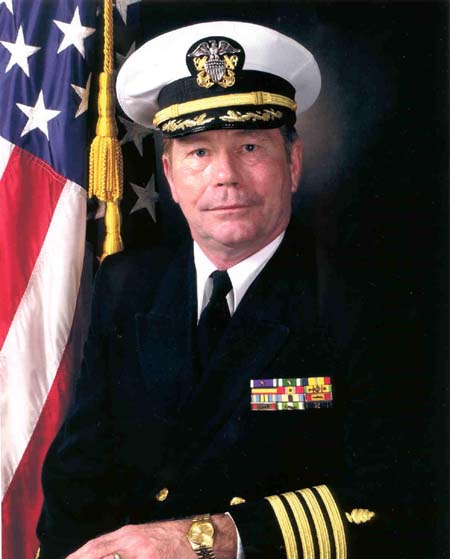 As I noted in the previous answer, I was enlisted as a Corpsman for four years – was wounded twice in Viet Nam – had surgery in Japan – and was flown back to Great Lakes as a patient. When I recovered, I was reassigned as Staff at Great Lakes until I received an early out for college.
Using the GI Bill, I finished my Bachelor's and Master's in Healthcare Administration at the University of Illinois and continued my career in healthcare. I was an EMS Coordinator for the State of Illinois as they were establishing a Statewide Emergency Medical Services Program; then I worked as a Director of Nursing in the Emergency Department, taught EMTs, Paramedics, and Trauma Nurses, and also managed the Ambulatory Services at a 400 Bed Hospital. Then I began my career as a Hospital Administrator. I did that for 46 years, with the last 20 years as a President/CEO of Community Hospitals in Illinois. But I also received an invitation from the Navy to become a Medical Service Corps Officer in the Navy Reserves. I Accepted and started my Reserve Career as an LtJg. My first billet was as the Officer in Charge of the Branch Clinic in Milton, FL, which was part of the Pensacola Navy Base (Where the Navy trained their pilots. 26 Years later, I retired as a Captain, and my last billet was as the Reserve Commanding Officer of Naval Hospital Pensacola.
So my reason for leaving was Mandatory Retirement at age 60!
If you participated in any military operations, including combat, humanitarian and peacekeeping operations, please describe those which made a lasting impact on you and, if life-changing, in what way?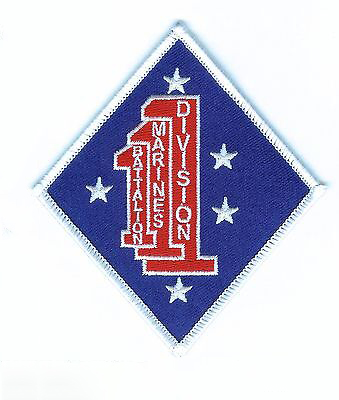 As a Corpsman, I spent time with the 2nd Marine Division in Cuba and the First Marine Division in Vietnam during the "68 Tet Offensive" in and around Hue City. While in Vietnam, I was wounded twice, with the second Purple Heart sending me on to surgery at an Army Hospital in Japan. I was eventually transferred to Great Lakes to finish my enlistment as Staff, working in Human Resources.
As a Medical Service Corps Officer, I also spent time with the Marines as part of Ochi Focus Lens in South Korea. I also had another opportunity to provide training/experience with many Navy Medicine Officers at educational programs in Hawaii.
I gained a significant appreciation for Navy Medicine as a Corpsman with the Marines, as a patient in Cameron Bay, Vietnam, at the Army Hospital near Toyko, Japan, and at Great Lakes Naval Hospital. And then as an MSC Officer with the Fleet Hospital Program, Bureau of Medicine and Surgery, Washington, DC, and Naval Hospital Pensacola, FL.
I used my Civilian Career Experience as a Hospital President and CEO to assist my Military Colleagues prepared for Joint Commission Accreditation/Certification when I was on my two weeks of Active Duty at multiple MTFs during my 26 years in the Navy Reserves. Then it was the reverse – I was also able to use my Military expertise and experience when working in the Civilian World for the remainder of the year – especially when we were planning/preparing/and performing Disaster Training and Drills.
My "Life Changing" experience has been different. I began Mentoring Civilian Medical Personnel interested in Military Medicine opportunities and the reverse – Military Medical Personnel looking to move into civilian careers. Over the last 30 years, I have consistently had around five individuals (Doctors, Nurses, Pharmacists, Physical Therapists, and many Administrators) at any one time as Mentees. I have helped these individuals translate Civilian experience Jargon into Military Jargon and the reverse. I was also there for them creating Resumes, preparing for interviews, and negotiating Salaries and Contracts. Often Mentees would come back after 3 to 5 years and ask me to assist them again as they attempted to move up in their career ladders. I have never charged anybody anything for my services/expertise – I feel it is my way to give back to both careers – Navy and Civilian.
Did you encounter any situation during your military service when you believed there was a possibility you might not survive? If so, please describe what happened and what was the outcome.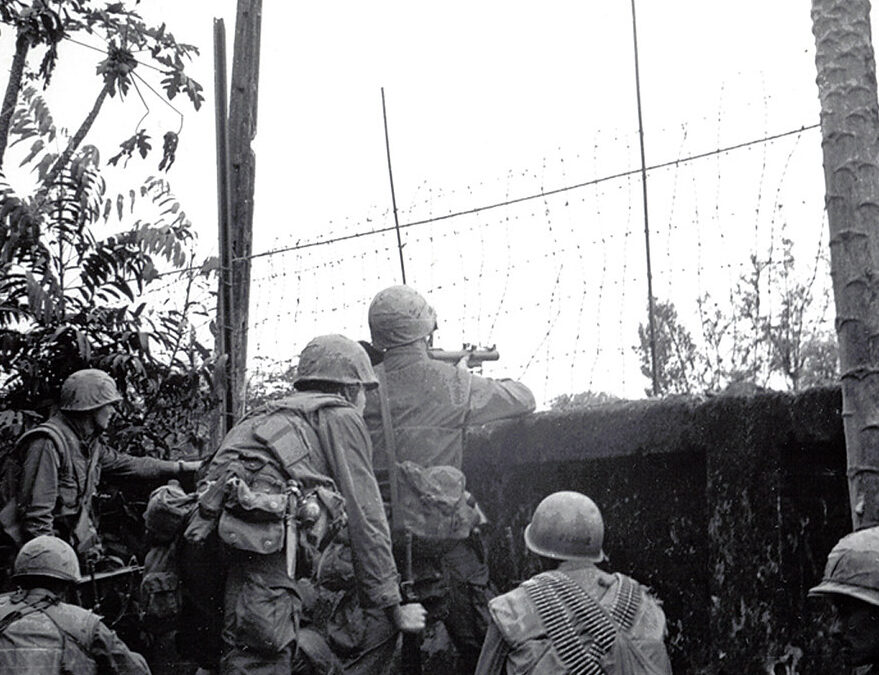 During the "68 Tet Offensive" near and in Hue City, we lost many Marines and Corpsmen as we fought our way into and during the retaking of that City.
We had not made our way back to our Base Camp week after week as we engaged the enemy on the roads, in the rice patties, and in the villages day and night. There were many firefights where we were severely outnumbered, with many injuries, but we would fight our way through it and move our wounded out by helicopter or, more often – in the back of trucks. We had very few rations and never received any mail (or Care Packages), but the "spirit of the Corps" kept us together – supporting each other.
I received two Purple Hearts, the second being a "ticket for a trip home." That trip went from the Field to Cam Ranh Bay, Vietnam, to Tokyo for surgery, and to Great Lakes Naval Hospital for rehabilitation and eventual reassignment.
Of all your duty stations or assignments, which one do you have fondest memories of and why? Which was your least favorite?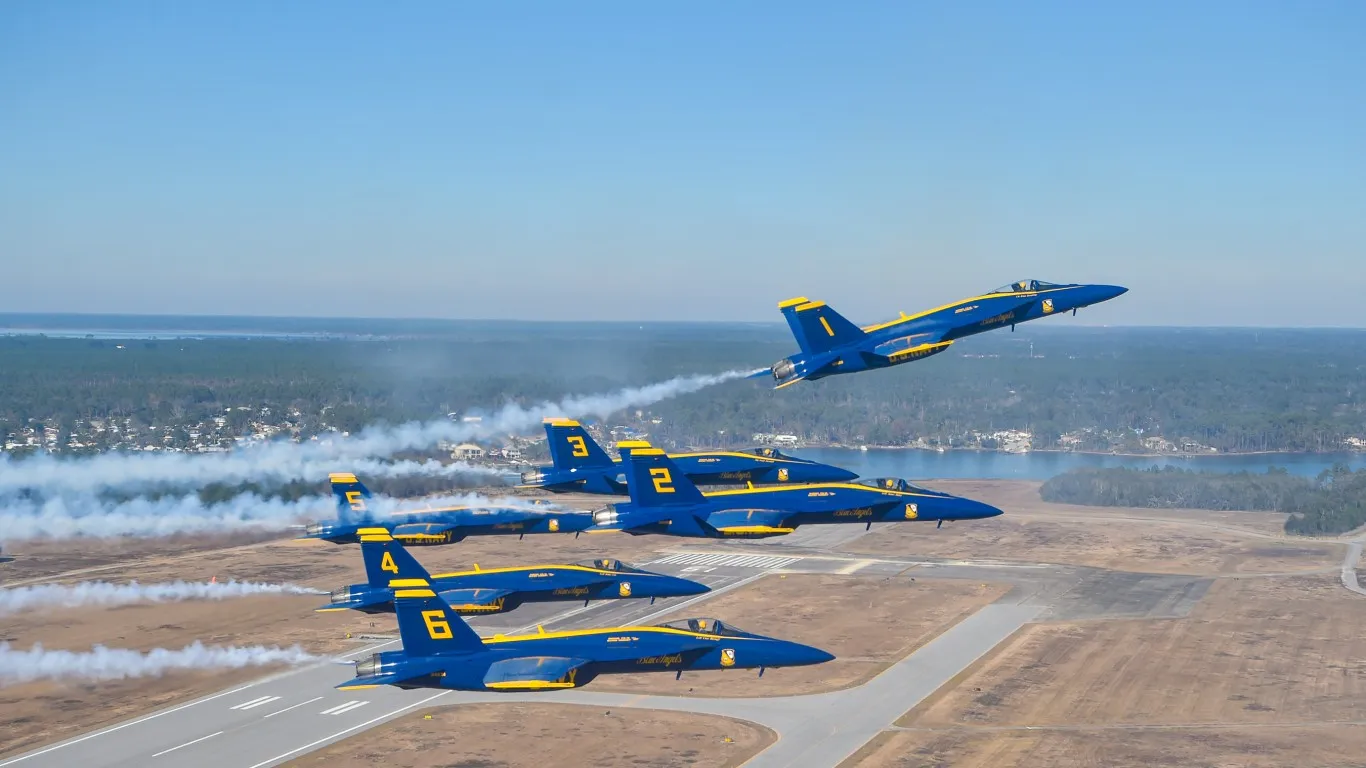 Fondest:
– Fleet Hospital Great Lakes – many missions with the Marines
– Bureau of Medicine and Surgery – great to learn the top of Navy Medicine
– Naval Hospital Pensacola – How can you top that location – Blue Angles and White Sand Beaches?
Least Favorite:
– Corpsman assigned to the Correctional Custody Facility at Camp Lejeune
From your entire military service, describe any memories you still reflect back on to this day.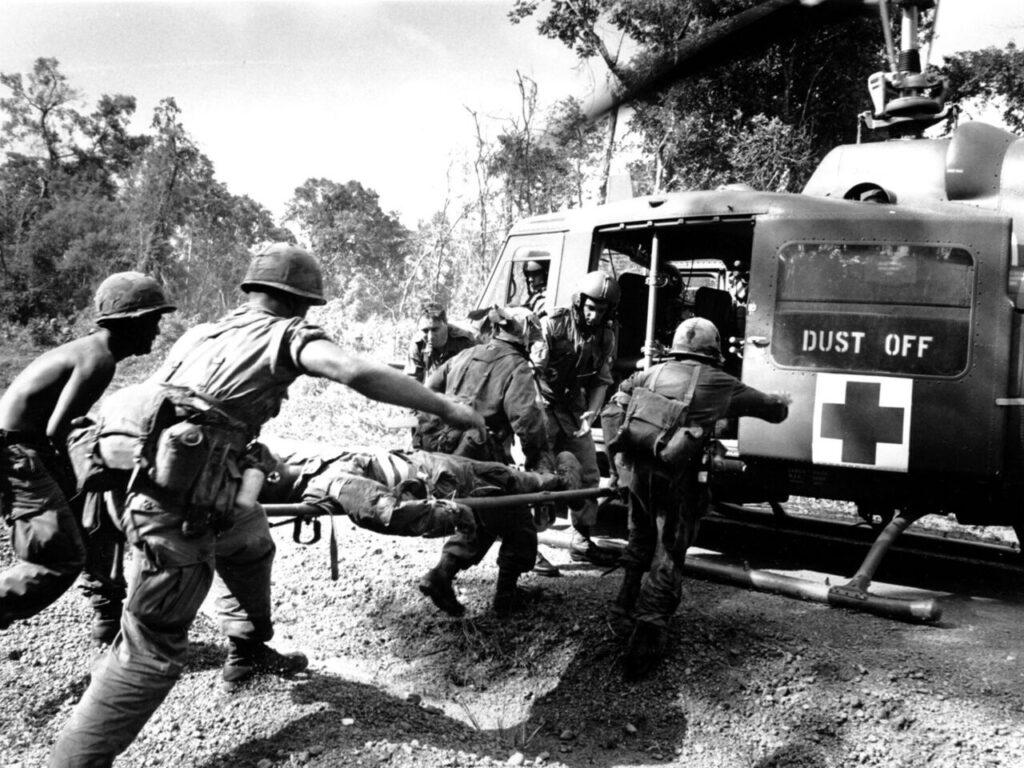 The relationship between the Marines and Navy Medicine – from the Field Corpsman perspective and joint evaluations planned with Marine Corps and Navy Leadership.
Often, during my 50+ years in Healthcare and Healthcare Administration (especially when confronted with significant Natural disasters like hurricanes, tornados, major fires, or multiple vehicle accidents with many injured – or even in the middle of the night when we were transferring High-Risk Neonatal's from rural communities to major Medical Facilities), I would remember and use the experience and encouraging leadership skills I learned during Vietnam, and in the civilian world to guide and direct care and services to those who needed these services.
What professional achievements are you most proud of from your military career?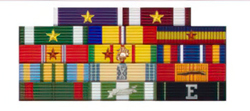 – Progression from E-1 Enlisted to 0-6 Officer in Navy Medicine over 30 years
– Two Purple Hearts – Vietnam Service
– Two Meritorious Service Medals – Efforts as an Officer
– Two Navy Commendation Metals– Efforts as an Officer
– The Pride I feel when I hear the National Anthem
Of all the medals, awards, formal presentations and qualification badges you received, or other memorabilia, which one is the most meaningful to you and why?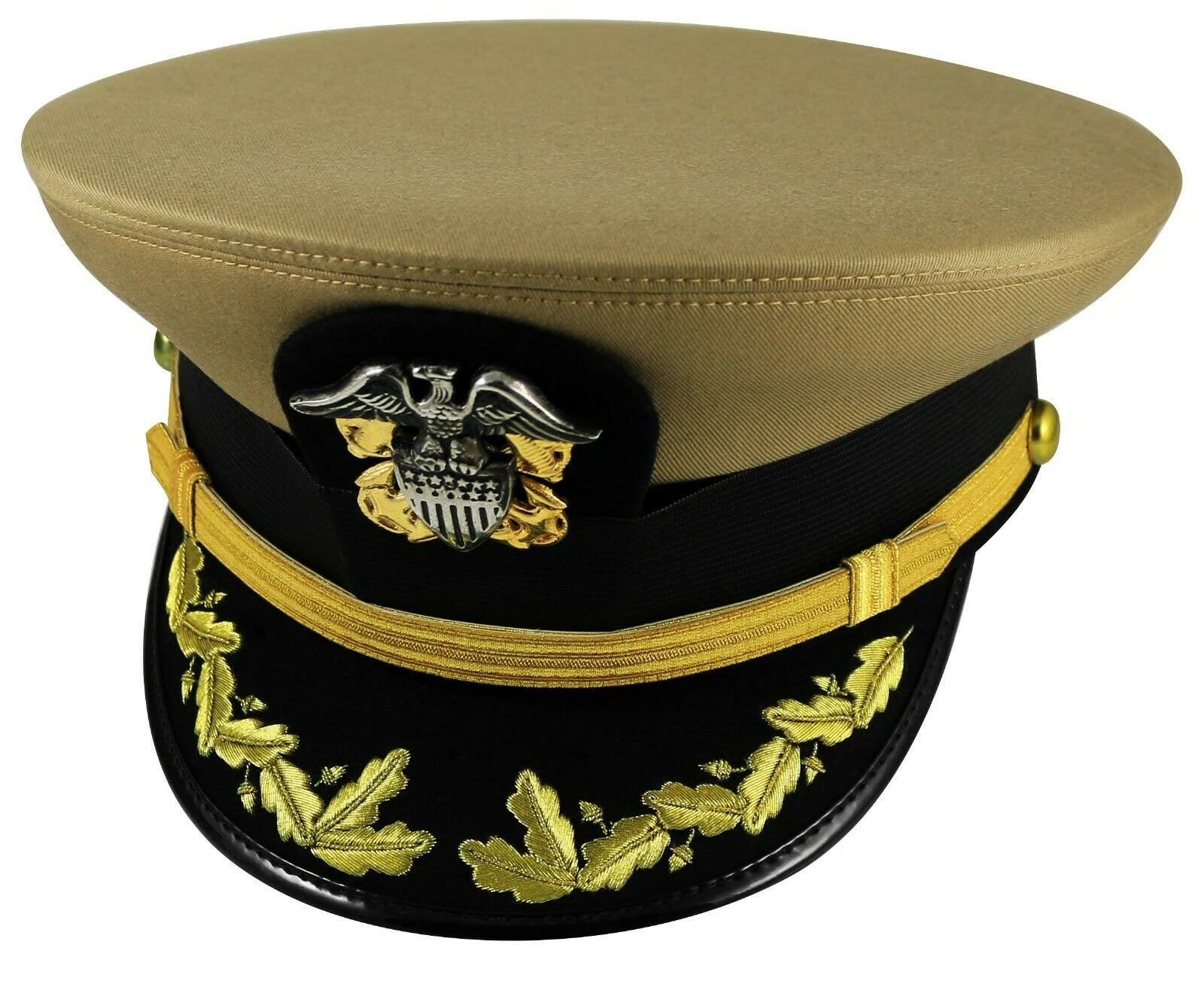 My Father served as an Officer in the Navy during WWII and achieved Lieutenant Junior Grade.
I served as Enlisted for four years, achieved HM2 and 26 years as an Officer, and achieved Captain.
The relationships that I developed with my fellow Marines and Sailors.
Which individual(s) from your time in the military stand out as having the most positive impact on you and why?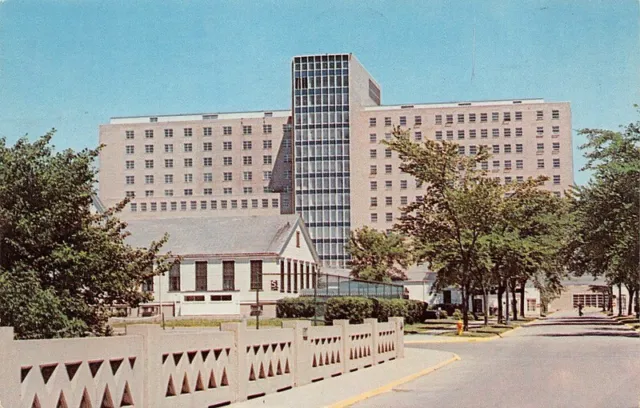 My Commanding Officer and our Command Master Chief when I was Executive Officer at Fleet Hospital Great Lakes.
We had a Leadership Team that consistently provided guidance, direction, and support down to the Local Navy Reserve Centers throughout the Midwest, that was able to take on any situation and make all of our Personnel Proud to be members of Fleet Hospital Great Lakes!
Our advancement rates and award systems assured that individual/team achievements were recognized both locally and at the Redcom Level.
List the names of old friends you served with, at which locations, and recount what you remember most about them. Indicate those you are already in touch with and those you would like to make contact with.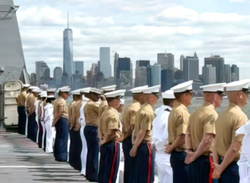 There are too many, to begin with, and a fear that someone very special would be left out.
Can you recount a particular incident from your service which may or may not have been funny at the time but still makes you laugh?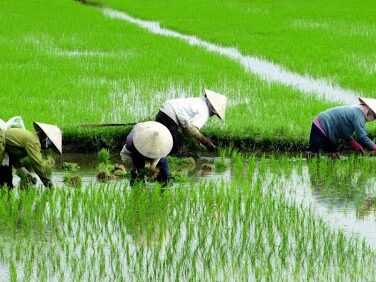 The first night at our Base Camp in Vietnam, we experienced a rocket attack before securing for the evening, and everybody headed for the Bunkers. My tent was hit – my cot and all personal belongings were gone with the explosions. I had nothing to wear except what I had on and none of the personal hygiene that was required during the Spring and Early Summer in Vietnam and the Rice Patties!
What profession did you follow after your military service, and what are you doing now? If you are currently serving, what is your present occupational specialty?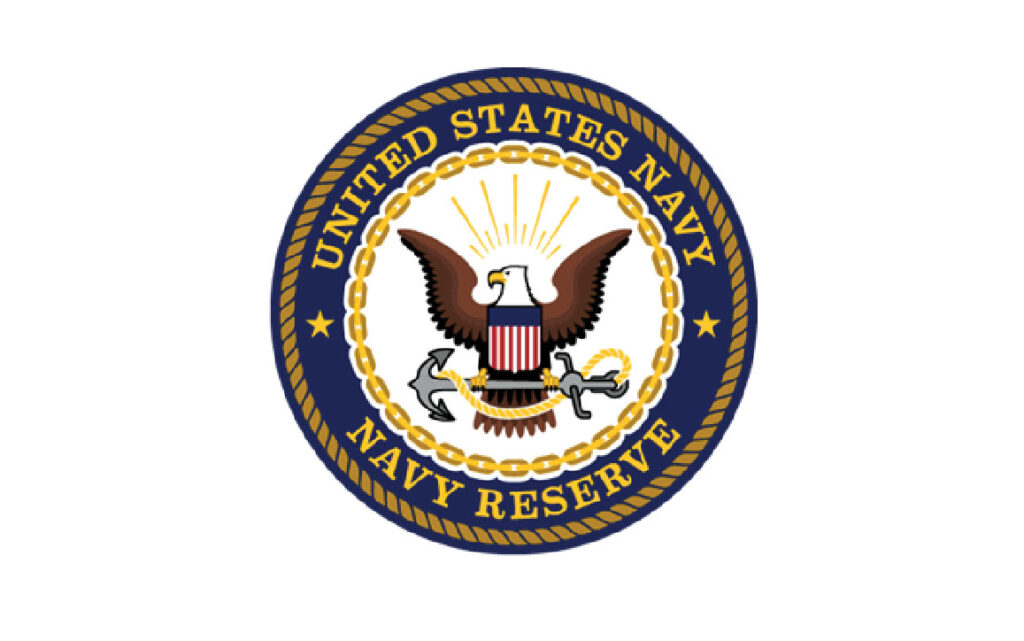 Health Care
I started my career as a Navy Hospital Corpsman. When I got off Active Duty, because of the experience I gained, I was hired to work in a large civilian hospital's Personnel Office, next as an EMS Coordinator for the State of Illinois, developing the Statewide Emergency Medical Services System. I began my college education going to night school – I was able to get Certified as a Physicians Assistant. As I was completing my Bachelors's and Master's Degrees in Healthcare Administration, I became a Director of Nursing, then a Hospital Vice President -and then a civilian Hospital President and CEO. I progressed from E1 to E5 On Active Duty and from 02 to 06 and finished my Navy Reserve Duty as the Reserve Commanding Officer of Naval Hospital Pensacola on the military side. I am currently Retired from both careers and volunteering my time Mentoring Civilian and Military Medical Careers.
What military associations are you a member of, if any? What specific benefits do you derive from your memberships?
In what ways has serving in the military influenced the way you have approached your life and your career? What do you miss most about your time in the service?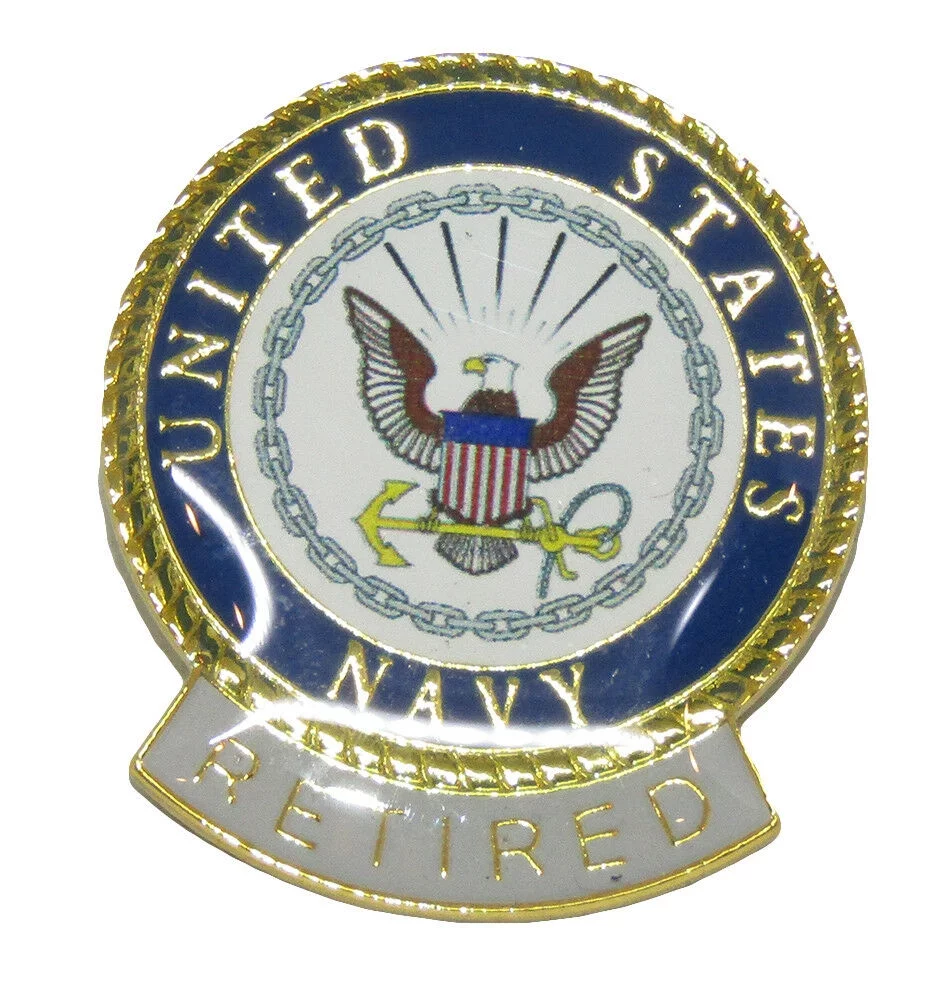 I pride myself on Service and Servant Leadership. I have done my "Level Best" to share my military pride and Professional Service with young careerists and even with my children and children's children!
I miss the "Spirit de Corps" and "Automatic Sense of Belonging" when entering through any Military Facility's gates.
Based on your own experiences, what advice would you give to those who have recently joined the Navy?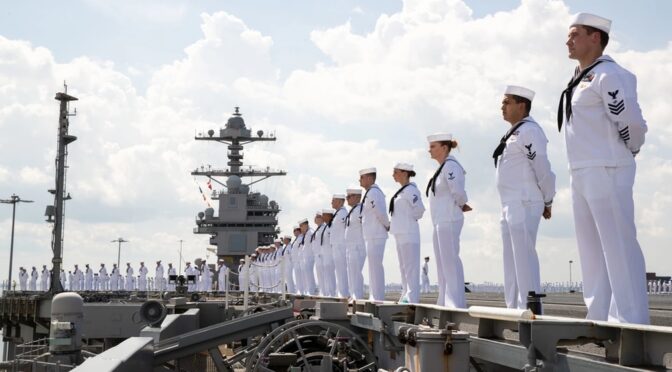 Work hard – Listen, Watch, and Learn everything you can – take advantage of opportunities to learn from the individuals surrounding you and the Leaders guiding you. Eagerly look for career growth opportunities and never hesitate to take advantage of those opportunities when offered.
In what ways has togetherweserved.com helped you remember your military service and the friends you served with.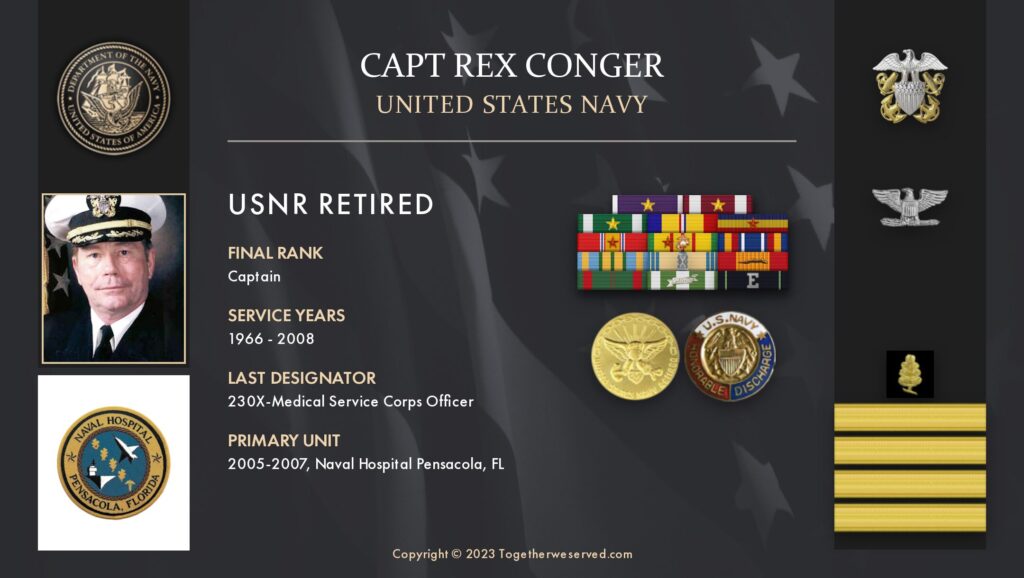 It has allowed me to think about times and relationships I have enjoyed over the years, many of whom I've lost contact with.
PRESERVE YOUR OWN SERVICE MEMORIES!
Boot Camp, Units, Combat Operations
Join Togetherweserved.com to Create a Legacy of Your Service
U.S. Marine Corps, U.S. Navy, U.S. Air Force, U.S. Army, U.S. Coast Guard