PRESERVING A MILITARY LEGACY FOR FUTURE GENERATIONS
The following Reflections represents MST3 John Loughrey's legacy of his military service from 1969 to 1973. If you are a Veteran, consider preserving a record of your own military service, including your memories and photographs, on Togetherweserved.com (TWS), the leading archive of living military history. The following Service Reflections is an easy-to-complete self-interview, located on your TWS Military Service Page, which enables you to remember key people and events from your military service and the impact they made on your life. Start recording your own Military Memories HERE.
Please describe who or what influenced your decision to join the Coast Guard.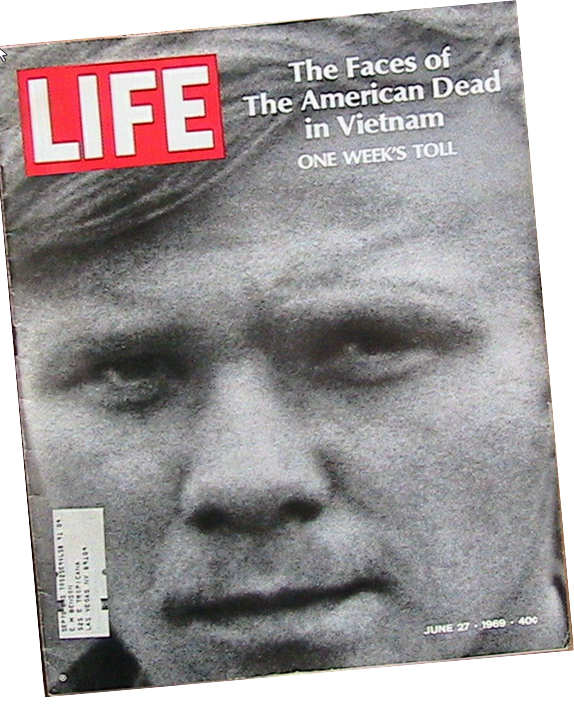 Three things influenced my decision to join the Coast Guard.
First, I had just graduated from high school and did not have the drive to attend college.
The second "The World Book Encyclopedia" (The pre Web search) was my window to the outside world, and it had a very interesting section on the Coast Guard, and images of Ice Breakers especially took me.
The third was the "Life Magazine" in 1969; each month had pictures of all those young men killed in Vietnam, and the Coast Guard seemed like a four-year life insurance policy.
Whether you were in the service for several years or as a career, please describe the direction or path you took. What was your reason for leaving?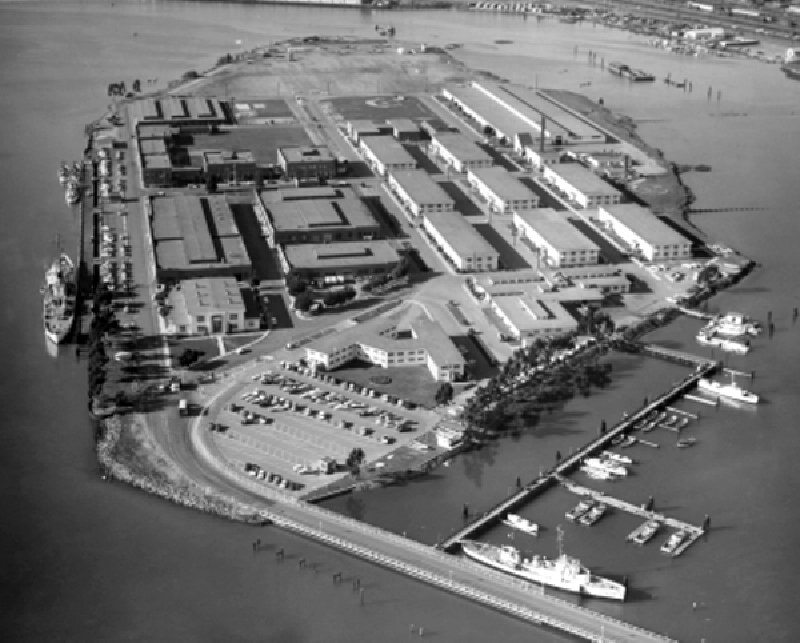 I turned 18 on July 25, and on July 31, a Coast Guard recruiter drove me two hours down to my hometown, Chatfield, Minnesota, back to the Twin Cities. I was given a test and physical at the recruiter station and put in a hotel for one night. The hotel was putting up recruits for several branches of the service, and I remember thinking if any of them would lose their lives in Vietnam since this was a reality in 1969.
I was sworn in with two others in the Twin cities recruiting office. Because I was from Minnesota and West of the Mississippi, I started as a Seaman Recruit in the Alameda California Government Island Boot Camp. I played trombone in high school, so I was placed in Oscar Company.
My perception of humanity was narrow and out of scope in day-to-day activities, especially coming from a farm and a small town. I was reduced to a bit of depression in how actually insignificant I was. This was my first plane trip, and I was nervous with all sorts of anticipations as I had heard about the difficulties of boot camp. A government van picked us up at the airport, drove through a maze of expressways I had never seen, and finally drove over a small bridge onto Government Island 94501 that served as the Coast Guard Boot Camp for all recruits West of the Mississippi.
The next memory is of being in a large room with many other recruits in civilian clothes. We had to take off all our clothes except for our shoes, and they gave us old army fatigues to wear. We had to box up our clothes and put them in boxes, then put our home addresses on the boxes to be shipped home. This initial company was called a forming company. We first learned how to march left, left, right, right, left, right, left. I wrote my first letter home from boot camp on August 2. I had not had my boot haircut yet and was looking forward with anguish as I thought we were being treated like animals and could not believe how long four years would be in the Coast Guard. I was given my serial number of 384-533 and dog tags.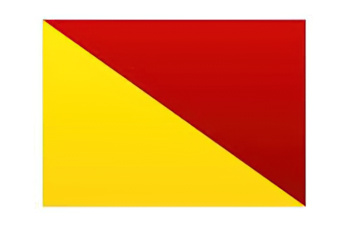 On August 4, I received my haircut, and physicals were completed so they could make us run. We learned the sir yes sir and standing at attention were what we did. By August 9, I had gotten into the baseband playing the trombone. OSCAR company was a special company consisting of the band and rifle drill team where we were under strict inspections all the time to be parade ready. We spent hours spit shining shoes, shinning brass buckles, and removing Irish pennants. The big privilege of OSCAR company was getting off base and marching in parades in San Jose and Sacramento. I received my first payment of $35.00 on August 15. While in boot camp, I was a one-strip seaman recruit, and at graduation from boot camp on October 3, 1969, I became a two-strip seaman apprentice. I was given a choice of a ship to be assigned to at graduation from Boot Camp. I made a choice of an Icebreaker which had stirred my interest in the Coast Guard to start with.
After boot camp, I went home on a short leave in Chatfield before reporting to the icebreaker USCGC Glacier on October 13, USCGC Glacier, PO Box 20900, Long Beach, CA. The Glacier was in the shipyards being retrofitted with air conditioning, so we lived on a barge on the Naval base and were bused to the Glacier daily. My job was as a fire watch with a welder. A mop and bucket with a fire extinguisher were my weapons against fire, as my duty was to watch the welder and put out any fires that might occur.
There were 235 Officers and Crew. Captain McCory was the captain, and the executive officer was Commander Dirschel. As I remember, the ship must have left the shipyards in November of 1969, and thus, we started preparing for a December departure for Operation Deep Freeze. We formed daisy chain lines from the dock into the ship, moving thousands of food boxes. Then there were some sea trials off the coast of California to prove all systems were in working order.
If you participated in any military operations, including combat, humanitarian and peacekeeping operations, please describe those which made a lasting impact on you and, if life-changing, in what way?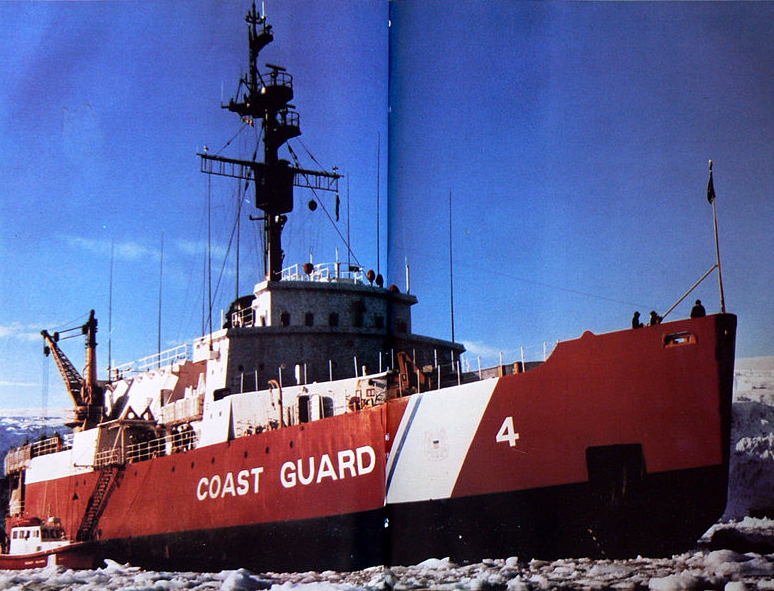 I participated in Operation Deep Freeze on the USCGC Glacier. I never was engaged in any combat operations, only participating in war games with the Navy off the coast of Hawaii while stationed on the USCGC Winnebago and Mellon. On the Mellon, we investigated two abandoned small boats and aided a cargo ship in distress off the coast of Alaska. Also, on the Mellon, we were tasked with enforcing the fishing zones off the coast of Alaska. Hours spent in the CIC had a lasting impact on forming lifelong friends.
We departed Long Beach, California, on December 3, 1969. This was the Glacier's 14th deployment to Antarctica, where icebreakers open channels in the ice to enable freighters and tankers to bring in supplies used by the scientists during the winter. About 100 scientists from the National Science Foundation were on board doing different studies on marine life and geological surveys. My first job underway heading south in the Pacific Ocean as a seaman apprentice (the lowest of all ranks) was doing lookout watches (on the flying bridge), helm watches (keeping the ship on compass course), painting, and a mess cook jobs in the Chief Petty Officer quarters. Chief Hill was the Chief Bosun mate of us deckies.
We crossed the equator on December 10 at 104 degrees 51.51 longitudes. We were initiated by having our heads shaved irregularly, crawling through discarded food scraps, some whacking on the butt, and having our faces smeared into grease on a fat man's belly. I also remember getting the worst sunburn of my life, painting under the flight deck not from direct sunlight but from the reflection off the water. We arrived on December 23 at the only port of call on the trip at Punta Arenas, Chile, at the southern tip of South America. Shocking impressions to an 18-year-old Punta Arenas was a town of red tile roofs, Chickens ran wild in the streets, and communist billboards were posted all over. A frequent port of call for sailors, there were many bars. One night on the pier, singing Christmas carols with a group of Russian sailors in our own languages.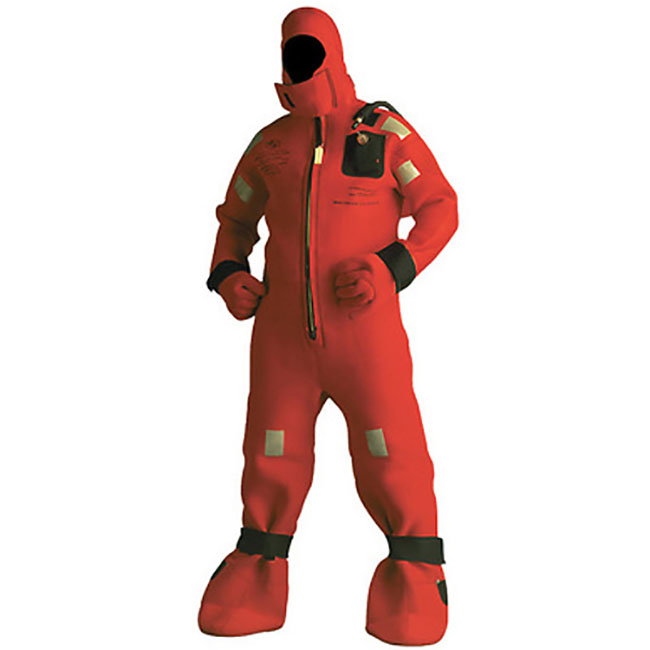 After leaving Punta Arenas, we hit the highest seas I ever witnessed off the horn, going towards Antarctica. We were cautioned the water temperature could be as low as 28 degrees Fahrenheit due to the high salt content allowing it to cool below freezing without becoming ice.
A man who falls into the seas of the Antarctic has from three to ten minutes before unconsciousness and death. If we were to fall overboard, we were to inflate a life preserver if we had one and float quietly, not moving arms and legs any more than necessary to preserve heat.
Once in the Antarctica seas on January 8, 1970, we went to Palmer Station, a bleak outpost on the rocky ground next to the sea with huge glaciers hundreds of feet high coming off the land and floating out to sea. We stayed in this area as we offloaded Navy Seabees and supplies. We had two helicopters and three small boats (a cabin cruiser, LCVP, and a motor lifeboat).
The LCVP was lost on Elephant Island while landing a party of scientists. A helicopter was sent to rescue the crew as they had gotten soaked and burned dead penguins to stay warm. I was sent on a detail to pick up garbage at Palmer Station and was able to pick up several rocks to bring back. During this slow time, the ship's engines were run at a minimum, gas residue built up in the stacks, and we had a basic chimney fire. This was quite serious as the stack went up through 5 decks, and paint surfaces throughout were damaged, giving off smoke and gases. The ship was called to general quarters, and my position during general quarters was to go to the sick bay to be used as a litter carrier.
Once there, there were about eight of us (Dr. Bunes MD, HMC Toussaint, HM3 Burke, and the rest of us). The ship was put into a lockdown where you had to have permission from the bridge to go through any watertight compartment. A black man named Smokey from the engine room was brought to the sick bay overcome by smoke. A short time later, the sick bay started filling with smoke. We all started going to the deck of the sick bay to breathe better. A request was sent to the bridge to evacuate the compartment, and while we were waiting, I noticed that Smokey had stopped breathing. I gave notice to the doctor, who started mouth to mouth. We then were given permission to move, and we went up to the open deck, and Smokey was revived.
Did you encounter any situation during your military service when you believed there was a possibility you might not survive? If so, please describe what happened and what was the outcome.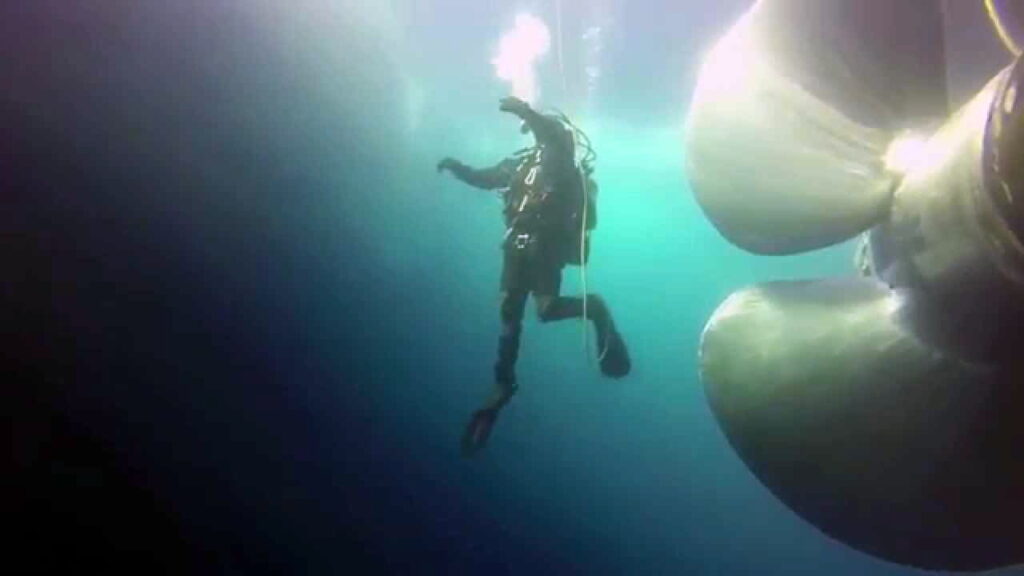 While stationed on the USCGC Glacier when we were in Antarctica, we had a stack fire which started a bulkhead fire in the sickbay compartment I was stationed in for general quarters as a litter barrier. The compartment was filling with smoke, and we were all on the deck trying to get oxygen while getting permission from the bridge to evacuate the compartment. One man stopped breathing, and since we were in the sick bay, the doctor started giving him mouth to mouth, and he was revived once we were permitted to go topside.
Later we were underway, I was doing dishes in the Chief's quarters, and the ship took a violent leap. A dish I was washing was broken over the faucet, and general quarters were called. Divers were sent overboard to investigate and indicated we had ripped a large hole in the hull when we struck an underwater projection of an iceberg (thankfully, we had a double hull). Later, back in the San Pedro shipyards, I verified the gash in drydock.
Of all your duty stations or assignments, which one do you have fondest memories of and why? Which was your least favorite?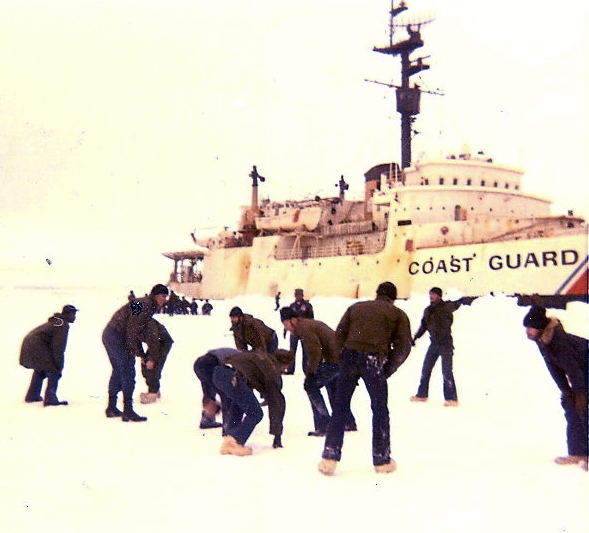 The USCGC Glacier held the best memories because of the adventures crossing the Equator, Antarctica Circle, 180, and Arctic Circle. I don't have a least favorite, but the USCGC Winnebago was the oldest of the three ships I served on.
On February 16, 1970, we crossed the Antarctica circle at 38 degrees 4 longitudes. We had logged 11,500 miles since departing long beach and were in the Eastern part of the Weddell Sea attempting to recover current data buoys.
Going into the pack, ice faces any ship with the possibility of wintering over in the ice, which no Coast Guard ship had done to date, but we had to conserve resources to prepare for such an event.
After Palmer station, we went into the ice of the Weddell Sea. Ice holiday was given on two occasions when a ladder was put overboard, and we went down to the ice to walk around and play catch with a football. Penguins were around for picture taking, and they were kind of like chickens in that as you went near them, they would run away, and then when you walked away, they would start following you. So, we saw them swimming in the open ocean off the tip of South America. We had pens made on the bow where penguins and leopard seals were temporally placed for science inspection. At one point, we were stuck in the ice for one week, but the wind shifted, and we were able to make our way of 1/10 mile in 4 hours, going through 15′ thick ice.
At the end of my two-month mess cook duties on February 8, the MS chief Dawson knew I was interested in the MS department and let me transfer from the deck department into the Marine Science Department on February 20. Being in this department, I learned much more about the scope of the mission for science. Also, during this time, I was able to obtain the rank of seaman.
On March 5, 1970, we broke free of the Argentine ice breaker General San Martin repeating a performance ten years earlier. We were put on alert but were not needed when the Japanese ice breaker Fuji became stuck.
On March 28, one day before Easter, we were en route to Punta Arenas, Chile, with an ETA of 16:00 on March 30. As of April 1, 1970, a US Census was taken aboard the Glacier. n April 2, we once again were en route to Palmer Station with an ETA of April 4 to drop off supplies.
From your entire military service, describe any memories you still reflect back on to this day.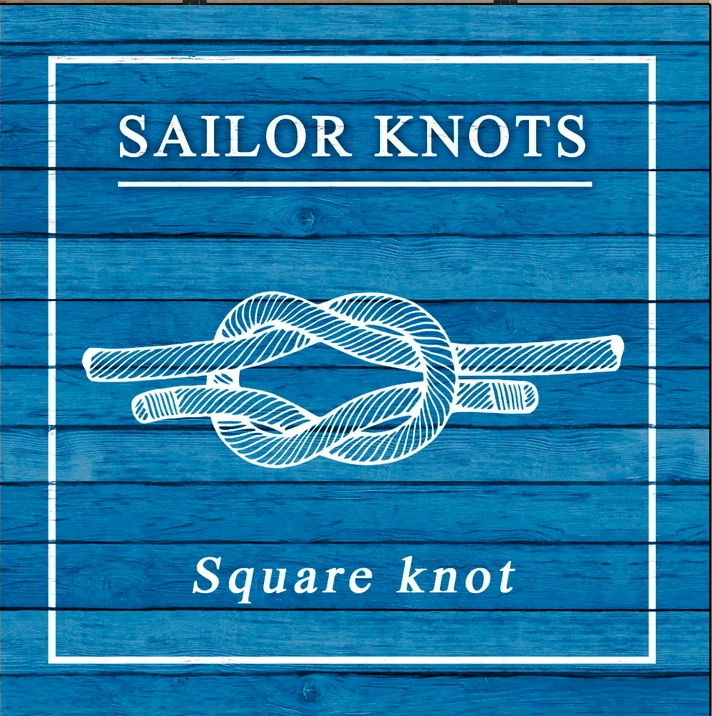 I often reflect on my great decision to join the Coast Guard at the age of 18. It taught me to respect and understand many varied backgrounds and ideas of the people I served with as we came together as a team for a worthy goal. It has now been over 50 years, and I still replay the friends and adventures made in my mind.
On April 18, we averaged 13 knots en route to Long Beach, having traveled 20,338 miles with 2,502 miles to go. On Sunday, April 26, 1970, we returned to Long Beach after the 5-month deployment to Operation Deep Freeze. Most of the crew had beards; at 18, I had none but one or two hairs.
After a short dry dock period to repair the gash caused by the iceberg and other minor repairs, we started getting ready for an 09:00 August 15, 1970, deployment to the Arctic. We had a new captain on this patrol T.L. Roberge. During this patrol, I was in the MS Department, striking as an MST learning many new science gathering data. The 3-month patrol was to gather scientific data along Alaska's North Coast in the most stupendous oil deposits ever found in North America. We ensured safe exploration to reduce damage or pollution of the natural environment. The first port of call was Ketchikan, Alaska, on August 20-22, where I remember a most peaceful library that straddles a stream underneath it in the woods.
On August 22, we entered Gastineau Channel and made a port of call at Juneau, Alaska, August 23-24. At Juneau during liberty, we saw the capitol and walked around the city on August 26 – 27. We made port of call at Kodiak, Alaska, on August 26-27. We made port of call at Nome, Alaska August 31 to September 1. High voltage seismic testing off the fantail was started by the US Geological Survey, US Department of the Interior on the North slope running from September 1 to September 21. We made a zig-zag course between Alaska and Siberia doing this testing.
On September 2, 1970, we crossed the international date line at 03:40 at position 66degrees 23.4 N, 168 degrees 58.1 West (The Royal Order of the Domain of the Golden Dragon and the Arctic Circle at 05:20. Both on the same day. At this point, I became a Square Knot sailor entitled to be called a Rednose, Mossback, Shellback, and Bluenose.
What professional achievements are you most proud of from your military career?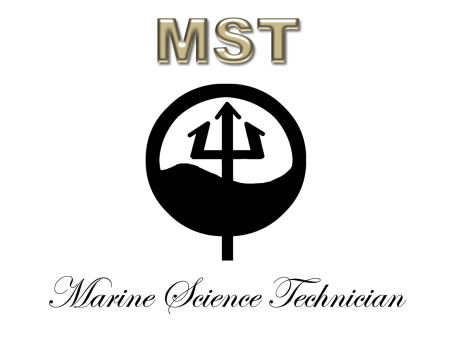 I'm proud of the opportunity I had to become a Marine Science Technician to understand weather and Marine Science data collection, which reinforced many concepts and skills I could use later in my life.
Of all the medals, awards, formal presentations and qualification badges you received, or other memorabilia, which one is the most meaningful to you and why?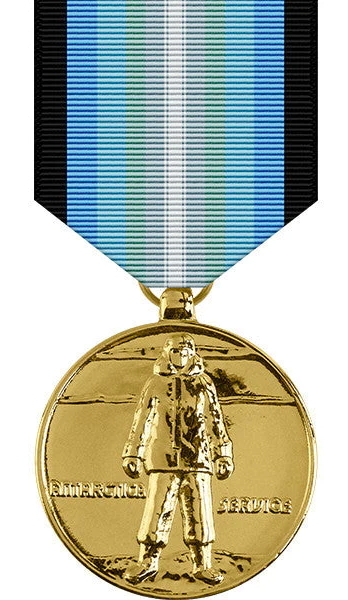 The Antarctica Service medal and the square knot sailor patch are most meaningful because they are rather rare to obtain.
Which individual(s) from your time in the military stand out as having the most positive impact on you and why?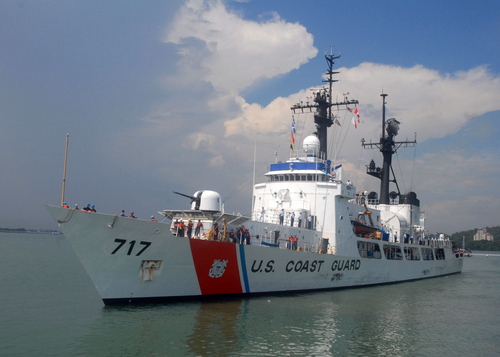 When I was a young seaman, Petty Officer Sternberg and Chief Hill taught me respect and seaman skills. Later the same was for MST school instructors. Last were the positive, encouraging friends with whom we shared our dreams and plans for the future. I still correspond with four Brian, Bill, David, and Len fifty years later.
List the names of old friends you served with, at which locations, and recount what you remember most about them. Indicate those you are already in touch with and those you would like to make contact with.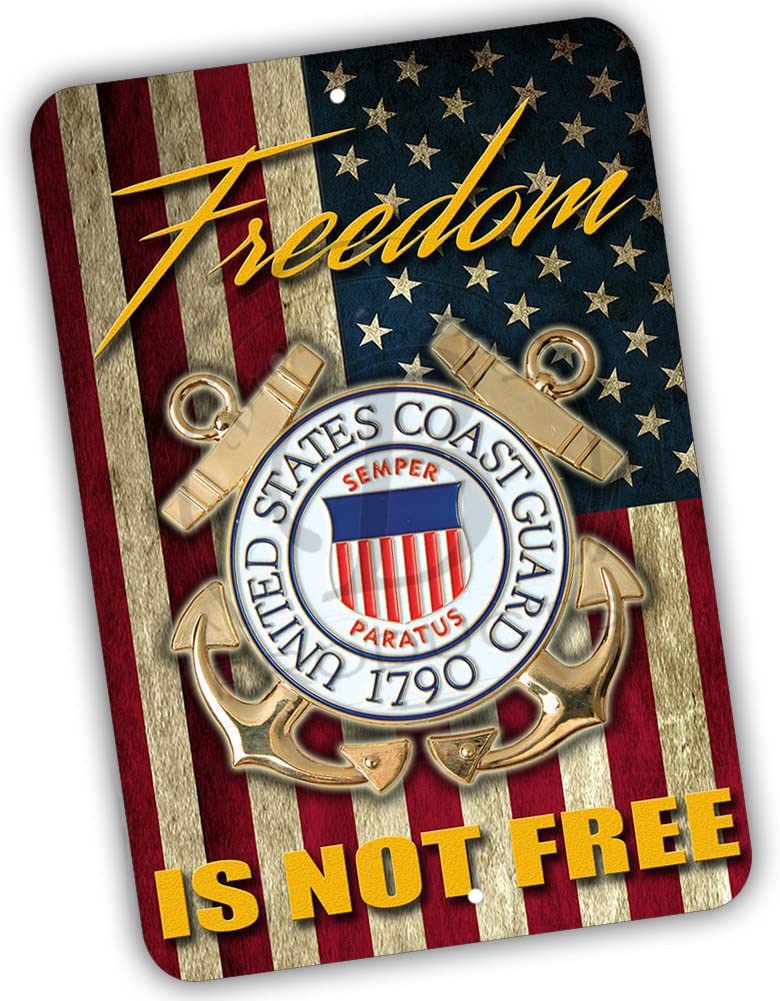 I indicated in the last question the basic old friends, and I do not want to indicate too many details for their privacy. I wonder about what happened to many shipmates and hope for their best health and luck.
Can you recount a particular incident from your service, which may or may not have been funny at the time, but still makes you laugh?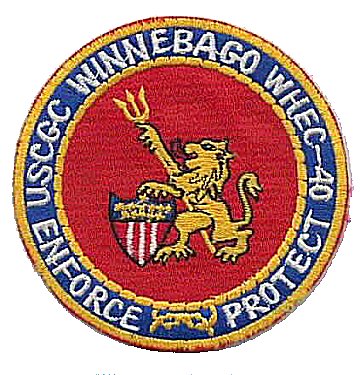 While standing a quarter-deck watch in a shack on the flight deck of the Mellon in Juneau, Alaska, the captain escorted an Admiral on the ship. It is customary to salute the fantail flag coming aboard, and then the quarter deck watch would salute any officer coming aboard, which I did. However, I was in the shack, and I should have been outside to do that salute. The captain came over to me and read me the act, which was not so funny but now I can look back on it with a smile.
While on leave in Chatfield after completing the MST school, I received a call from the Coast Guard telling me that the ship I had been assigned to in Honolulu would be going to sea soon, and I had to report as quickly as possible. I had planned on being home for my sister Carol's graduation from high school, which was disappointing.
The Winnebago was constructed at the Western Pipe & Steel Co., San Pedro, CA. It was commissioned on June .21, 1945. It was one of 13 of the 255′ lake classes. The Winnebago was named for Winnebago Lake, Minnesota. The ship had 13 officers and 130 men. The hull was designed with constant flare at the waterline for ice-going as all new construction for the Coast Guard at the time had to be either ice breaking or ice going. 1945 – 1946 home port was Miami, Florida.1946 – 1948 home port was Boston, Massachusetts. November 1949 -March 1972 home port was Honolulu, Hawaii. 1972 – 1973 home port was Wilmington, North Carolina. On February 27, 1973, she was decommissioned and sold for scrap in 1974.
My address was Winnebago (W40) FPO San Francisco, Ca. 96601. Primary duties were standing at Ocean Station Victor and Ocean Station November (30 degrees North by 140 degrees West). These stations were in 250 square mile areas of the ocean between Hawaii and Japan (Victor) and between Hawaii and California (November). Hourly weather observations, providing communications, air navigation and oceanographic casts, search and rescue, and law enforcement was the station's function. Our companions out to sea were Gooney Birds. The patrols were about a month-long, including the to and from transit periods. An MST named Frank and I were the two MSTs on board. Free time was spent practicing calligraphy and printing in port, running, swimming on the beaches, and exploring the beautiful Hawaiian Islands. I also took scuba diving lessons in November of 1971 and then enjoyed scuba diving in Hawaii.
What profession did you follow after your military service and what are you doing now? if you are currently serving, what is your present occupational specialty?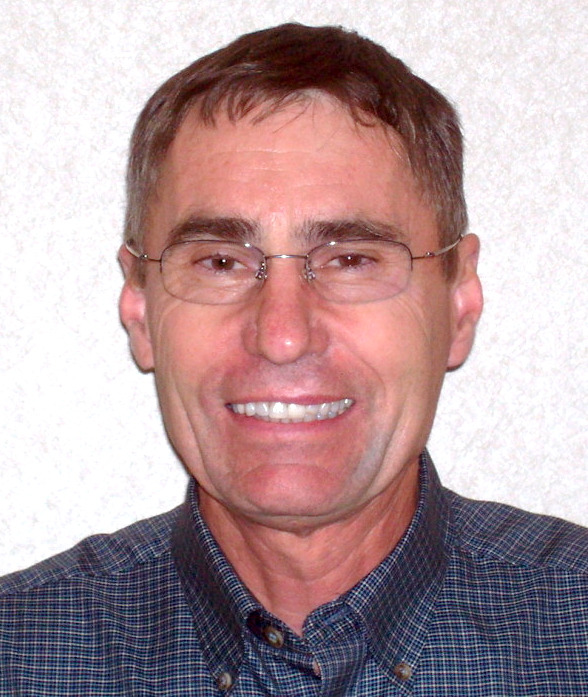 After leaving the Coast Guard, I obtained a bachelor's in Agricultural Engineering over the next four years. I worked on starting my own farm, working in a Skilled Care Facility, a Water Utility, and the last 18 years of my working life as a director of Plant Operations in a Hospital. I now have been retired for five years and enjoy gardening, hiking, and woodworking.
My wife and I have eleven children. Nine are adopted, and the children range from 41 to 13, with some having special needs. At age 70, while no longer in the workplace, I still have many active working years as a parent, and I have many years ahead to reflect on the wonderful years in the Coast Guard.
In what ways has serving in the military influenced the way you have approached your life and your career? What do you miss most about your time in the service?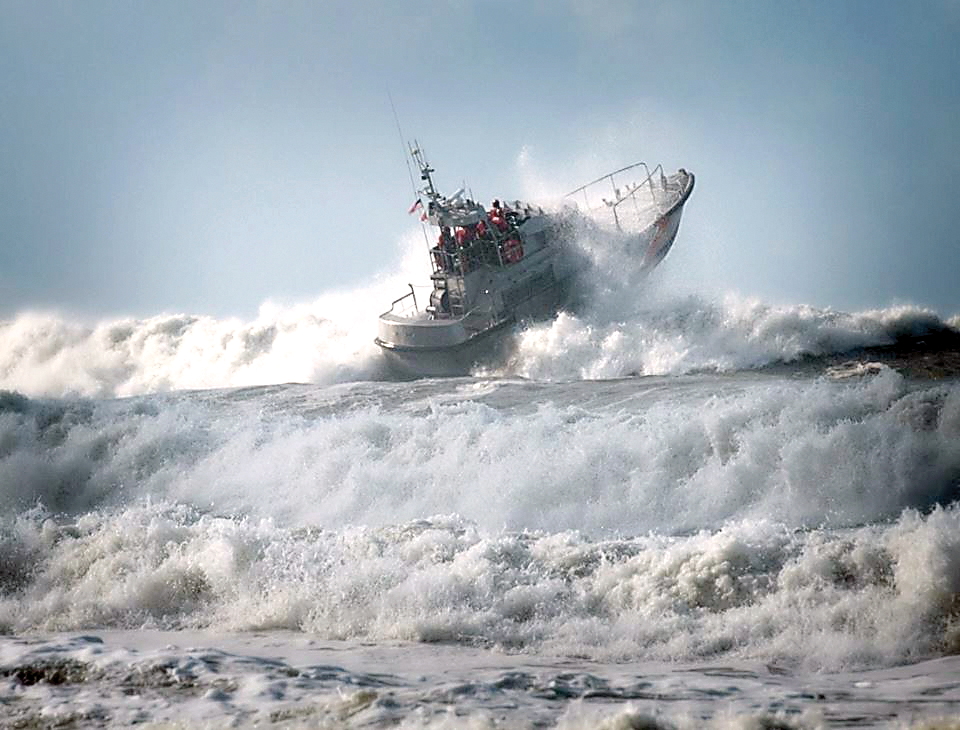 The military gave me the drive to approach life with reasoned risk-taking for rich adventure and enjoyment.
I miss the freedom of time I had as a young man with few constraints.
Based on your own experiences, what advice would you give to those who have recently joined the Coast Guard?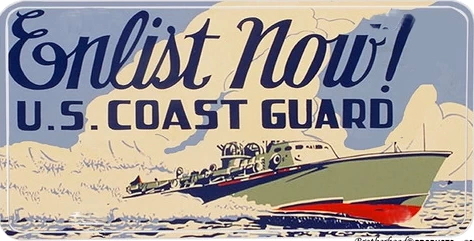 Seize the opportunities to do varied tasks and take on the adventures that your heart pulls you to.
In what ways has togetherweserved.com helped you remember your military service and the friends you served with.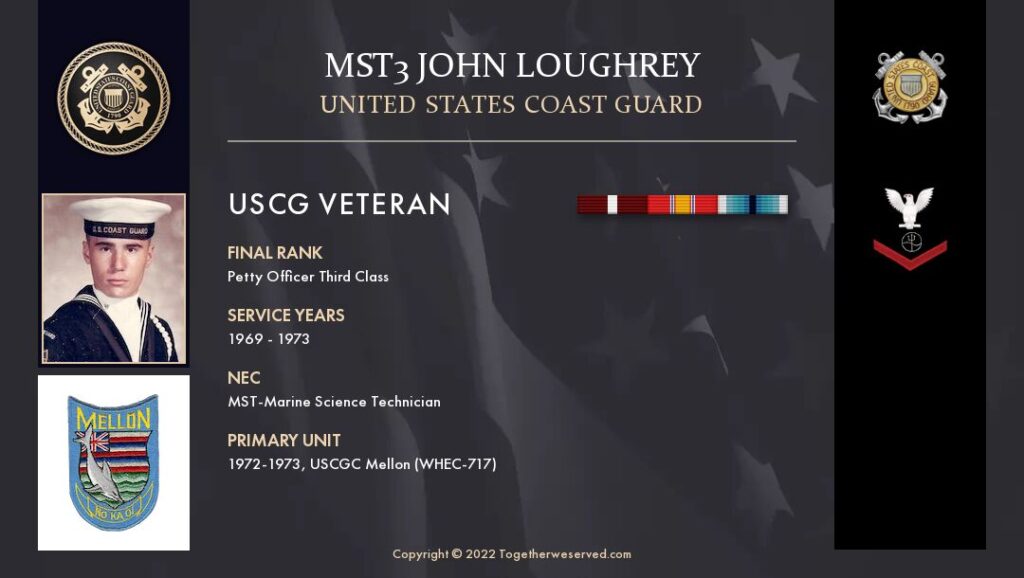 It has helped me remember my military service by listing those on ships I served on and giving me the opportunity to share with others after I'm gone.
PRESERVE YOUR OWN SERVICE MEMORIES!
Boot Camp, Units, Combat Operations
Join Togetherweserved.com to Create a Legacy of Your Service
U.S. Marine Corps, U.S. Navy, U.S. Air Force, U.S. Army, U.S. Coast Guard