PRESERVING A MILITARY LEGACY FOR FUTURE GENERATIONS
The following Reflections represents GMG3 Ronnie Gregory's legacy of his military service from 1971 to 1975. If you are a Veteran, consider preserving a record of your own military service, including your memories and photographs, on Togetherweserved.com (TWS), the leading archive of living military history. The following Service Reflections is an easy-to-complete self-interview, located on your TWS Military Service Page, which enables you to remember key people and events from your military service and the impact they made on your life. Start recording your own Military Memories HERE.
Please describe who or what influenced your decision to join the Navy.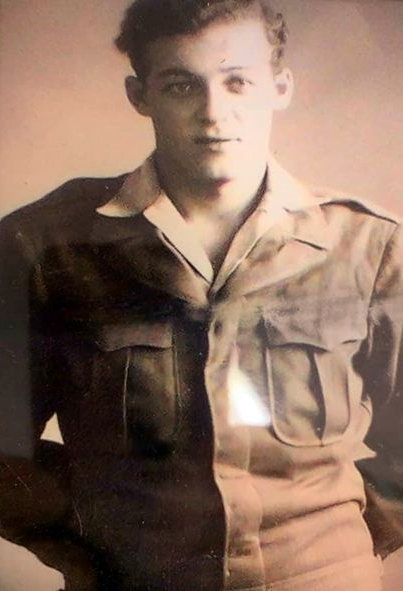 My brother, Jim, enlisted in the Navy in late 1968 or early 1969. I do not remember the exact time. But it was approximately one year before I enlisted. I enlisted in February 1971. So that was an influencing factor. But I think what influenced me the most was my dad enlisted in the Army in 1943. He earned the World War II Victory Ribbon, Good Conduct Medal, AP Theatre Ribbon, 2 Bronze Service Stars, and the Purple Heart. At that time, it was hectic for the family. They had a 200 -acre ranch in the area of Alma, Ark.
The whole family was busy working it. The products that they grew were cotton, corn, hay, and soybeans. They planted, watered, cultivated, and harvested. It was just a hectic time in my dad's life. But he found it important enough to enlist and fight in World War II to protect our homeland. And was wounded doing it. That convinced me enough to want to protect our country in any way I could. Enlisting in the Navy seemed to be a good idea at the time because we were in the middle of war trying to help a country that couldn't protect itself.
Vietnam.
Whether you were in the service for several years or as a career, please describe the direction or path you took. What was your reason for leaving?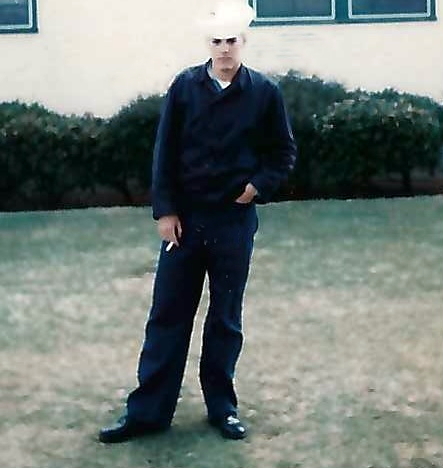 I was in the Navy from February 1971 to January 1975. Three years, 11 months, and 17 days. My cousin, Chris, and I decided to enlist in the Buddy System. It was a great program. I was a lot more relaxed when we entered the service. I was always kind of shy when it came to meeting new people. With Chris with me, I was not quite so shy when we arrived at the Navy Training Center in San Diego, CA. That was where we went through Boot Camp. There was only one direction to take in Boot Camp: keep your nose clean, survive, and make it through it. And so, we did. It was an 11-week Boot Camp.
I finished Boot Camp about the end of April and reported to the Naval Air Station Brunswick, Maine. I was assigned to the USS England (DLG 22), which was at Bath Iron Works in Bath, Maine. She was being refitted and overhauled. When I first reported, I was assigned to the 1st Division (Deck Division). I was a Seaman Recruit Boatswain Mate. It was interesting at first because I was learning new things. But I was nothing more than a janitor cleaning up after everyone else after a while. During our first WESTPAC, I was encouraged by a friend I met in the 2nd Division. His name was Marty. He had some literature on the Seaman Gunner's Mate exam. I decided that was the direction I wanted to go.
Becoming a Gunner's Mate moved me out of the 1st Division into the 2nd Division, where I was a mechanic making repairs to our guns. We had twin 3″ 50-gun mounts on the port and starboard side. They really were obsolete because they could not track a fly if it flew in front of it. But we had to keep them operational. It was a more satisfying job, and I was more pleased with the direction I was headed. I never felt the desire to make the Navy a career because I really never enjoyed the idea of someone above me giving me orders. I wasn't comfortable enough to make it a career. That was why I chose to separate with an Honorable Discharge when it was time. That was January 17, 1975.
If you participated in any military operations, including combat, humanitarian and peacekeeping operations, please describe those which made a lasting impact on you and, if life-changing, in what way?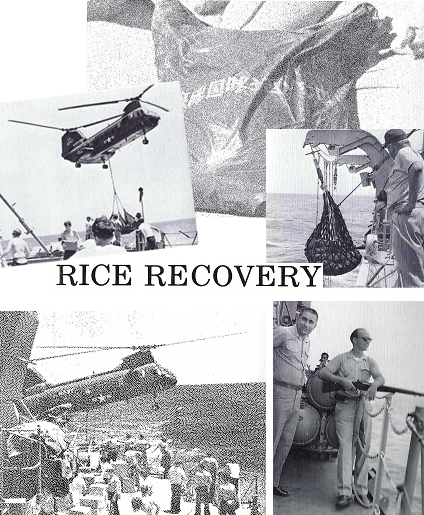 It was May 1972, I believe. We were on station, and we were on north Star Station, Yankee Station in the Tonkin Gulf, Vietnam. Our responsibility was to patrol in a star pattern within Yankee Station in the Tonkin Gulf. We relieved the USS Shelton DD-790.
We performed search and rescue missions during U.S. Air Force and U.S. Navy night air raids on missile positions in the vicinity of Haiphong and Hanoi. We watched the fireworks show we could see every night just sitting off the coast. I knew that as we watched the fireworks show, men were dying. The fireworks show didn't bother me as much as hearing the traffic on the radio. To this day, I remember what I heard and how I felt as we sat just off the coast for about 1 mile, and we could do nothing to help. That bothers me!
It was sometime in May 1972 in the Tonkin Gulf our lookouts spotted what they thought were mines in the water. They turned out to be bundles of rice. Lots of them. I believe that the Communists were dropping off these bundles for the North Vietnamese. The tide would float the bundles to shore, and Charlie would come down and retrieve the rice. That was one way they were getting food. We rigged a hoist with a hook, and one by one, we loaded all we could on the fantail of the England as we unbundled the rice. What caught us by surprise was the sea snakes that had made a home in the bundles. Luckily, no one was bitten, but we had to be careful. I don't remember the count of the rice sacks, but believe me, there was a bunch.
We delivered the rice to the Philippines as a humanitarian gesture. After we made the delivery, I thought that rice would feed many people for a long time. That act of kindness will always be with me.
The 1972 Cruise Book referred to the incident as the Rice Recovery Operation.
Did you encounter any situation during your military service when you believed there was a possibility you might not survive? If so, please describe what happened and what was the outcome.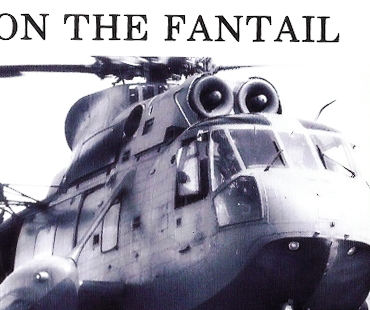 During my service, I never really felt like I might not survive. But there was a time when we became very nervous and unsure of the outcome. I believe it was in 1972. We are on station in the Tonkin Gulf, and we got reports that there was a down pilot in the area. We were the fastest response, so we headed in the direction of his emergency signal. It was taking us directly to an area where the fighting was heavy. The captain had sounded general quarters, and we were ordered to stay in general quarters until this was over. That made us all nervous. Our general quarters' station was the gun mounts. I knew as well as Marty or anyone else in the Division that if we got any closer, the gun mounts and directors would be the first thing Charlie would shoot at. We sat there with the guns ready to open up on any boats that came from the shore. We were not going to take any chances. I'm surprised snipers didn't cut loose on us. We were close enough that small arms could have taken any of us out if we were targeted. We sat and waited for the inevitable to happen. But it didn't. Then the ship began to turn around and go back out away from shore. We made our way back to our station. The Boatswain Mate on watch in the bridge announced that general quarters were over. We could resume our normal watches.
Later we found out that the emergency signal had disappeared. And also, our rescue helicopter found the pilot and picked him up. He was still alive. It turned out to be a good mission, but I would not want to go through that again. I know we have men faced with that situation every day. And some do not make it out alive. But for us that do not face that situation very often, I have to say, it stretched my nerves to where I don't think they will ever be the same. I will admit, it scared you know what out of me. And I know that the rest of the 2nd Division that stood their watch with us on the gun mounts will admit to the same if they are honest with themselves. We had no idea if we would come back out. I believe that if Charlie had spotted us in the dark, it would have had a completely different outcome. Thank God they didn't.
Of all your duty stations or assignments, which one do you have fondest memories of and why? Which was your least favorite?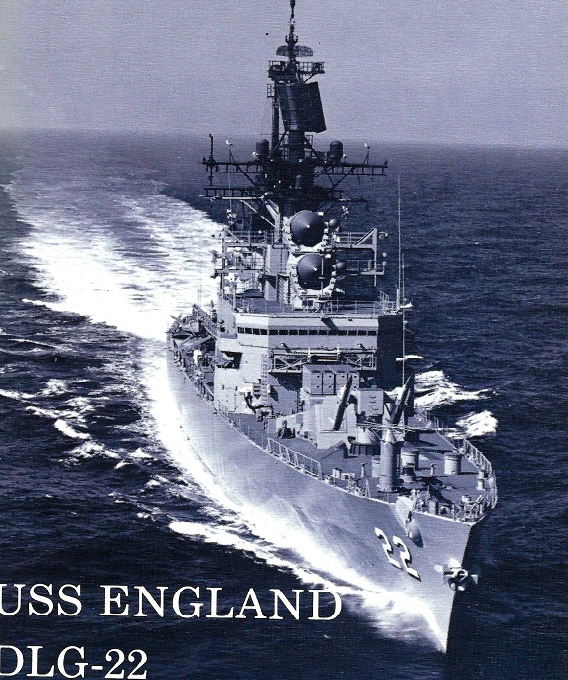 During my whole Navy enlistment, I only had one duty station: the USS England. I spent my entire time in the Navy on her, and I was what they called a Plank Owner. I was assigned to her before the recommissioning, and I was assigned to her the day I departed for separation. One of my fondest memories was. We were on station in the Tonkin Gulf when my time ran out, and I had to leave to return to San Diego to go through the separation process. The USS Enterprise sent over a helicopter to pick me up and deliver me to Subic Bay.
From Subic Bay, I was to go to Clark Air Force Base to catch my flight back to the states. As I was being lifted into the helicopter, the ship's bell rang out loud, and someone announced, "GMG3 Gregory, Plank Owner, departing." That was the neatest thing I had experienced while I was in England. The crew respected me enough to ring me off. I don't know if there were any more Plank Owners left onboard, but if there were, I say congratulations.
From your entire military service, describe any memories you still reflect back on to this day.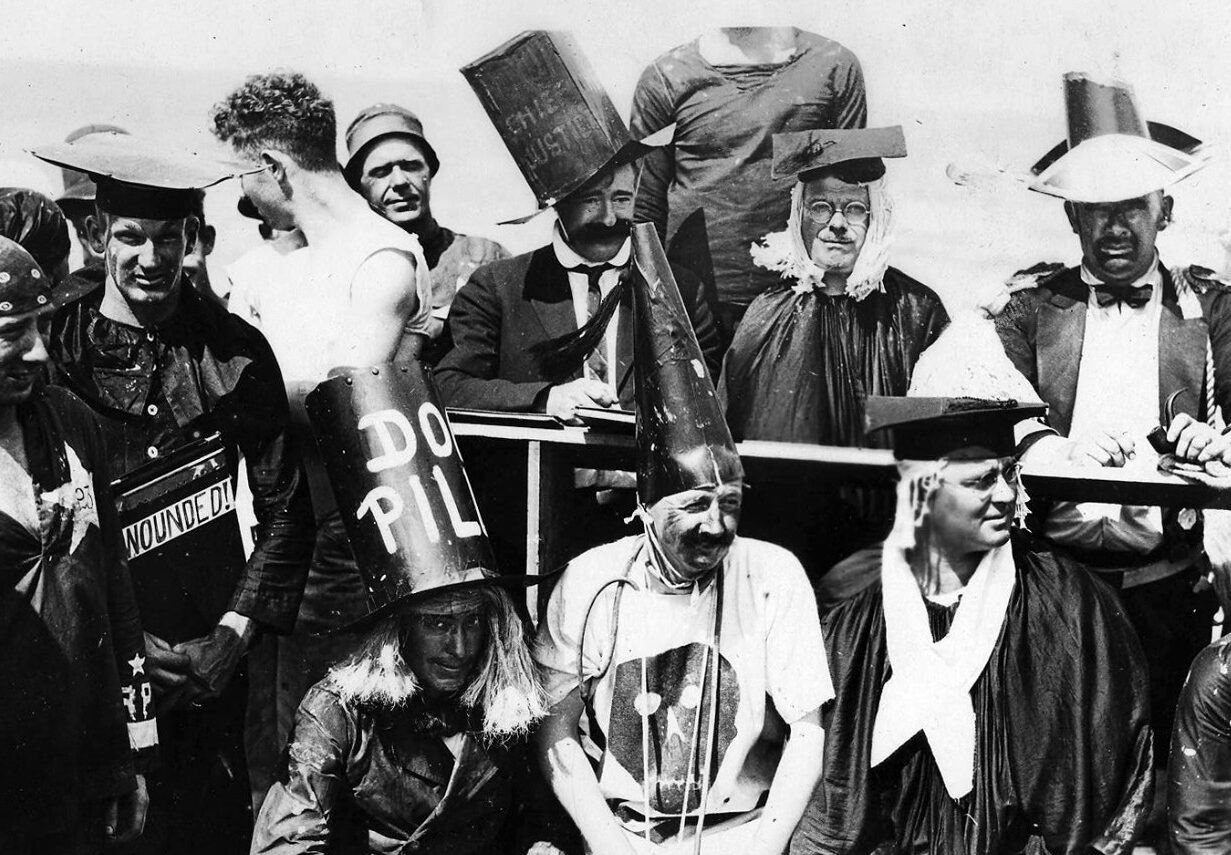 When The USS England left Bath Iron Works in Maine, we went to Cuba (GTMO) for gunnery practice. After GTMO, we steamed to Rio De Janeiro. We just happen to cross the equator. Most of us have heard about the Equator Crossing and the initiation ceremony that takes place. Well, it is true. It is one of the Navy's traditions that is held today.; However, the Navy is cracking down on the hazing. Sometimes it becomes a little ornery. But it is a memory I will never forget. I had the privilege of crossing twice. It was just outside of Rio De Janeiro when us pollywogs captured the ship and made all Shellbacks our prisoners. We treated them fairly in hopes of a likewise treatment when King Neptune takes command of the ship.
The next morning things drastically changed, and the Shellbacks took control of the ship and made all the pollywogs their slaves. If you have not crossed the equator before, you are a pollywog. Once you cross, you become a Shellback. But first, you must be tried and proven worthy to be a trusted Shellback for King Neptune. At the end of the initiation, you have to crawl through a makeshift tunnel filled with garbage, nothing that will hurt you but unpleasant nonetheless. Once you complete the tunnel, you are a Shellback.
It is a fascinating tradition. Having been across the equator twice has planted memories in my head that I will never forget.
What professional achievements are you most proud of from your military career?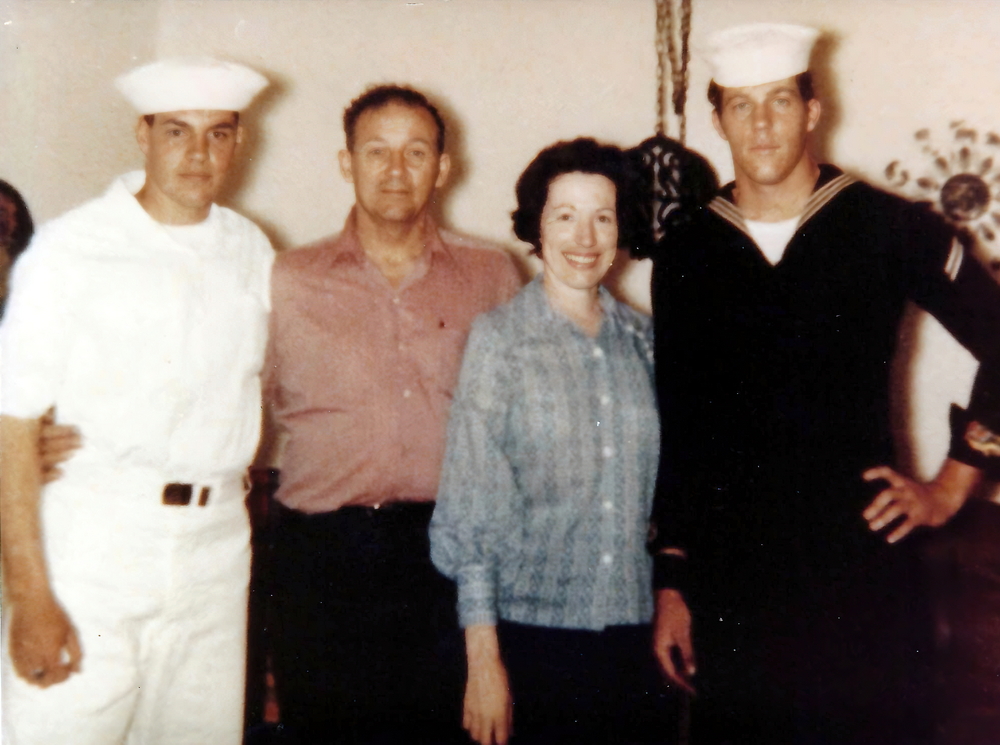 As far as any ground-shaking achievements I am proud of; there are none. But personally, my enlistment in the Navy came at a needed time in my life. It gave me the opportunity to grow up. I was young when I enlisted and had family problems at the time. Separating from my immediate family and becoming a new member of another family, the crew of the USS England turned me around 100 degrees. My outlook on life changed and pointed me in a different direction. A direction that would not lead me into trouble. It made me feel like I was important and that I was not wasting my life. Over the 3 years, 11 months, and 17 days I was in the Navy brought my family and I back together.
That is an achievement I thought would never happen.
Of all the medals, awards, formal presentations and qualification badges you received, or other memorabilia, which one is the most meaningful to you and why?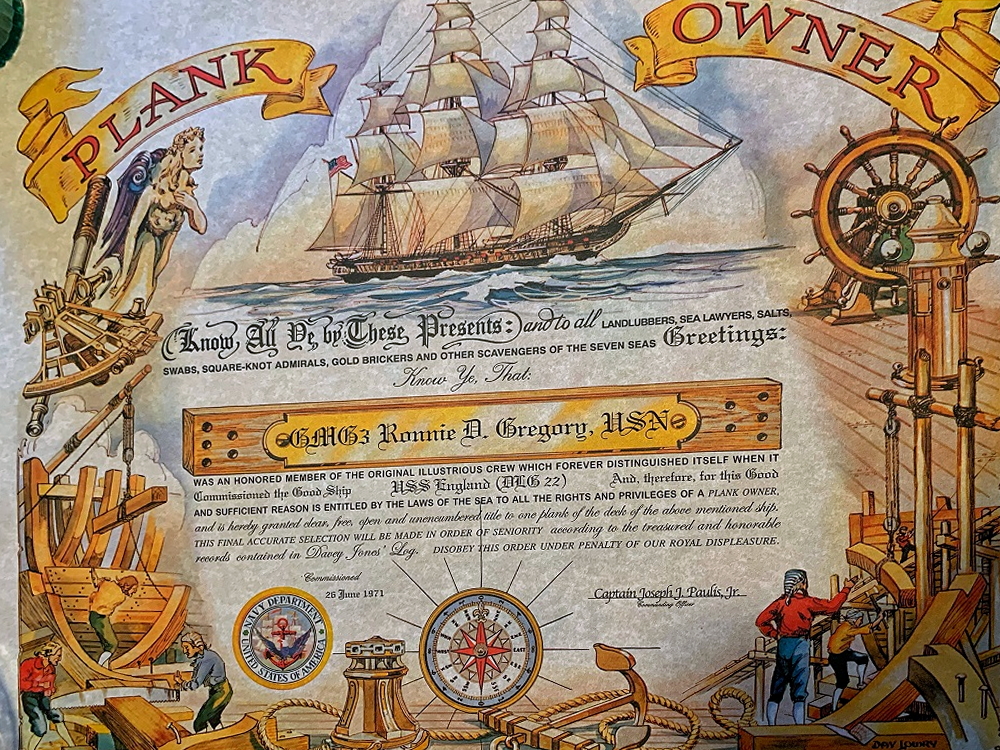 The most valuable award I received while in the Navy was my Plank Owner's certificate. It was a proud moment when I was rung off the USS England in the Tonkin Gulf. I was a Plank Owner. I was assigned to the USS England before her recommissioning in Bath, Maine. I remained on her my entire enlistment until I was flown off to return to San Diego for the separation process. We were on station in the Tonkin Gulf, Vietnam when my time had arrived to say goodbye to the Navy.
The USS Enterprise sent over a helicopter to pick me up and get me to Subic Bay, Philippines. From Subic Bay, I was to travel to Clark Air Force Base to catch my flight to San Diego. As I was lifted off the USS England, the ship's bell rang, and someone announced, "GMG3 Gregory, Plank Owner, departing." That was pretty cool. I have my Vietnam medals and others, but that certificate means more to me than all the others. Being a Plank Owner on the USS England was a great honor and privilege.
Which individual(s) from your time in the military stand out as having the most positive impact on you and why?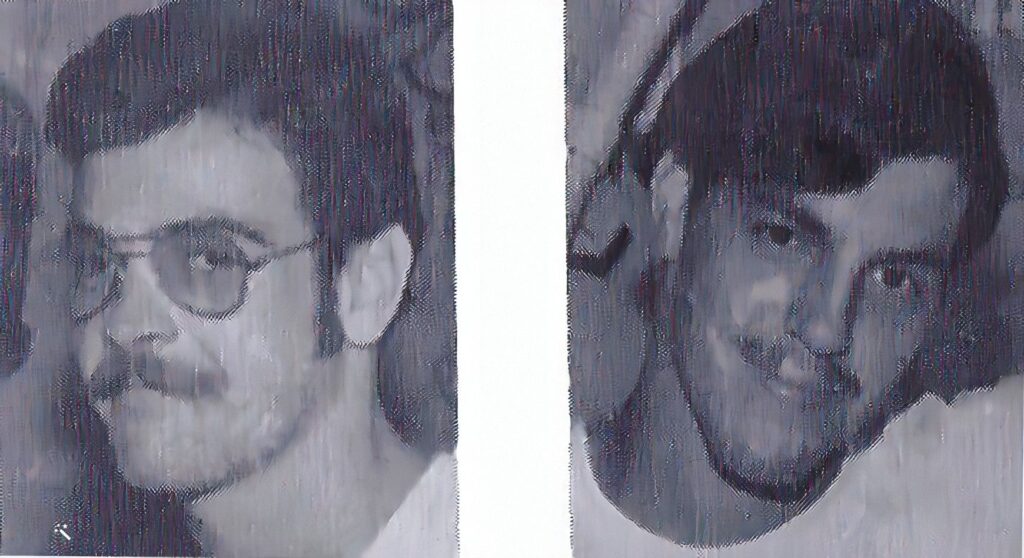 I would say the one person that had the most positive impact on me while I was in the Navy was Marty Laswell. He was a Fire Control Technician in the 2nd Division. When I first reported to the USS England, I met him, and we became the best of friends. He provided me with the Gunner's Mate Seaman book to study so I could transfer out of the 1st Division and become a Gunner's Mate. I will always be grateful to him for that. He probably doesn't even remember that. Besides that, he was my guitar partner. Mary played the guitar but also could pick the banjo like no one I had heard before. He was a great musician. We played every night when we were off work. We actually became pretty good. The whole Division would sit and listen as we played. We even got a couple of gigs in San Diego playing at some clubs.
Marty had the personality that made you like him. And because of that, his influence on me with music made me appreciate life and go on. No matter how difficult things could be. He would always say to me when I was discouraged about something, "Ron, let's play the guitars." He knew as soon as I picked up my guitar, my outlook on things made an abrupt about-face. I will always be grateful to Marty Laswell, and I wish I knew where you were so I could tell you in person. Thank you, Marty.
List the names of old friends you served with, at which locations, and recount what you remember most about them. Indicate those you are already in touch with and those you would like to make contact with.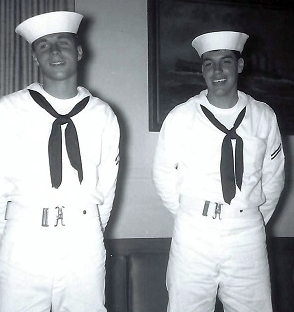 Here is a list of names of friends I met while on the USS England.
Keith Yoakum, a Quartermaster. Keith was my best friend, actually, and we were like brothers. What I remember the most about Keith was he stood behind all things. He was there when My wife and I were having marital problems. He was there when we were on WESTPAC, and I was discouraged and did not want to be there. He was there when we were in port and having fun. He was there when we were in the Tonkin Gulf on station and had nothing to do but sit out topside and watch the sunset and sunrise.
Marty Laswell, a Fire Control Technician. He was as close to my best friend as one could get. He was my musician buddy. We were in the same division; he played the guitar and banjo, and I played the guitar. We became good. Good enough to land a couple of gigs in San Diego. We played country music. He was also a good singer.
Tim McKinnis, a Signalman. He and I dated sisters in San Diego, which led to both of us marrying these two sisters.
Floyd Guest, a Commissary Man. It was quiet most of the time. Not really one for friends. But I got to know him pretty well. I remember he was the type of man that had eyes in the back of his head. When we were ported, and on liberty, he always wanted to get away from the influences the military had on the Navy towns. We would take off and go to places that were off the common trail, you would say. But sometimes, there was a bit of risk in visiting these areas that only the local residents would visit. Floyd could always sense when danger approached, and we would steer away from it.
Vick Terzano, a Boatswains Mate. Vick was one of the first friends I met when I reported to the USS England. What I remember the most about Vick was his east coast accent, and he was from New Jersey.
This next person I am listing last, but he is on the top of my list. Chris Trip. He is my cousin, and we enlisted together. We went through Boot Camp in San Diego together. And we were both assigned to USS England in Bath, Maine. We both went through some life changes at the same time. If it wasn't for Chris, the transformation from civilian to Navy life might have been a lot different. It was a big adjustment to leave home and totally be on my own, and being with Chris during this time made it a lot easier. We were Buddies. Shortly after we reported to the England, Chris was reassigned to a Destroyer back in San Diego. We were finally separated. But we met up again in San Diego when the England returned to Naval Base San Diego.
I am not in contact with any of these friends at this time. I have tried to locate some of them but have been unable to do so. I want to be able to talk to them on the phone and say hi. Or even text back and forth.
Can you recount a particular incident from your service, which may or may not have been funny at the time, but still makes you laugh?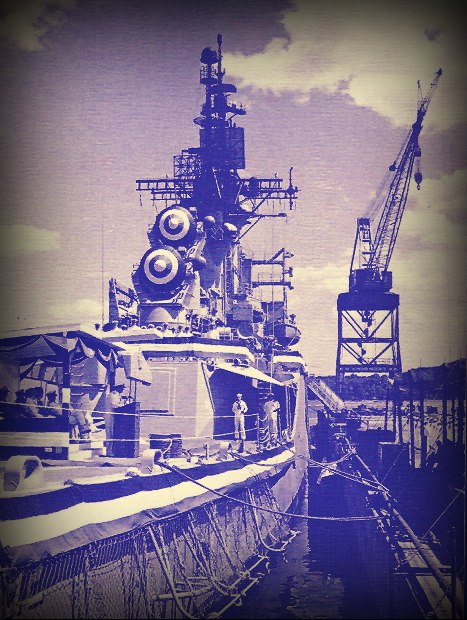 This is kind of silly, but it was shortly after I reported onboard the England. Me and Vick Terzano were hosing down the deck opposite the Quarterdeck. Another friend was on quarterdeck Watch. He was all decked out in his blues. Really nice looking. Vick came up with the idea to call him over, and we were going to hose him down to cool him off. He was acting like he was having a heat stroke. It was a hot day in Bath, Maine. So, I stood by what I thought was the freshwater outlet. But it was the saltwater outlet. Well, Vick brought our friend around the corner where I was waiting, and when he came close enough, I opened up the valve, and it hit him right in the stomach. He was so upset with us because he had to go change into another set of blues. Vick and I thought it was funny, but our friend did not. What happened was that the salt water had stained his blues. And then, we did not have an extra set of blues. Our friend had to buy another set. I was put on report and had to go to Captain's Mass because of it. I got my hand slapped and had to do some extra duty. Vick had received nothing for this prank.
If you would have seen the face of our friend when that water hit him, you would have laughed your tail off.
What profession did you follow after your military service and what are you doing now? if you are currently serving, what is your present occupational specialty?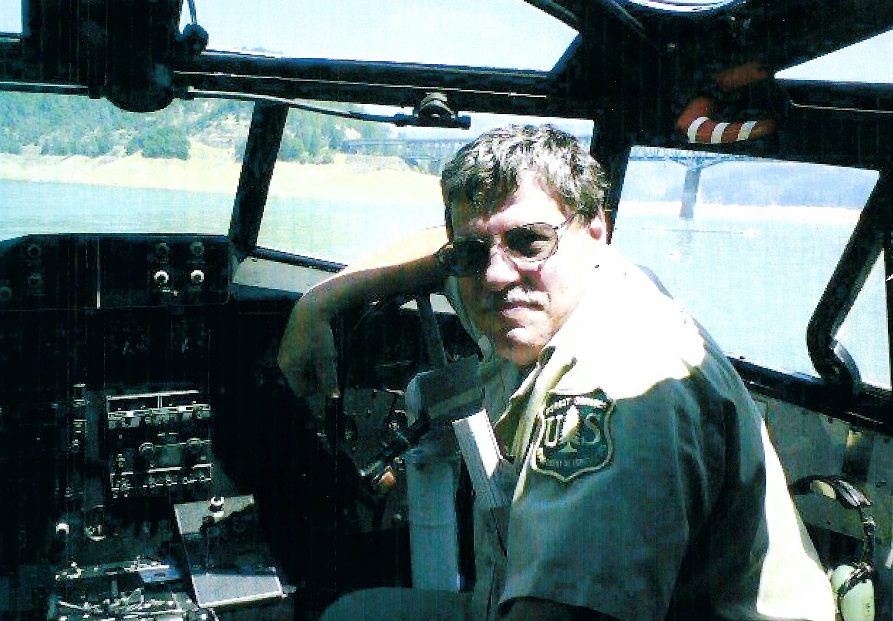 When I separated in January 1975, I went back to school. But because of my military service, as I was in school, I qualified for a position with the U.S. Forest Service. I started out inspecting houseboats on Shasta Lake, California, and it was seasonal for 5-6 years But led to a permanent full-time position on the Mendocino National Forest. At the end of my career with them, they relocated me back to Redding, California, in Fleet Management, where I retired. As of February 2018, I am a retired federal employee.
What military associations are you a member of, if any? what specific benefits do you derive from your memberships?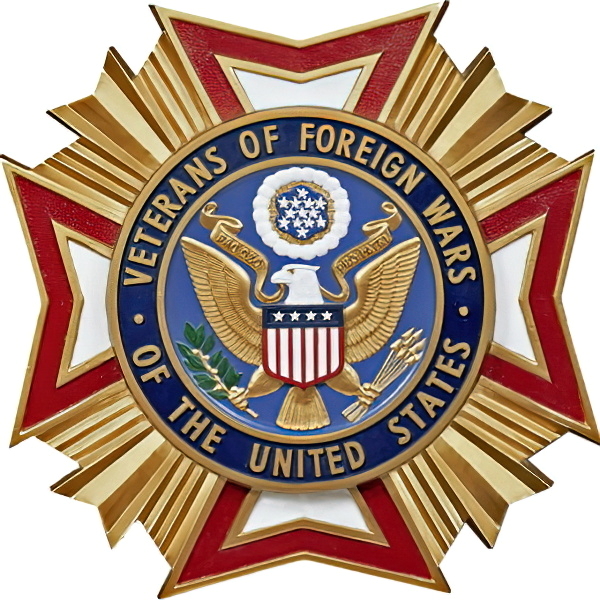 I am a member of the American Legion and the Veterans of Foreign Wars. Unfortunately, I am not as active as I should be in these associations. The American Legion, a little. But the VFW, not at all.
In what ways has serving in the military influenced the way you have approached your life and your career? What do you miss most about your time in the service?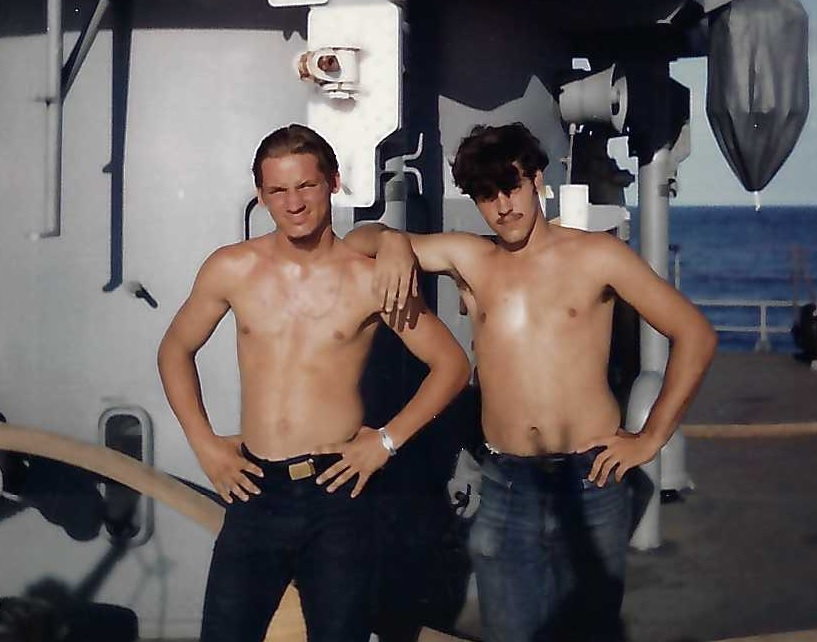 I was young when I enlisted. I was 17, I think. I needed my dad's signature. At that time in my life, I was angry at the world. I was not getting along with my parents. I was doing poorly in school. Enlisting in the Navy was the best thing for me. Those 3 years and 11 months gave me the opportunity to stop, evaluate my life, and decide. Is this the direction I want to travel? If I keep going this way, I am going to end up in jail. The discipline I received in Boot Camp made me think there is another way for me. A path where I can change my attitude and have a positive outlook on my life, not an angry one. The Navy taught me that I have a choice in the direction. Your life is not poured into concrete. It's changeable, and it's your choice. You can stay stagnate and keep going in the direction you are going, or you can decide to change and be a better person for it. It's your choice to make it a great day or a bad day. The Navy allowed me to see that there is a better way for me to go.
I miss the camaraderie I had with my shipmates, especially with my friend Marty Laswell. I miss the time we had playing the guitars and entertaining others, and I miss the friendship we had. Since I was discharged, I have not had a friend like that.
Based on your own experiences, what advice would you give to those who have recently joined the Navy?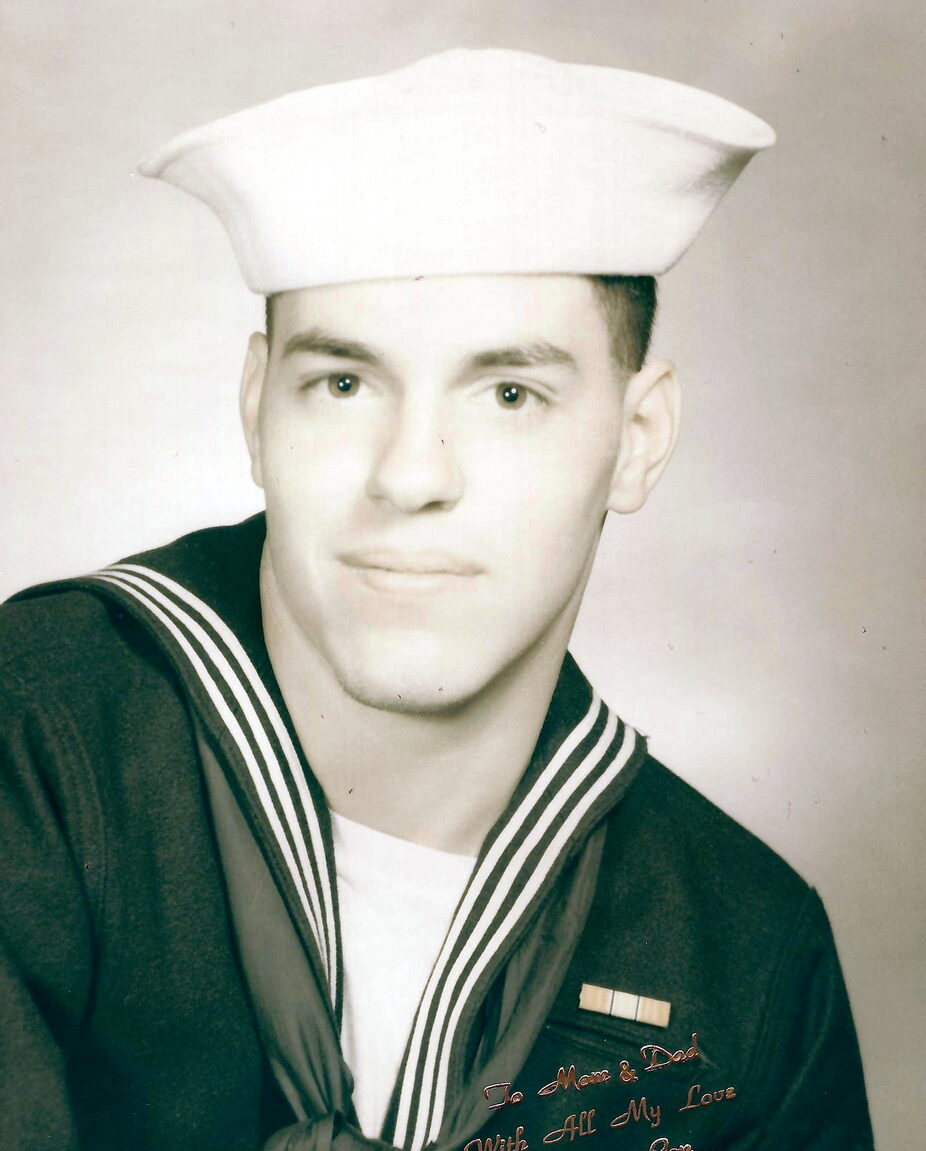 First off, I would say thank you for giving your time to serve. It is a great honor to do so. After spending almost four years on active duty, I would encourage you that have joined during a wrong time of your life to stop and take time to evaluate your situation. Listen to your superiors and look at the Navy way of life. You are in it for the time being, so make it the best it can be. You can learn a lot from your comrades or shipmates. They can help you in ways that you can't imagine.
And stick it out. There may come a time when you wish you were back home. You may be tempted to take off and resume your old life. Well, don't! Put those old thoughts out of your mind and look at what the Navy can do for you. It will change your life if you give it a chance. It did for me. After I enlisted, my family life changed. We became closer, and I developed new friendships. And that will stay with me for the rest of my life.
The Navy can do that for you. Give it a chance, and no matter what, stick it out until your separation. That Honorable Discharge means a lot.
In what ways has togetherweserved.com helped you remember your military service and the friends you served with.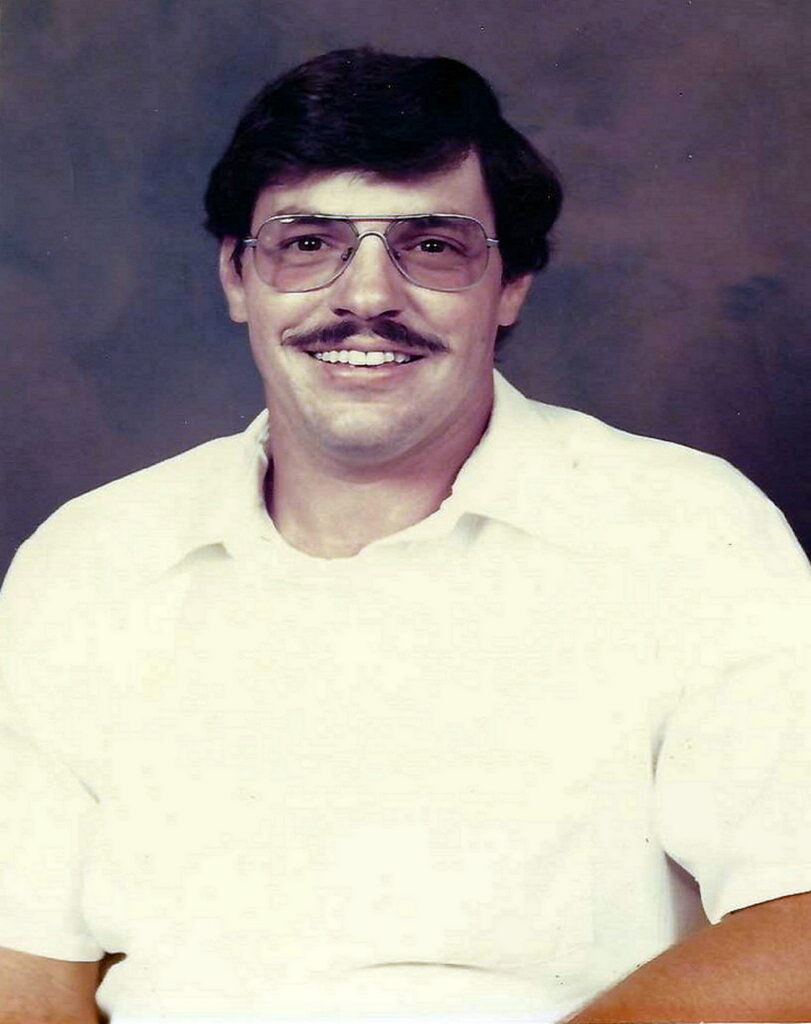 I had never heard of Together We Served until just recently. I don't know where they got my information from when I was in the Navy. But I am thankful they did. I am thankful they reached out to me and showed me a sample of the plaque I received. And Together We served made me think about my shipmates that I served with in the Tonkin Gulf. Although the Vietnam War was winding down, we were still in an area where the war was still being fought. That time in Vietnam drew us closer and forged our friendship in a way that can't be broken. Even though I haven't seen any of my shipmates since then, I still hold that friendship we had high. We did serve together.
Together We Served reminded me of that friendship. Together We Served reminded me of the life I had before the Navy and the life I have now. My military service is a part of my life that I cherish. And I think that with Together We Served, it may be possible to find some of those shipmates that I have not seen since I was in the Navy.
PRESERVE YOUR OWN SERVICE MEMORIES!
Boot Camp, Units, Combat Operations
Join Togetherweserved.com to Create a Legacy of Your Service
U.S. Marine Corps, U.S. Navy, U.S. Air Force, U.S. Army, U.S. Coast Guard