PRESERVING A MILITARY LEGACY FOR FUTURE GENERATIONS
The following Reflections represents SFC Joseph Wilson, Jr. legacy of his military service from 1967 to 1990. If you are a Veteran, consider preserving a record of your own military service, including your memories and photographs, on Togetherweserved.com (TWS), the leading archive of living military history. The following Service Reflections is an easy-to-complete self-interview, located on your TWS Military Service Page, which enables you to remember key people and events from your military service and the impact they made on your life. Start recording your own Military Memories HERE.
Please describe who or what influenced your decision to join the Army.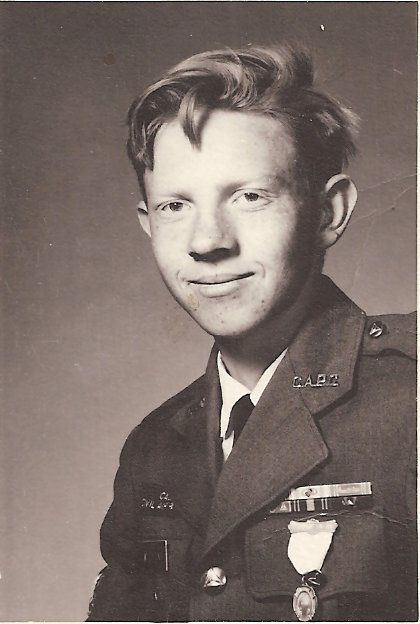 My father was a WWII Navy veteran (1945-47). In 1964 – 65 I became a Cadet with the Civil Air Patrol in the Borah Cadet Squadron in Boise, Idaho, and later with the Gowen Field Cadet Squadron also in Boise, Idaho.
The summer after my junior year, we moved to another town, where I later graduated from Kuna High School, class of 1967.
I loved to drive and became an auto parts delivery driver before deciding to join the US Army.
I enlisted in the Buddy Basic program with Steve Jones. I chose to become a Motor Transport Operator, and Steve chose another career field.
Whether you were in the service for several years or as a career, please describe the direction or path you took. What was your reason for leaving?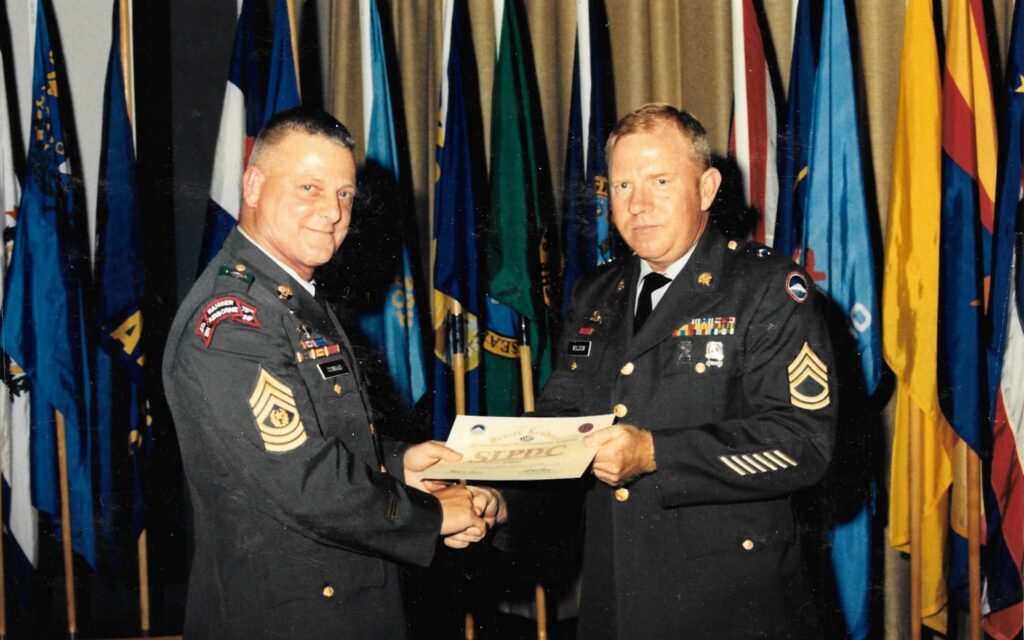 I completed Basic Combat Training in 1st Platoon, B Company, 3rd Battalion, 3 Brigade (BCT) at Fort Lewis Washington's North Fort training area. I graduated in November 1967 and received an automatic promotion to Private, E-2.
Upon arrival at Fort Ord, California, we were briefed on the class rotation cycle, where our class would proceed to Vietnam after completing Advanced Individual Training. I completed Motor Transport Operator training with C Company, 2nd Battalion, 4th Brigade (AIT) at Fort Ord, California, in December 1967 and received an automatic promotion to Private First Class, E-3.
Richard Strayer and I received orders to the 519th Transportation Battalion (Truck) in Southeast Asia at APO SF 96232. We were processed through the Oakland Army Terminal and boarded our flight to Bangkok, Thailand, with a stopover at Tan Son Nhut AB in South Vietnam.
Next, we flew to Bangkok, where we processed into the United States Army Support, Thailand, and were transported to Camp Friendship in the city of Korat in northeastern Thailand. We reported to the 519th Transportation Battalion. Richard Strayer was assigned to a unit at Camp Vayama in Sattahip; I was assigned as a truck driver with the 2nd Platoon of the 569th Transportation Company further north at Camp Khon Kaen.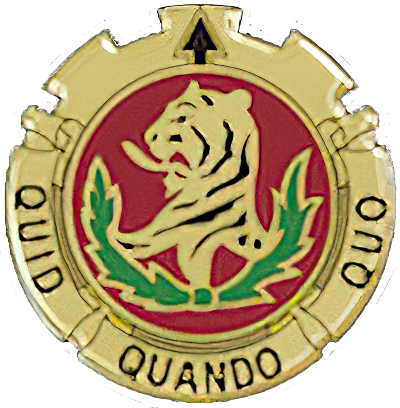 I drove a tactical 5-ton semi-truck (#569-229) for two years, hauling all the various types of military cargo to the USAF at Ubon Royal Thai Air Force Base, Udorn Royal Thai Air Force Base, Nakon Phanom (Naked Fanny), Royal Thai Naval Base from the trailer transfer points at Camp Friendship and Camp Khon Kaen. During my tour, I was promoted to Specialist Four, E-4.
I extended my 12-month tour another 18 months and was promoted to Specialist Five, E-5. I married a local Thai girl in September 1969 and obtained command sponsorship to bring her stateside after my tour.
In late 1969 as US forces were being withdrawn from Southeast Asia, the 569th Transportation Company stood down and prepared for deactivation in 1970. Several personnel with time in-country remaining were transferred within the Battalion. In February 1970, I was reassigned to the 505th Transportation Company at Camp Vayama in Sattahip. Our mission was to haul cargo to the same USAF bases and Takhli Royal Thai Air Force Base and US mail from Camp Samae San to Don Muang Royal Thai Air Force Base in Bangkok. On 31 July 1970, I was part of the early release of Vietnam returnees drawdown and, along with my wife, flew stateside where I processed out of the Army at Oakland Army Terminal.
We lived in Boise, Idaho, where our daughter was born, and after two years, I enlisted again with a reduced rank of Specialist Four, E-4, and for the stateside station of choice option, I chose Fort Lewis, Washington, in June 1972.

I decided to make a career out of the Army and chose to stay in my career field of motor transportation. At Fort Lewis, I was assigned to the 9th Infantry Division, which was rebuilding units returned from Vietnam. My first assignment was with Headquarters, 2nd Battalion, 39th Infantry. Initially, I was in the support platoon, which had only a few drivers, but no vehicles. I worked as an on-the-job trainee in the S-3 Operations Section as a 11F10 intelligence and an Operations Specialist, where I learned map reading, tactical communications, and unit moves.
I graduated from the 6th Army NCO Academy in August 1972, was promoted to Sergeant, E-5 and then transferred to Headquarters, 3rd Battalion, 60th Infantry as the assistant support platoon sergeant. I completed the Basic NCOES course at Fort Eustis, Virginia, in 1974.
I received orders to the US Army Southern Command reporting in August 1974 and was assigned to the Army Transportation Motor Pool at Fort Davis in the Canal Zone in Panama. I was a squad leader and dispatch supervisor before moving over to become the NCOIC of the Atlantic Transportation Household Goods office. Next, I became a Military Customs Inspector with the Atlantic Customs office. My second daughter was born at the Army's Coco Solo Hospital near Cativa, in the Canal Zone, and I was promoted to Staff Sergeant, E-6.
I then received orders to Fort Carson, Colorado, where I was to report in September 1977. I was assigned to the 43rd Support Group's 68th Transportation Battalion and the 360th Transportation Company (Petroleum) as an assistant platoon sergeant. I then moved to the battalion retention office as the assistant career counselor during this time. I was selected among the top 10% of my career field to become an army recruiter.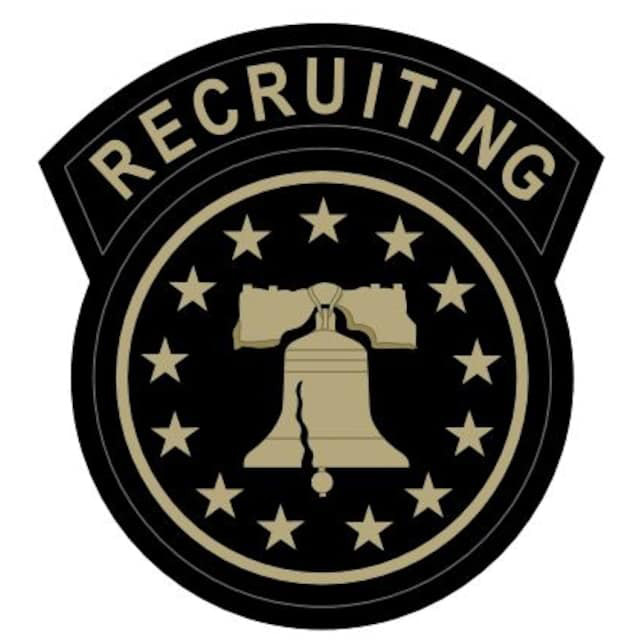 I completed the army Recruiter school in 1979 and was assigned to the recruiting office in Monterey, California. After eight months, I left recruiting duty and became a service school instructor at the Motor Transport Operators Course (MTOC) at Fort Leonard Wood, Missouri.
At Fort Leonard Wood, I became the course development NCO and participated in the 64C Course Development project at Fort Eustis, Virginia, for three months before being promoted to Sergeant First Class, E-7 in 1981; I then became a module chief in the 5-ton module.
My next assignment was to the 37th Transportation Group's 106th Transportation Battalion and the 78th Transportation Company at Azbill Barracks in Russelsheim, Germany, beginning in January 1982. I became a platoon sergeant and took a battalion detachment on a sister unit celebration in Belgium. Then I became the battalion liaison NCO at Rhein-Main AB and later the Offenbach mail handling facility. Next, I became the battalion night operations sergeant until I again received orders to Fort Carson, Colorado.
I reported to the 4th Infantry Division in January 1985 and was assigned to Headquarters, 1st Battalion, 77th Armor, as the support platoon sergeant. Over the next 18 months, we deployed to the Pinon Canyon Training Center at Trinidad, Colorado, the National Training Center at Fort Irwin, California, and the Yakima Firing Center in Washington. I transferred back to the 43rd Support Group's 68th Transportation Battalion and the 360th Transportation Company as Platoon Sergeant first. In 1987, I took a convoy of engineer supplies to the Black Hills of South Dakota. Later I became the truck master of the unit before receiving orders to Japan.
I reported to the United States Army, Japan, at Camp Zama in January 1989. I became the truck master of the Yokohama Army Transportation Motor Pool for the next two years at the North Dock in Yokohama, Japan. I deployed as part of the North Wind 89 exercise in Hokkaido, Japan, and the Yama Sakura 90 exercise in Sendai, Japan. I completed the Senior Professional Development Leadership Class in 1990, where I was the class First Sergeant.
As I was processing for retirement in October 1990, Operation Desert Shield began, and I proceeded to Fort Carson, Colorado, where I completed my out processing and retired after 22 years.
If you participated in any military operations, including combat, humanitarian and peacekeeping operations, please describe those which made a lasting impact on you and, if life-changing, in what way?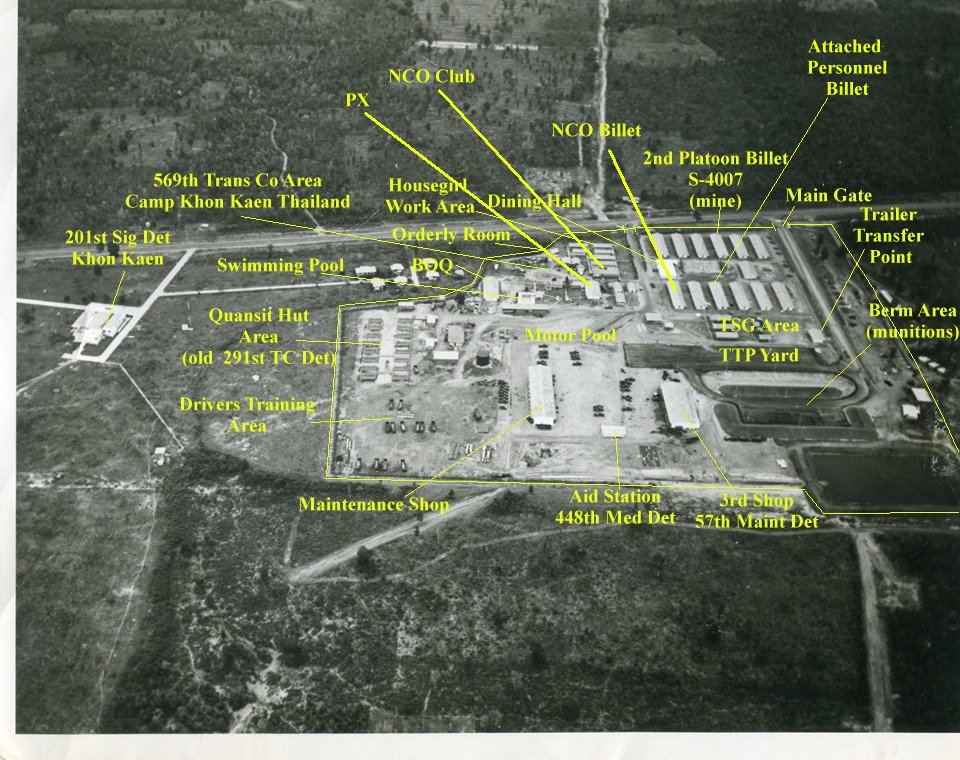 At the beginning of the Vietnam War, the major command formed out of Okinawa was called the United States Military Assistance Command Vietnam-Thailand. It then separated into USMACV in Saigon and USMACTHAI in Bangkok in 1962.
(Check out the USARSUPTHAI ASSOCIATION website for more detailed information.)
Not much has been written about Thailand Veterans of the Vietnam War, and that's a whole different story. In 1961 the uprising in neighboring Laos brought US troops into northeastern Thailand from various locations throughout the Pacific region by President Kennedy in the 1962 SEATO Exercise Air Cobra. As hostilities began to subside, the Royal Thai government requested US support to build a Bangkok By-Pass Road from Chachoengsao to Kabin Buri. Elements of Joint Task Force 116 from the 9th Logistical Command (B) in Okinawa and under the newly formed United States Army Support, Thailand also in Okinawa began construction in May 1962.
The goal was to demonstrate that the US was not an occupation force but there to protect, if necessary, while building infrastructure (highways, roads, camps, bases to connect the Kingdom of Thailand, and as a trade-off to help the prosecution of the air war in Vietnam. It took many moving parts to make things happen while being restrained from having actual "combat" troops in Thailand (other than aircrews).
I have authored some eBooks that cover Transportation, Engineer & Special Forces activities in Thailand to shed light on how it all came together. They are compiled from official documents and first-hand accounts of those who were there.
1. My first eBook was published on 12-28-2017. United States Military Transport Operations in Thailand. It is available ($2) from Smashwords.
2. My fourth eBook was published on 12-29-2017. US Army Engineers in Thailand 1962 – 1971. It is available ($2) from Smashwords.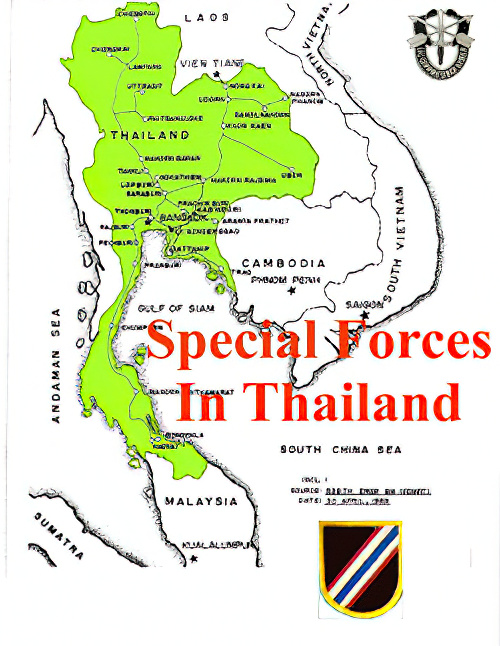 3. My fifth eBook was published on 12-29-2017. United States Army Special Forces in Thailand. It is available ($2) from Smashwords.
1. My first assignment with the 569th Transportation Company at Camp Khon Kaen, Thailand, was where I was introduced to Project 972 (known as the McNamara Line of Defense), where we hauled sensors to the Air Force so they could be deployed along the Ho Chi Minh Trail. At the time, we were told to monitor the cargo using a device in the cab of our trucks that was connected through wires to the individual sensors. At the time, these were classified cargo and the primary reason the Kingdom of Thailand allowed units of the 519th Transportation Battalion to be permitted on Thai soil.
2. Shortly after arriving in Germany, the Marine Barracks bombing occurred, and our unit supported the improvised cold storage facilities to accommodate receiving and processing human remains.
3. While stationed at Fort Carson the second time, our unit was alerted for deployment to a classified location. Our equipment was prepared for rail loading, and personnel readied for what was a precursor to the Panama Invasion that happened a year later.
I am reminded that proper training and preparation are better than simply reacting to incidents in each instance.
Did you encounter any situation during your military service when you believed there was a possibility you might not survive? If so, please describe what happened and what was the outcome.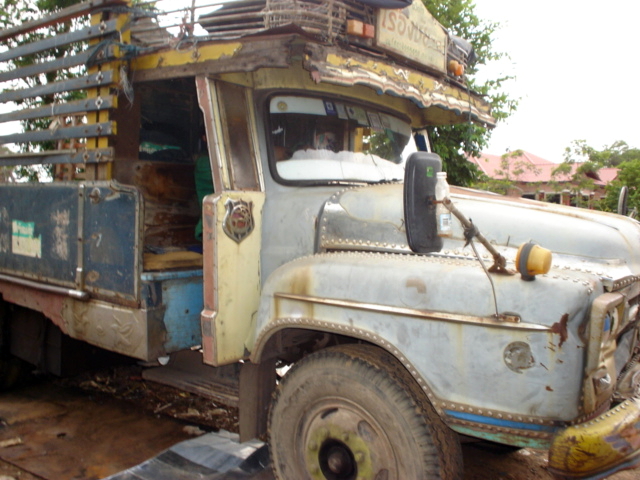 While traveling on leave in Thailand in 1973, I caught a ride on a Thai truck (ETO) from Sattahip headed north toward Korat, Thailand. We stopped at a roadside cafe in the mountains for lunch. The driver was in a hurry and asked another driver in his company to take me with him after eating. A short time later, we headed out, and a few kilometers up the road came upon this horrendous accident, a head-on collision of two trucks; one was the driver I had been riding with. There were no survivors, and both vehicles were a total loss. I've thought many times over the years that Thailand can be a very dangerous place to drive.
Of all your duty stations or assignments, which one do you have fondest memories of and why? Which was your least favorite?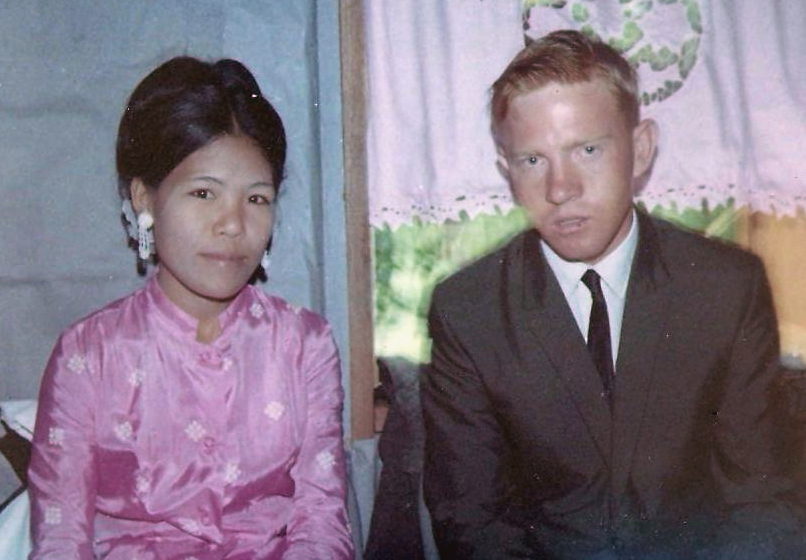 My fondest memories: Camp Khon Kaen, Thailand, 569th Transportation Company 2-68 – 2/70, where I met and married my wife, Montian Luckjant. We live in Colorado Springs, Colorado, with our two daughters, four grandkids, and three great-grandkids (all within a 2-mile radius).
My least favorite memory: is Azbill Barracks; I literally walked blindly into a racial firestorm for which I was unprepared. I placed my trust in a failed chain of command. Still, instead of getting support, my authority was undercut. I feel that my career advancement became severely curtailed as I fought for my personal and professional sanity for three years. I still don't know how or why that was allowed to exist.
From your entire military service, describe any memories you still reflect back on to this day.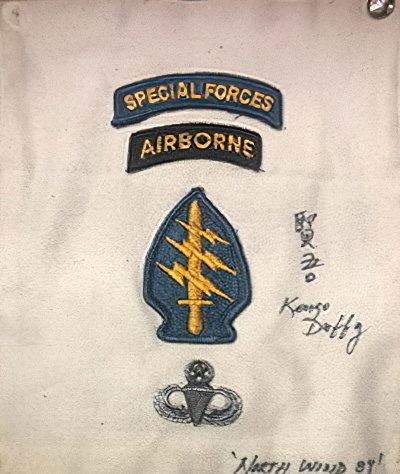 My final overseas tour was to the United States Army, Japan (USARJ), the 17th Area Support Group, Camp Zama, Japan, with duty as the Truckmaster of the Yokohama Transportation Motor Pool at the North Dock in Yokohama, Japan (89 – 90).
During Operation North Wind 89, I transported an SF team to the rifle range over a snow-covered tank trail. As we bounced down the trail, the captain asked how long I had been in Japan, and I told him two weeks, and all talking and joking stopped. He asked where I had been before Japan. When I said Fort Carson, everything returned to normal, and we made it to the range. Later, Sergeant Kengo Duffy presented me with patch wings and signed it. I still cherish it today.
I was responsible for civilian drivers, TMP vehicle support, and vehicle maintenance at the Yokohama Army Motor Pool at the North Dock facility. On one occasion, I met with visiting VIPs from the Pentagon, addressing their concerns about why the military taxi driver would not talk to them the entire trip from Narita Airport to the Yokohama Naval Housing area and left their luggage on the curb as he drove away. I had to explain that their driver did not speak English, nor was English required to become a military driver. No more concerns.
What professional achievements are you most proud of from your military career?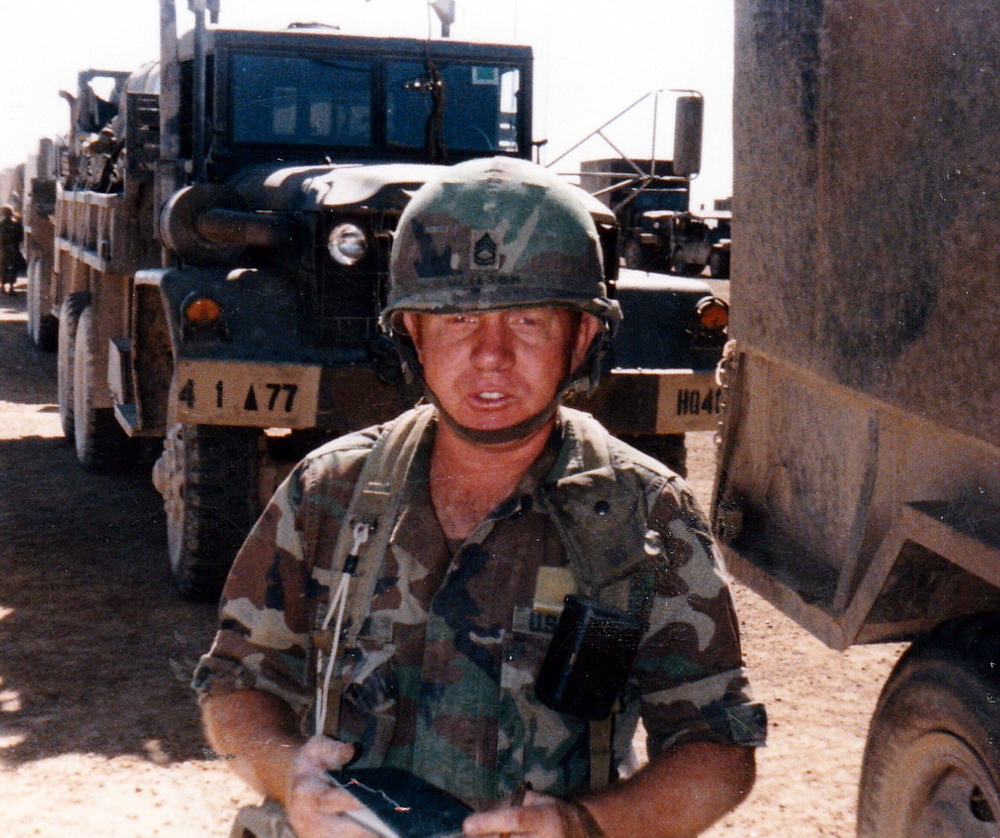 I'm proud of being promoted to Sergeant First Class, E-7, in only 11 years. As a platoon sergeant, I spent took good care of my soldiers. Of that, I'm very proud.
Because I was deemed essential, I could not pursue regular educational studies; it took almost my entire career to complete my 2-year Associate's Degree. I gained confidence and went on to pursue and receive my 4-year Bachelor's Degree after retiring from active duty.
Of all the medals, awards, formal presentations and qualification badges you received, or other memorabilia, which one is the most meaningful to you and why?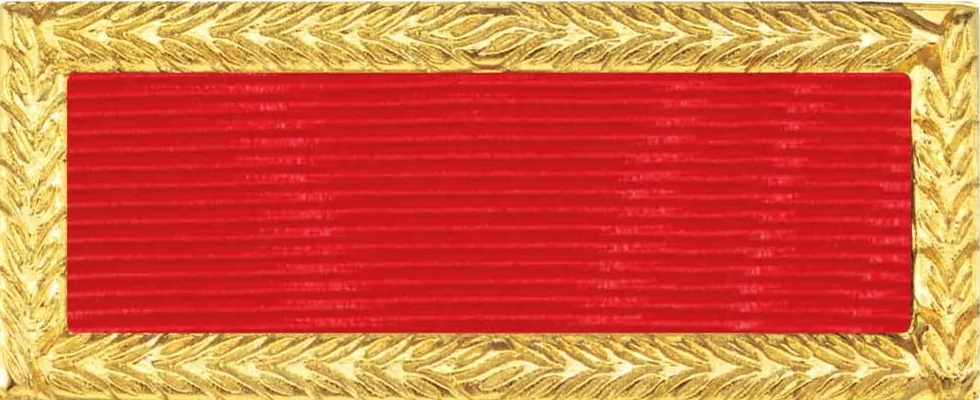 The Meritorious Unit Commendation was awarded to the 519th Transportation Battalion for exceptionally meritorious performance of duty in support of the United States Army and the United States Air Force missions in Thailand from 16 December 1966 to 31 December 1969 (USARPAC GO 308 dated 14 July 1970).
I received a copy of this order around Christmas 1970 from a sergeant en route from Thailand to his next duty assignment.
Later, when I created a website dedicated to former members of the 519th Transportation Battalion, I posted a copy of this award on the website.
One day I received an email from someone at the Department of the Army concerning the award. That email resulted in the delayed issue of DAGO 29 dated 31 December 2001, officially awarding the Meritorious Unit Commendation to the 519th Transportation Battalion and its assigned units for exceptionally meritorious performance of duty in support of the United States Army and the United States Air Force missions in Thailand from 16 December 1966 to 31 December 1969. The original order appeared to have never reached the Department of the Army. Both as a member of this unit hauling various types of military cargo from 27 February 68 – 31 July 70 and playing a part in getting the official recognition of the Army, I am incredibly proud to have done my part.
Which individual(s) from your time in the military stand out as having the most positive impact on you and why?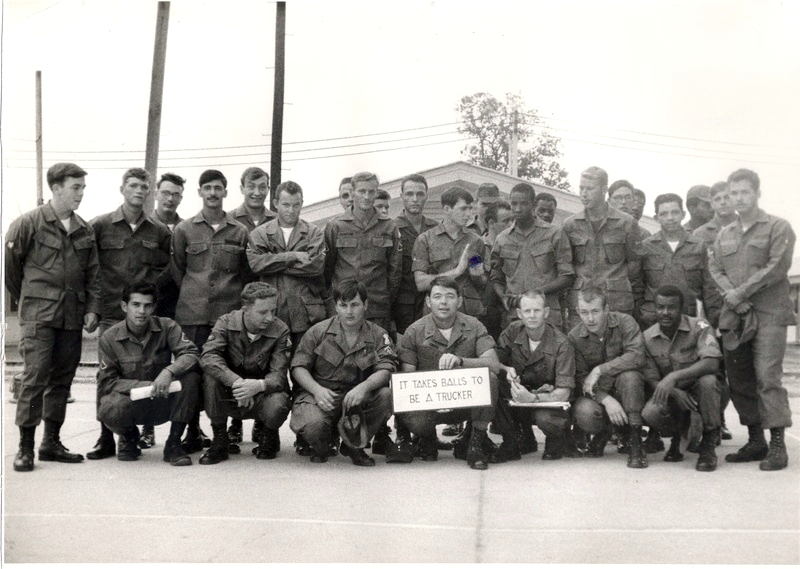 Without hesitation, then 1LT Steven J. Koons, TC, was the Second Platoon Leader, 569th Transportation Company, at Camp Khon Kaen, Thailand 69 – 70, and such a positive influence on me. He was the kind of officer who led by example, and those who served under him would follow him anywhere without question. LT Koons retired as a Colonel in the Transportation Corp and then became a Department of the Army civilian, the SES of Logistics, during Operation Desert Storm through Operation Iraqi Freedom. In 2010 Colonel Koons (Ret) was inducted into the Transportation Corps Hall of Fame.
List the names of old friends you served with, at which locations, and recount what you remember most about them. Indicate those you are already in touch with and those you would like to make contact with.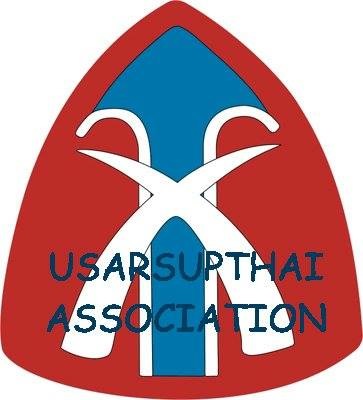 There are so many, like Galen Slatter, Bo Aaron, Steve Koons, John Ricker, Thoy Muncey, Tongparn Allard, Sam McGlothlin & Ede Doescher, just to name a few from the 569th TC Camp Khon Kaen 1968-1969.
Gary Helberg, 1/77 AR @ Fort Carson, CO 85-86
Those who've joined the USARSUPTHAI ASSOCIATION and made contact in person, telephonically, or via social media.
Can you recount a particular incident from your service, which may or may not have been funny at the time, but still makes you laugh?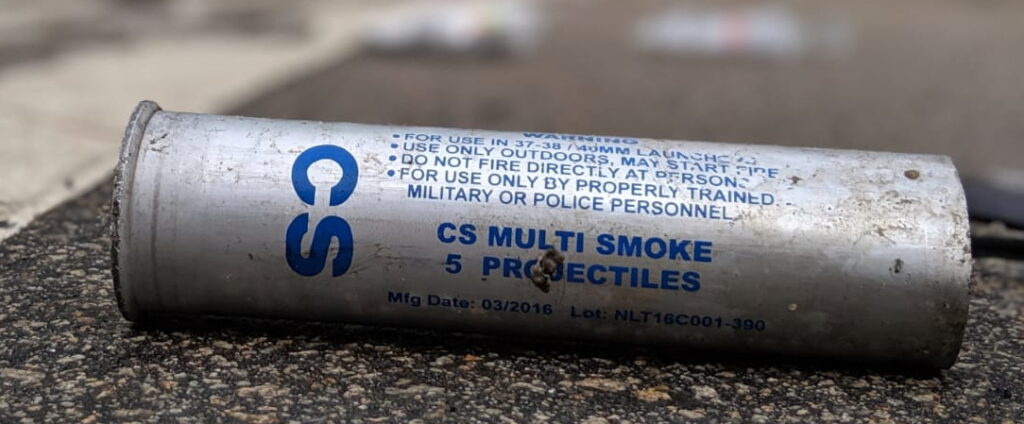 During 1973 – 1974 while assigned to the Support Platoon of 3rd Bn, 60th Infantry at Fort Lewis, Washington, I found myself walking the perimeter one night, checking the guard posts and foxholes. As we were on a Field Training Exercise, we posted guards 2 per foxhole, allowing one to sleep and one to remain awake on guard duty. As I approached one particular foxhole with nobody visible outside. I opened the flap of the pup tent near the foxhole, and there were two bodies inside, sleeping in their sleeping bags. I stood nearby, pulled the pin on a CS canister, pitched it towards the tent and the foxhole, and then waited in the dark for a response. The hissing of the canister woke one of the men who crawled out of the tent TOWARDS the noise before getting into the downwind side of it and getting a full breath of CS gas. He began trying to get out of his sleeping bag and almost knocked over the tent waking the other man, and they both ran off into the darkness, coughing and coughing. I couldn't stop laughing, nor could the Maintenance Sergeant I had with me.
What profession did you follow after your military service and what are you doing now? if you are currently serving, what is your present occupational specialty?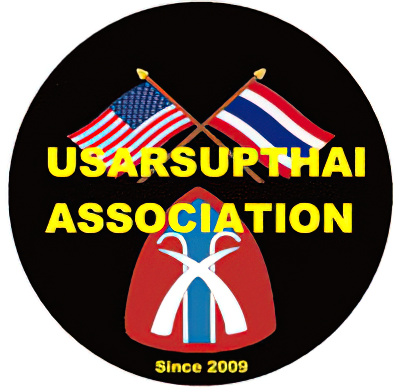 After retirement, I worked for a government contractor in the motor pool at Peterson AFB in Colorado Springs, Colorado, for 1 1/2 years.
I managed to finish my Associate Degree in 1991.
I began developing web pages in 1996 and have created several online veterans' websites, bringing veterans together to stimulate the healing process after the Vietnam War.
I later got my Bachelor's Degree in Information Systems Programming and Internet Development in 1999.
Today I'm 100% disabled and fully retired. I operate a home-based word-of-mouth computer repair business where I diagnose and repair computers. I maintain several FB groups and an email list server and help with website maintenance.
I am a military historian maintaining information on military units stationed in Thailand during the Vietnam War while operating websites, Facebook groups, and an email list for personnel to engage and reflect on their service and gather necessary info on their herbicide claims with the VA. We're hopeful that the passage of the PACT ACT will make it easier to get medical assistance and compensation for exposure to herbicides while stationed in Thailand during the Vietnam War era.
What military associations are you a member of, if any? what specific benefits do you derive from your memberships?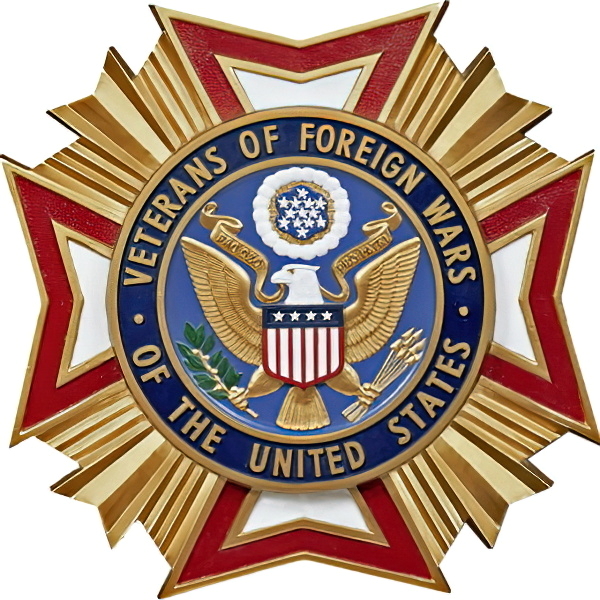 I have been a life member of the Veterans of Foreign Wars of the United States, Post 10249 at Udorn, Thailand, since 1999.
I have been a continual member of the American Legion, Post 209, in Colorado Springs, CO, since 2018
I have been a life member of the Disabled American Veterans, Post 26, in Colorado Springs, CO, since 2014.
In what ways has serving in the military influenced the way you have approached your life and your career? What do you miss most about your time in the service?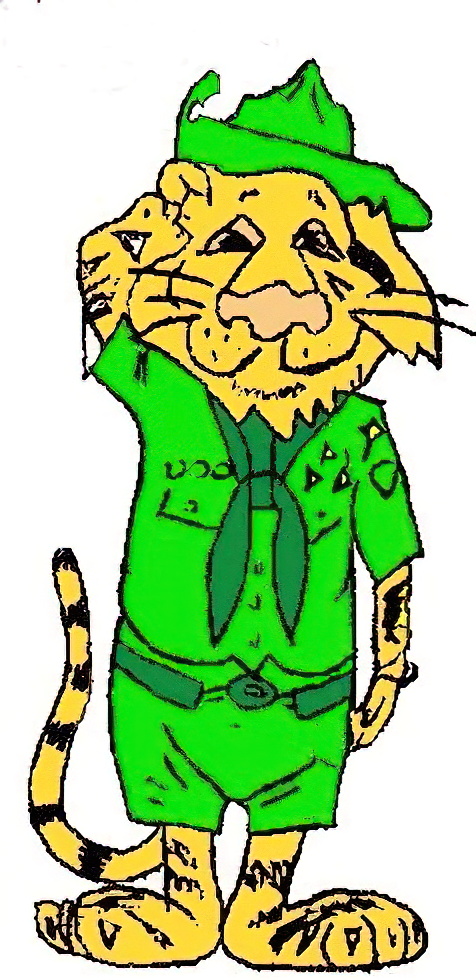 The military has taught me to follow my dreams.
I can do anything I set my mind to. Nothing is too difficult.
It has taught me that there is a bigger picture in life, and I'm NOT the center of the universe.
As I continue to travel around the world, I meet lots of fun-loving and interesting people in places I never knew existed before.
I've learned that with hard work and patience, we can all get along.
Based on your own experiences, what advice would you give to those who have recently joined the Army?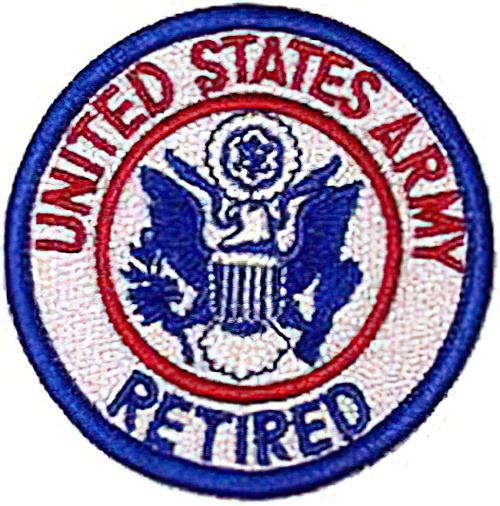 Learn about yourself, your job, and your mission.
Never take things for granted.
Watch out for your buddies.
Leaders, take care of your soldiers. Place their needs ahead of yourself.
Bring them ALL home safely.
In what ways has togetherweserved.com helped you remember your military service and the friends you served with.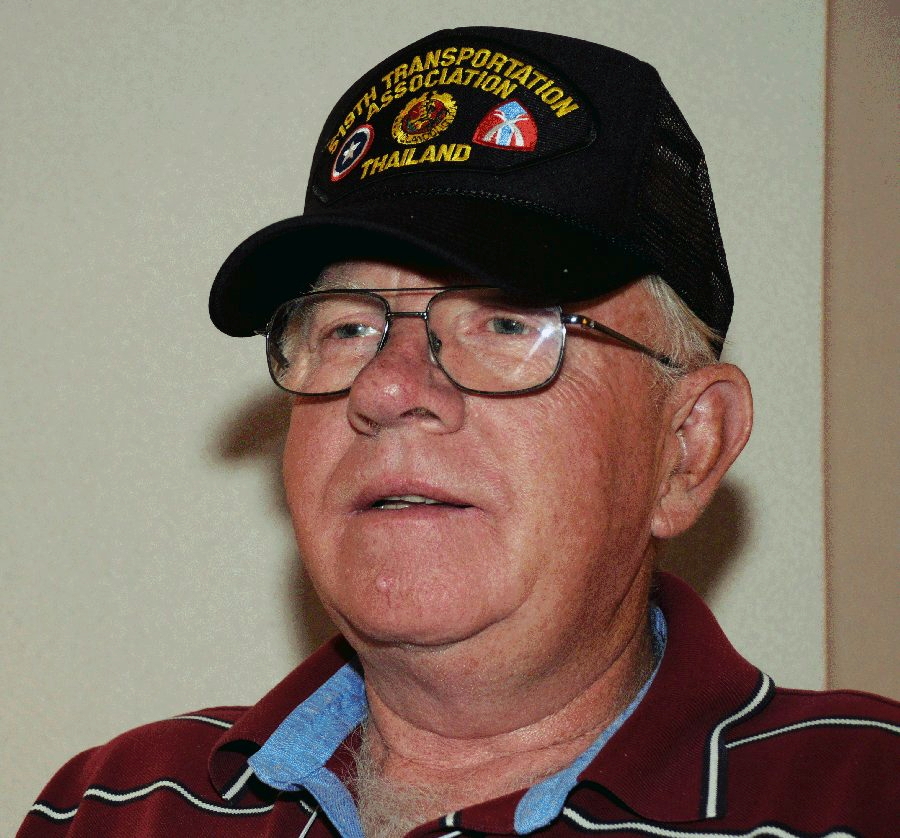 ATWS has helped me locate friends I had lost contact with long ago.
It's also helped me share my military service with others who've "been there, done that" and do it professionally.
I'm a strong supporter of the ATWS website and recommend others join us in celebrating the service of our veterans.
Remember to tell YOUR story!
PRESERVE YOUR OWN SERVICE MEMORIES!
Boot Camp, Units, Combat Operations
Join Togetherweserved.com to Create a Legacy of Your Service
U.S. Marine Corps, U.S. Navy, U.S. Air Force, U.S. Army, U.S. Coast Guard