PRESERVING A MILITARY LEGACY FOR FUTURE GENERATIONS
The following Reflections represents ETC James Fort, Jr. legacy of his military service from 1972 to 1992. If you are a Veteran, consider preserving a record of your own military service, including your memories and photographs, on Togetherweserved.com (TWS), the leading archive of living military history. The following Service Reflections is an easy-to-complete self-interview, located on your TWS Military Service Page, which enables you to remember key people and events from your military service and the impact they made on your life. Start recording your own Military Memories HERE.
Please describe who or what influenced your decision to join the Coast Guard.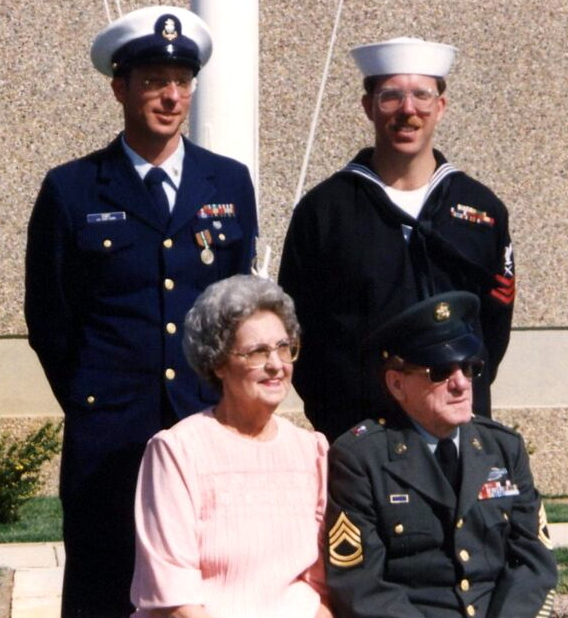 My dad was the major influence on my joining the Coast Guard. He was part of a forward Army recon unit that was captured at the Battle of the Bulge after expanding all their ammunition. His unit was awarded a Presidential Unit Citation, and he earned a Bronze Star for his actions there. My dad also fought in the Korean war earning awards for his actions there.
The Army was going to send him off to Vietnam when that conflict started, and he opted to retire with twenty-three years of service at that time. My dad thought that Vietnam was a war run by politicians instead of Generals and convinced me that the Coast Guard was the best service to go into. Of course, neither of us knew at the time that there were more Coasties killed (percentage-wise) in WWII and the Vietnam war than any other service.
Whether you were in the service for several years or as a career, please describe the direction or path you took. What was your reason for leaving?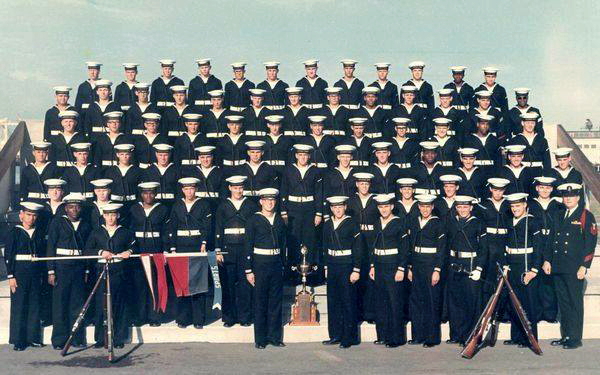 I was in the Coast Guard for twenty years.
I qualified for any Coast Guard Class A school at the end of Boot Camp. I wanted to go into aviation (Aviation Structural Mechanic or Aviation Electronic Technician) but was told that I did not qualify for any aviation field because I wore glasses. Since I could not get to the school, I wanted I asked to go to a River Tender in Arkansas where I could spend four years having a good time in familiar territory. I was sent to the Coast Guard Second District Office in St Louis, MO, for reassignment within the Second District as a Seamen.
When I reported to the Second District Office, the Master Chief Yeoman that talked to me asked why I was not going to a Class A school because my scores were good enough to qualify for anything I wanted. I explained what happened with the aviation thing, and he asked if I had ever considered going to ET School. I said that I had considered it, and he said, "Good, that's where I'm sending you." The next morning I was on a plane bound for NYC where I would spend the next year or so going to Electronic Technician A School and Navigational Track School, which covered air and ground search RADAR, SONAR, IFF, and LORAN receiving equipment.
NYC definitely changed my life from country bumpkin to world-savvy in one year.
If you participated in any military operations, including combat, humanitarian and peacekeeping operations, please describe those which made a lasting impact on you and, if life-changing, in what way?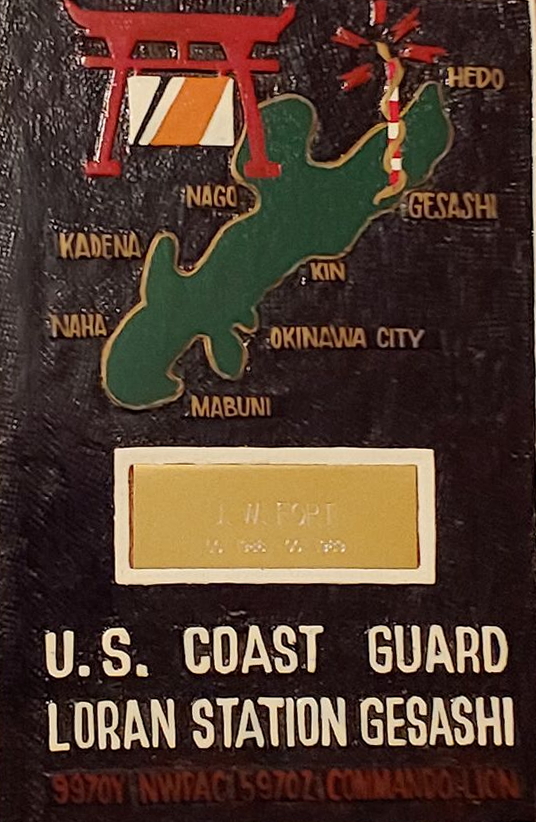 During my twenty years in the Coast Guard, I never participated in any military operations. The last twelve years of my working life as a civilian contractor, yes. Even so, every Coast Guard unit I served at made a life-changing, lasting impact on me, especially the OMEGA and LORAN stations I served at. I knew that what I was doing was keeping people from harm's way and saving lives even though I was not jumping from a helicopter to do so.
Did you encounter any situation during your military service when you believed there was a possibility you might not survive? If so, please describe what happened and what was the outcome.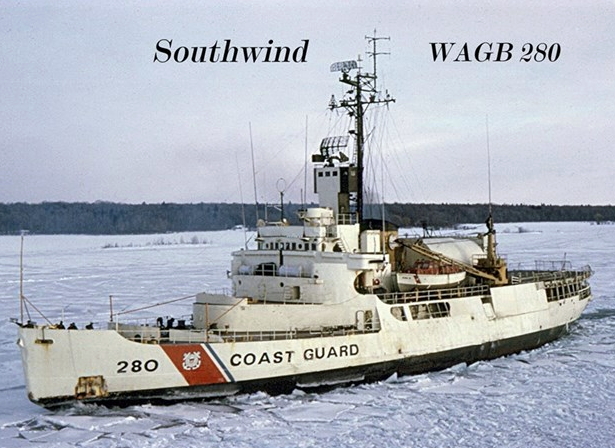 When I finished Navigational Track School, I asked for anything warm on my dream sheet. I was assigned to the USCGC Southwind out of Milwaukee, WI. While working in the ice in the Mackinaw Straits during the dead of winter breaking tracks for ore ships, a fire broke out in one of the boiler rooms (old ship). My General Quarters billet was Upper RADAR, where I sat listening to what was going on with the fire situation on the sound powdered phones. Things were not good.
The fire prevented the Damage Control crew from shutting down the boiler, and there was talk of the possibility that the boiler could blow, resulting in the ship's sinking. I was thinking at the time that if the boiler was to blow and we had to abandon the ship, there was nowhere to go. We were sitting in a massive ice field where we had broken a track to the point where we were. The ice immediately around the ship was broken into pieces ranging from three to eight feet and no open water, justice.
The temperature was about twenty below, and the wind was blowing about thirty knots across the ice, collecting ice crystals and turning the great outdoors into a very cold sandblaster. Even if you could get the lifeboats down before the ship went down, there was nowhere to go. Jumping off the side of the ship would be certain suicide because the broken ice would roll, putting you in the water below. Fortunately… The damage control party got the fire under control, and we went back to breaking the ice.
Of all your duty stations or assignments, which one do you have fondest memories of and why? Which was your least favorite?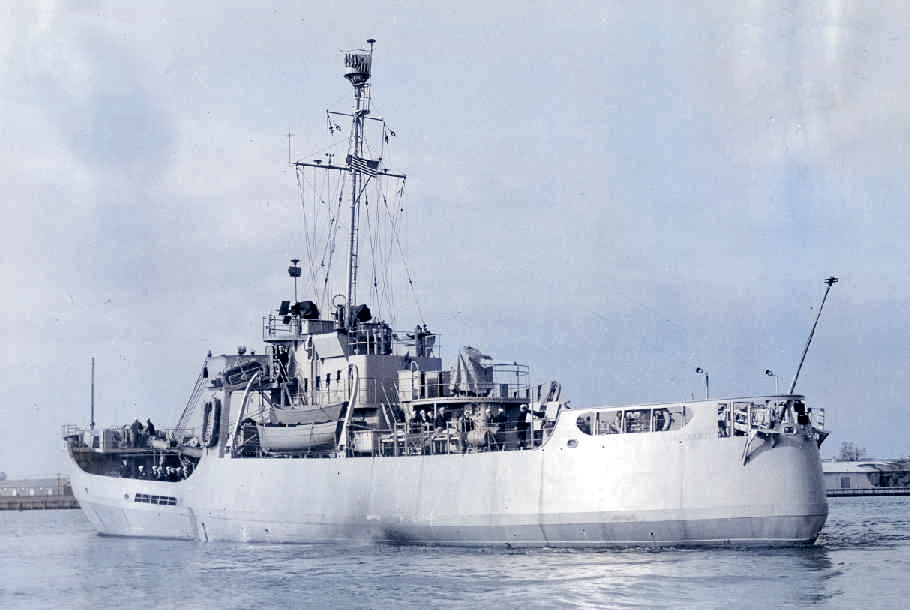 Every one of my duty stations holds a special place in my heart, but the one that stands out the most is the OMEGA Station in LaMoure, ND. I traveled around my entire life. My brother was born in Germany, and I was born in Japan. When I got to North Dakota, I knew I was home. I fit into place with the lifestyle and people. I liked it so much I cut my tour short at the OMEGA Station in Hawaii to go back to LaMoure for a second tour.
I guess the worst duty station, which looking back, was really not so horrible, would be the USCGC Mesquite. The Mesquite was a buoy tender homeported in Sturgeon Bay, WI. The Mesquite worked buoys in the spring, summer, and fall and broke ice all winter. I was the only ET onboard, the radioman underway working ice, underway Quartermaster of the watch (four on, eight off), and stood Quarterdeck watches in port on my duty every third day. I didn't get much sleep, and it caused problems at the time. I had times when my temper got the best of me.
From your entire military service, describe any memories you still reflect back on to this day.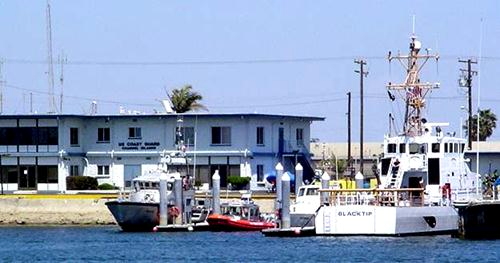 As I get older, I reflect back more and more. I will start at the beginning and work my way forward.
I think back about the time I spent at Governors Island in NYC going to electronic and track school in 1973. I had a great time in the city. My roommate, Bill Danneman, and I had ten-speed bicycles, that along with the subway system served as our main transportation. I visited all the museums and parks, and once a month or so on the weekends, we would journey up through Harlem, cross the George Washington bridge and see how far north we could make it before having to return for classes on Monday morning. I got involved with a group of guys who played guitar and bought myself a Sunburst tobacco brown Gibson Les Paul.
The next memories were from the USCGC Southwind in Milwaukee, WI. I remember playing guitar with musicians in the helo hanger and visiting every bar possible at every freezing cold port we pulled into.
The next stop on memory lane is the USCGC Mesquite in Sturgeon Bay, WI. The Mesquite ran aground in 1989 and was decommissioned and sunk in place in January of 1990. Thankfully that was well after my time onboard. I did have some good times there. I learned some winter sports such as snowmobiles, cross country skiing, downhill skiing, and ice fishing. I also fished the canal between Lake Michigan and Green Bay during the Salmon run. I bought a 1970 Supper Bee and started getting into hotrod vehicles. I married my first wife there.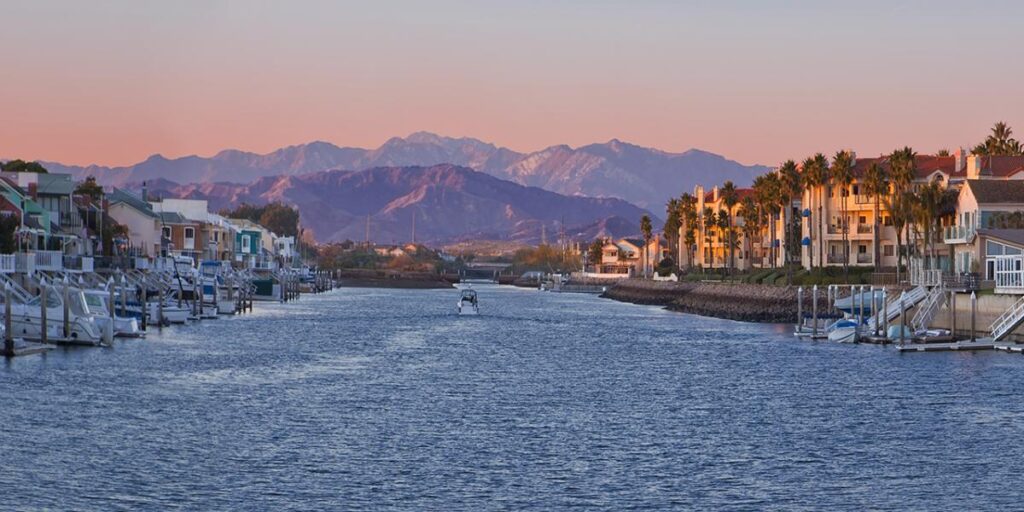 The next stop – USCG Station Channel Islands, Oxnard, CA. I look back on servicing the various boats, communication centers, and radio beacons throughout a large service area there and realize what a great time in my life that was. I regularly serviced a radio beacon on Anacapa Island National Park.
What a beautiful place. I had radio beacons in Ventura and Santa Barbara that were also beautiful locations. My daughter and oldest son were born there, which really made life special there.
OMEGA Station LaMoure, ND. My favorite place. Great hunting, fishing, camping, and all-around clean, healthy living. I really got into winter activities like snowmobiles and cross country skiing. Summers were filled with farming, fishing, camping, and a month of intensive annual maintenance at the OMEGA Station. My second son was born during this tour. The greatest people in the world live in ND.
LORSTA St Paul Island, AK. My first one-year restricted duty tour (no dependents). Quite a desolate place but beautiful in its own way. I made friends with an Aleut family in the town of St Paul, and they let me use one of their permits to kill a Caribou. The work there was pretty intense, but we always found ways to have fun. I watched the annual fur seal harvest. Making the daily trips from the main buildings to the transmitter building at the base of the tower with the snowcat made life interesting and sometimes very challenging.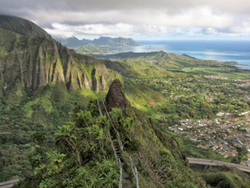 OMEGA Station Kaneohe, HI. Hawaii was truly the perfect weather of anywhere that I have been. The OMEGA Station was located in a valley using the top of each side of the valleys as anchors for the valley span antenna system. Walking through the jungle at the floor of the valley, you could easily imagine being in Jurassic Park, and there was a staircase going up one side of the valley to the antenna anchor at the top called the stairway to Heaven. I spent a month at LORSTA Kure Island. What a great month. Beautiful place to snorkel.
OMEGA Station LaMoure, ND (2nd round). On this tour in ND, I ended up getting horses (ended up with 10 total). We camped with the horses in MN, ND (including the Badlands), MT, and SD. We were part of the Horse Club in LaMoure, and there were great family events all summer and fall. I got into endurance racing, 25 and 50-mile cross country races. I got into farming quite a bit and had my own IH Swather.
LORSTA Gesashi, Okinawa, Japan. My second one-year restricted tour of duty. What a great culture! I really enjoyed cruising around the island and stopping in the small towns. A lot of the locals spoke English and were very friendly.
USCG Group St Petersburg, FL. I was only at Group St Petersburg for less than a year, but it was another great place. I met my second wife there. There was no shortage of things to do in St Petersburg, with a great downtown and beaches.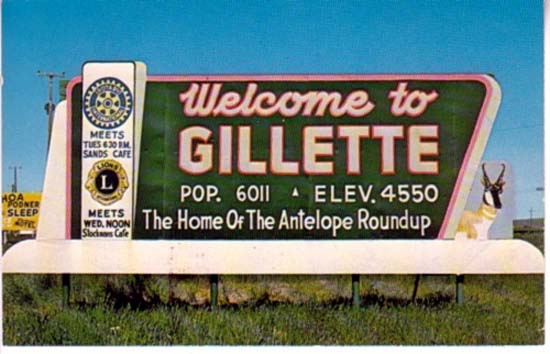 LORSTA Gillette, WY. I cut my tour short in St Petersburg to accept an assignment to a pre-commissioning detail and subsequent command of a new LORAN station being built in Gillette, WY. I really enjoyed my tour in WY. The people of Gillette, especially the American Legion people, were fantastic! Saw and did a lot, including Devils Tower, Mount Rushmore, Yellowstone, Grand Tetons, Deadwood, Sturgis, The Badlands, to name a few. I retired from the Coast Guard from this duty station.
What professional achievements are you most proud of from your military career?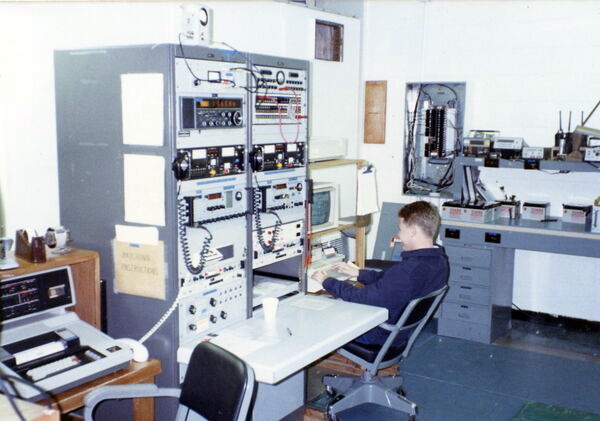 I guess being the Officer in Charge of LORSTA Gillette, WY, would be the crowning achievement of my Coast Guard career. I also think that writing the training program for the AN/FRT-88 OMEGA transmitter for an international audience was a good achievement, as was redesigning, having couplings machined, and installing those couplings into the AN/FRQ-18 OMEGA tuning system.
Of all the medals, awards, formal presentations and qualification badges you received, or other memorabilia, which one is the most meaningful to you and why?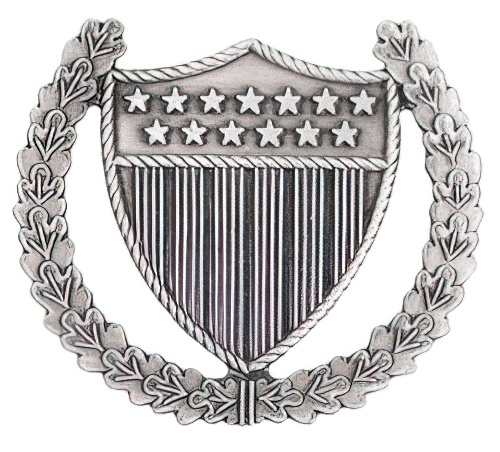 I think my Officer in Charge badge meant the most to me. It was an honor to be chosen for command as a Chief.
Which individual(s) from your time in the military stand out as having the most positive impact on you and why?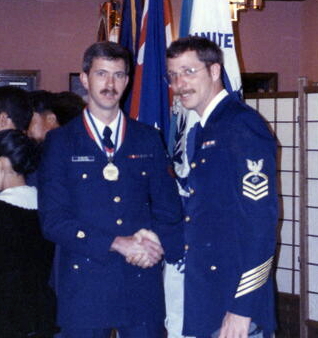 I guess the person that stands out the most would have to be Commander Chuck Teaney (Teaneysan). His knowledge of LORAN was phenomenal, and his devotion to his job was unparalleled. A great role model.
List the names of old friends you served with, at which locations, and recount what you remember most about them. Indicate those you are already in touch with and those you would like to make contact with.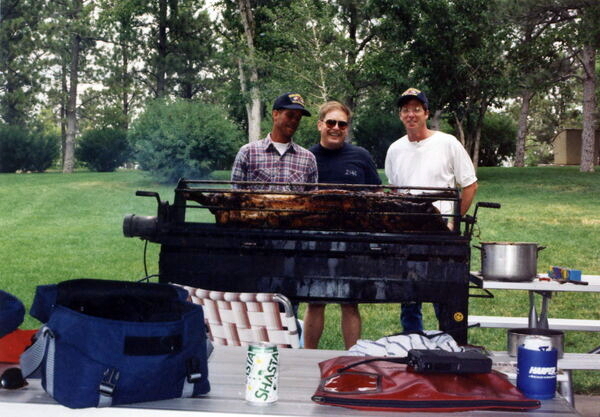 SK3 Don Connelly – OMEGA Station LaMoure, ND – We go fishing together at least once a year.
ET2 Mark Blanchard – LORSTA Gesashi, Japan – I haven't seen him since Gesashi. I would like to get in touch.
ET3 Gary Fritz – OMEGA Station LaMoure, ND – I haven't seen him since LaMoure. I would like to get in touch.
MK1 Charlie Chase – LORSTA Gillette, WY – I haven't seen him since Gillette. I would like to get in touch.
What profession did you follow after your military service and what are you doing now? if you are currently serving, what is your present occupational specialty?

I stayed in electronics. Before I retired from the Coast Guard, I flew to Denver, took the test, and passed the FCC General Radiotelephone License. This set me up to work on commercial transmitting equipment. I got a job with the Florida Highway Patrol as a radio engineer. I was with them for ten years.
While working at FHP, I started a computer business on the side. I got my Network + and A+ certifications during that time, which sent me in another direction.
In 2003 I quit the Highway Patrol and went to work as a contractor for General Dynamics at Central Command (CENTCOM) Intelligence section in the Computer shop. I started working part-time for General Dynamics a year before my TS/SCI clearance was processed. After several years working at CENTCOM and five trips to the Middle East, I did a year of working for Special Operations Central Command (SOCCEN). The last five years that I worked, I was at Marine Corps Central Command, J2 as their JWICS System Administrator. Marines Rock!
What military associations are you a member of, if any? What specific benefits do you derive from your memberships?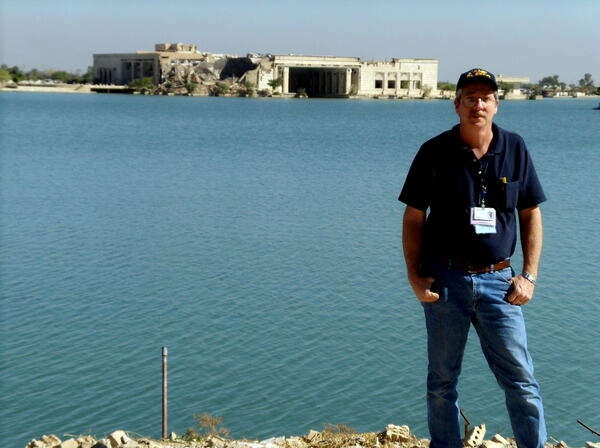 In what ways has serving in the military influenced the way you have approached your life and your career? What do you miss most about your time in the service?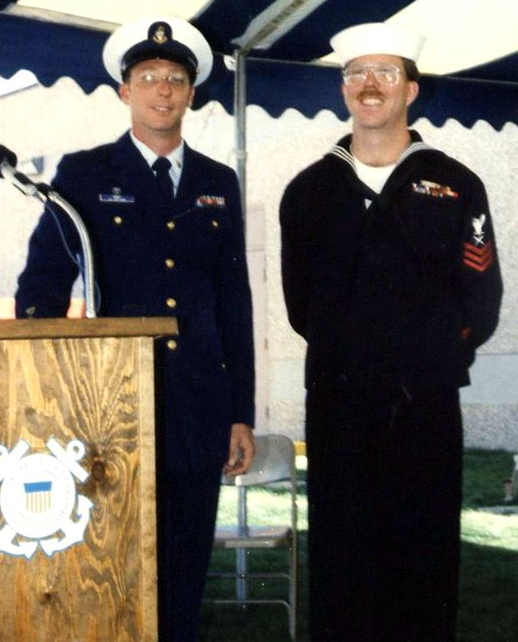 That Master Chief Yeoman in St Louis had no idea how he influenced my life. Learning electronics and being in the Coast Guard has taught me how to think fast, never panic and be confident that you can fix anything. I miss the close friendships and the pride of accomplishment.
Based on your own experiences, what advice would you give to those who have recently joined the Coast Guard?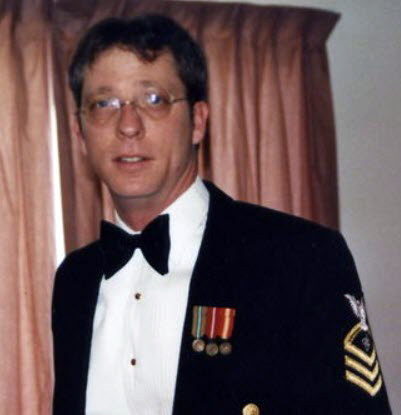 Stick with it! My first four years were a bit rocky, but I ended up better than OK.
In what ways has togetherweserved.com helped you remember your military service and the friends you served with.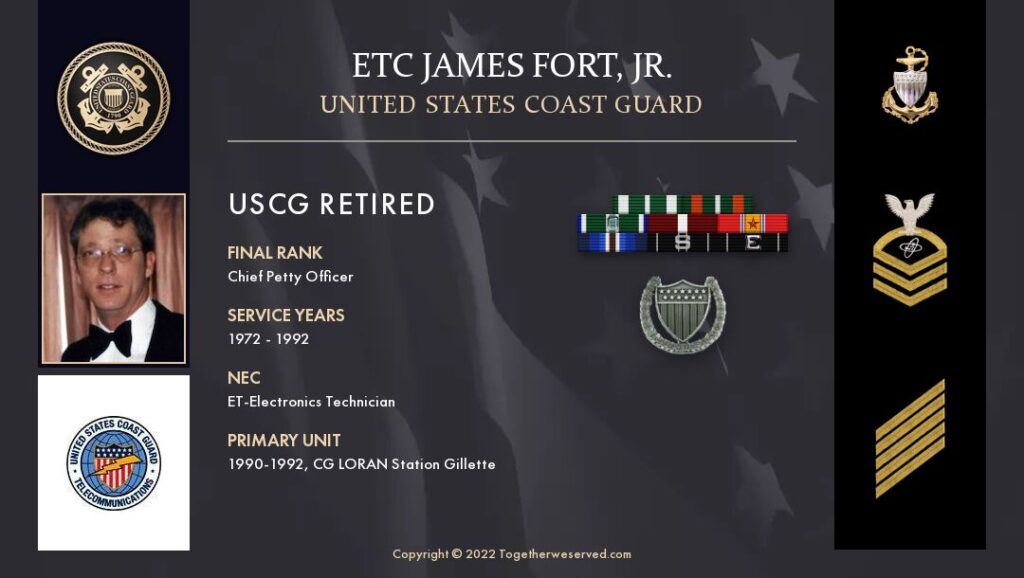 You prompted me to write all this… and to remember.
PRESERVE YOUR OWN SERVICE MEMORIES!
Boot Camp, Units, Combat Operations
Join Togetherweserved.com to Create a Legacy of Your Service
U.S. Marine Corps, U.S. Navy, U.S. Air Force, U.S. Army, U.S. Coast Guard