The 21st of October 1944 saw the first city inside Nazi Germany to fall to the Allies. U.S. troops captured Aachen, the historical capital of Charlemagne, in 19 days of fighting. The Wehrmacht took a beating at Aachen, losing two divisions and taking irreplaceable losses from eight more. The Americans also had a corridor into the Ruhr Basin, the Third Reich's industrial nerve center. Among the Americans who captured Aachen was Lt. Robert E. Brown (Bobbie Evan Brown), a longtime Army veteran who first enlisted in 1918. The Army knew him officially as Bobbie Brown because he'd signed his name that way when joining at age 15. When the United States entered World War II, he was a unit First Sergeant, but as a talented athlete and leader, he was ready to go. He had no idea he would become a one-man bunker buster.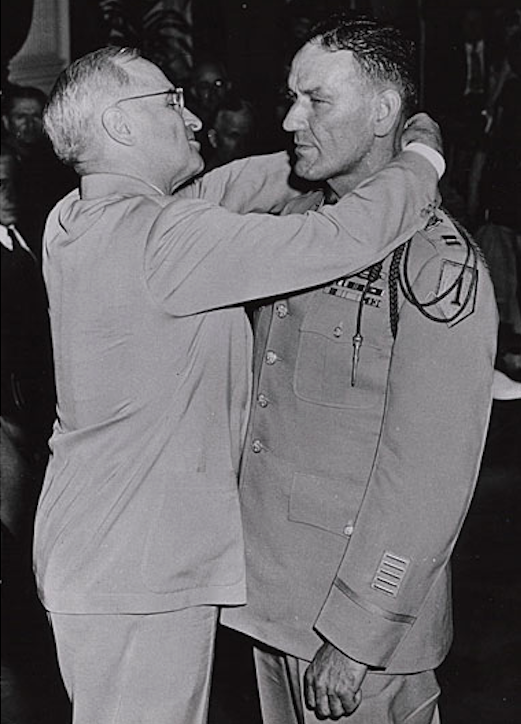 Bobbie Evan Brown Became Company Commander
Brown had fought in North Africa with Gen. George S. Patton's 2nd Armored Division, landed on Omaha Beach on D-Day, and fought his way into Germany. During the North African campaign, Brown received a battlefield commission, and he became company commander when his old commander was killed in France.
By the time the U.S. Army drove toward the Siegfried Line and into Germany, Brown had been in the Army for 26 years. He and his veteran riflemen were more than ready to bring the fight to the German heartland. It started with an attack on Crucifix Hill, near the German town of Haaren. 
Attack on Crucifix Hill Led by Brown
Crucifix Hill was littered with dozens of pillboxes and bunkers, for which Company C, 18th Infantry of the 1st Infantry Division, led by Brown, was responsible for taking out. After a morning attack from the air, the Germans fired an intense artillery barrage at the Americans. Bobbie Evan Brown knew he had to move his company forward over the hill before the artillery slaughtered his men.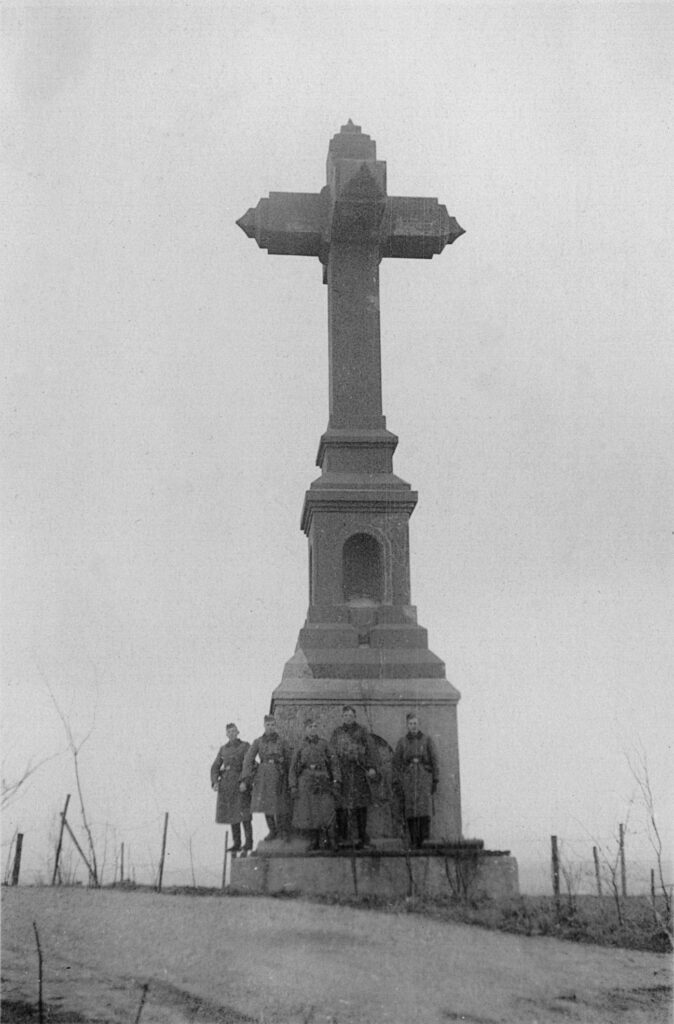 Brown and his company began the assault on Crucifix Hill through a graveyard at its base. 
When they immediately took heavy German machine gun fire, Brown called for flamethrowers, pole charges, and satchel charges. When the charges arrived, Brown's men laid down covering fire as their leader crawled toward the fortifications. 
---

---
He crawled through a hail of bullets and artillery shells as he made his way to the first pillbox with a pole charge. Seconds after running the pole through the pillbox window, it exploded. He crawled back to his unit, retrieved another pole charge, and led his men to the next position. Now, mortars and small arms fire joined the deadly storm on Company C. He ran forward and threw the charge into the enemy position.
With the second one destroyed, he could see a third one pinning down his company. He went back to get another explosive and advanced on the enemy pillbox that was pouring fire on him as he moved. He crawled through the hailstorm and finally tossed the explosive inside, silencing it for good.
On his way back, he was wounded by a mortar shell but refused to be evacuated. Brown and C Company began cleaning up the hill when he realized he had no idea what was beyond the hill. He went out alone to assess the situation and intentionally drew enemy fire so he could reconnoiter the enemy positions. He was wounded two more times for this effort. 
Not only did his company clear the enemy positions on the other side, but because of his recon of the far side of the hill, they were able to fight off a couple of counter-attacks. When Crucifix Hill was secured, the Allied ring around Aachen was complete. Brown then allowed himself to be treated for his wounds. 
Brown Received the Medal of Honor
The city fell to the Allies 13 days later. Brown was promoted to Captain and received the Medal of Honor from President Harry S. Truman in August of 1945. He was wounded 13 times in all during the war. He stayed in the Army for a total of 34 years, retiring in 1952. After his retirement, he became a janitor at the U.S. Military Academy at West Point.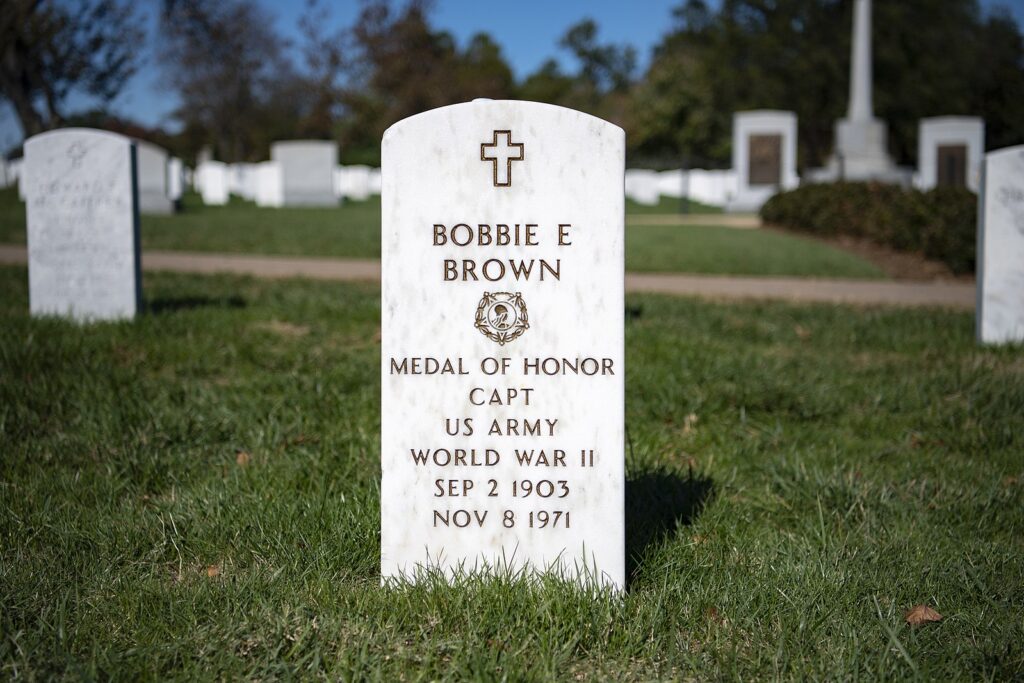 Sadly, his injuries, combined with the post-traumatic stress disorder of so much time spent in combat, forced Bobbie Evan Brown to take his own life in 1971. He was interred in Arlington National Cemetery.