PRESERVING A MILITARY LEGACY FOR FUTURE GENERATIONS
The following Reflections represents SP(Y)3C Margaret Lutz's legacy of his military service from 1944 to 1946. If you are a Veteran, consider preserving a record of your own military service, including your memories and photographs, on Togetherweserved.com (TWS), the leading archive of living military history. The following Service Reflections is an easy-to-complete self-interview, located on your TWS Military Service Page, which enables you to remember key people and events from your military service and the impact they made on your life.
Please describe who or what influenced your decision to join the Navy.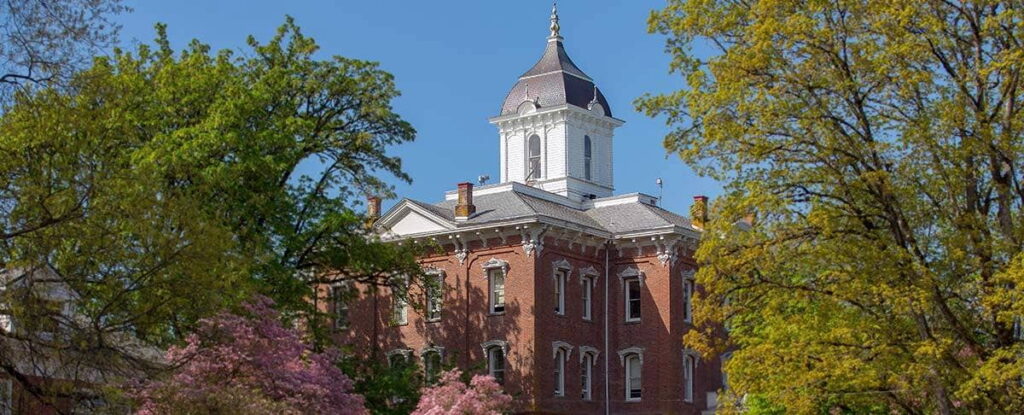 It was 1943, WWII was raging in the South Pacific. I was a senior sitting in the Chapel at Linfield College, heartbroken at watching fresh gold stars replace the white ones each day on the American Flag that draped the proscenium arch. Each gold star represented the death of one of my Class of '42 buddies who had sat in the Chapel with me less than a year before.
Whether you were in the service for several years or as a career, please describe the direction or path you took. What was your reason for leaving?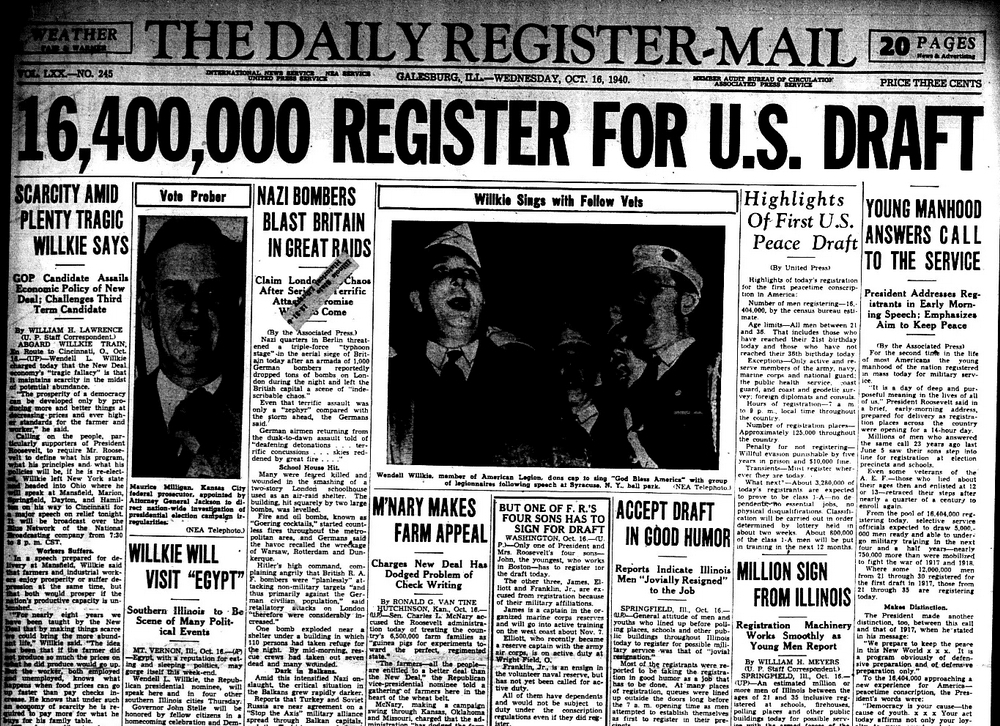 Graduating in May, I spent the next school year at Myrtle Point HS in southern Oregon as a language arts teacher. Increasingly, I felt myself a failure as a teacher of seniors because they were noticeably unresponsive to all my best efforts. Finally, some senior girls told me that the senior guys had checked out of learning because they saw their brothers, cousins, and even fathers being killed in the War, and they figured that would be their fate when drafted as soon as school was out.
Now I got it.
If you participated in any military operations, including combat, humanitarian and peacekeeping operations, please describe those which made a lasting impact on you and, if life-changing, in what way?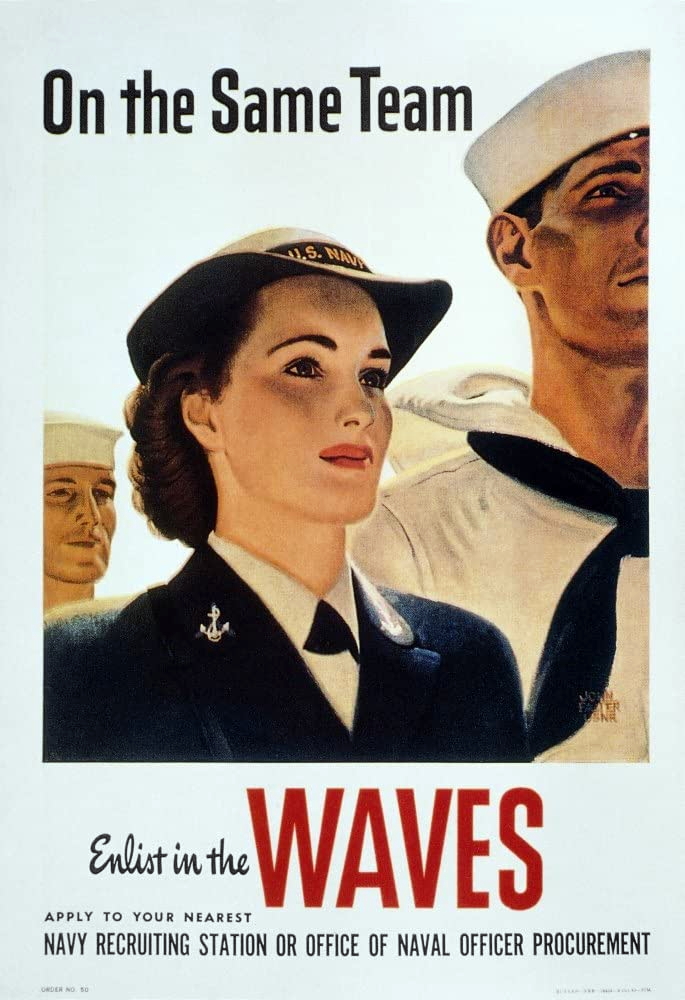 When the Navy recruiter came to town, I signed up. He assured me that my college degree plus a year of teaching would send me directly into Officer Training School in Maryland. However, at the Portland induction site on May 24, after I had passed all the wrong tests with flying colors, I found myself signed up for enlisted Boot Camp at Hunter College in New York City. Ugh. I was told I could return the next day and take all the officer tests, but the thought of another exhausting 12 hours canceled my reasoning. So I let things stand.
Of all your duty stations or assignments, which one do you have fondest memories of and why? Which was your least favorite?

The check-in at Klamath Falls, Oregon, on December 25, 1944, was at an air base at 4500 ft with all aircraft glued to the ground by six inches of unyielding ice. A month later, when an opening came up for NAS Astoria at the mouth of the Columbia River, I took it, unwittingly swapping ice for 'fog and total blackout after 'usk.'
From your entire military service, describe any memories you still reflect back on to this day.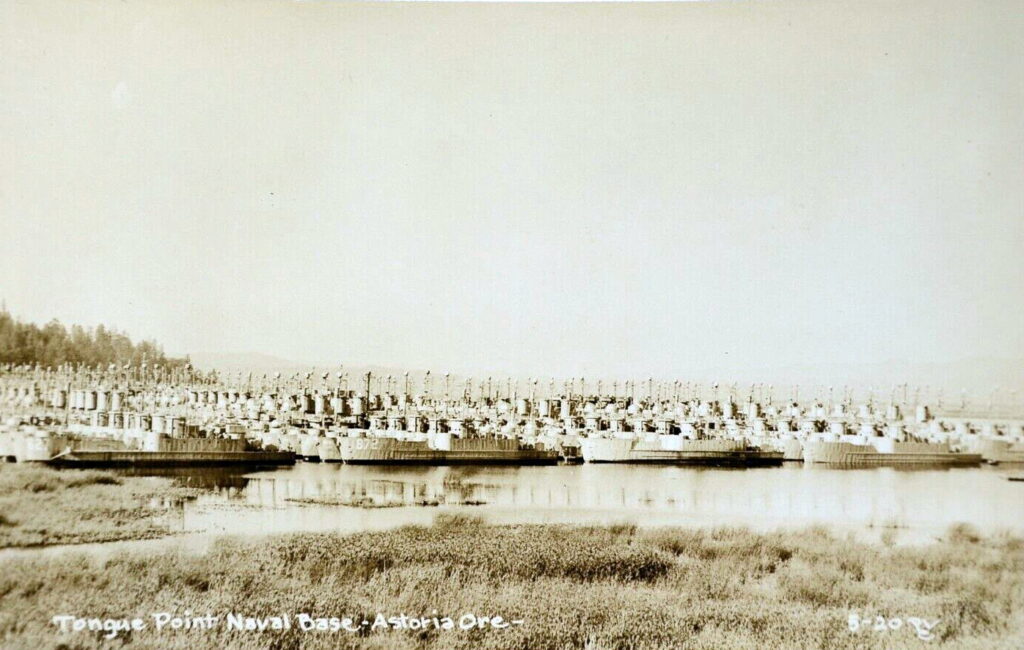 I am hoping for some possible contact from those way back years of mine in the WAVES, but I would not be surprised if all had gone on ahead; after all, I was only 24 years old then and am 100 and a half, so it's pretty lonely up here, lol.
I was never attached to NAS Tongue Point. That was where the only WAVE barracks were, so I lived there. But its dock was mothball storage for PBMs and PBYs that were being phased out of use. At the water end of Tongue, Point Street was also the barracks for the only Negros (proper term, then) who "were the "servicing" sailors for both TP and the NAS. But the Naval Air Station with the tower and three landing strips were across town. The gov't had taken over the Astoria county airport and had added one short emergency stop and "balloon" (blimp) anchor, which never got used, to my knowledge. I was attached to, as I reported, NAS Astoria for thirteen months, and that is my duty base of discharge.
Tongue Point as an air base when there were no landing strip, tower, line crew, CTOs, aircraft mechanics, or buildings for aircraft repair — nothing at Tongue Point but a bar, barracks for the Marine guards, and one for the WAVES, plus another for the Negro utility workers, and oh yes, beautiful brick dormitory complete with food service facility that housed officers only.
Off to the west of the Tongue Point Main Gate (actually, the ONLY gate — making us all live in a fire trap that all personnel could never crowd out through at the same time) was some crappy old cabin-type housing for married couples and families of enlisted personnel. They named it Dog Patch as it was rather crude and not even maintained by the Navy. Those couples had to pay rent, plus buy everything in the way of importing wishes. I wish we could talk with a vet who remembers that experience. I remember talking to a Marine guard who felt so sorry for a young couple living there that he helped them make the place liveable — out of his own pocket. Dog Patch was a shameful housing dump, but the only thing available for married couples, so it was full all the time.
Of all the medals, awards, formal presentations and qualification badges you received, or other memorabilia, which one is the most meaningful to you and why?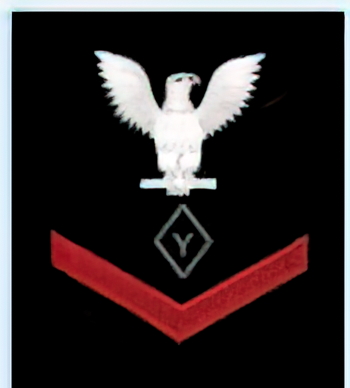 On the first day of Boot, I was appointed as Leader of Section 40, responsible 24/7 for the lives and security of myself and 39 other new recruits. Stumbling my way from one mistake to another, my leadership was soon interrupted by mononucleosis. I spent the final half of Boot in Brooklyn Naval Hospital. Luckily, my assignment to CTO School in Atlanta, Georgia, stood fast. Upon graduation from there, I emerged with FCC and FAA licenses and with a specialty that Navy OFFICERS COULD NOT HAVE. Thus, I was "now an" "elite" enlisted (our version).
Billets were chosen at graduation in class. At my turn, I grabbed Klamath Falls, Oregon, since no one else had a clue where KF was, and some Mid-Westerners were even confused the Pacific Ocean borders Oregon coast. The airport is now the Kingsley Field Air National Guard Base,
History of Klamath Falls, OR there.
Can you recount a particular incident from your service, which may or may not have been funny at the time, but still makes you laugh?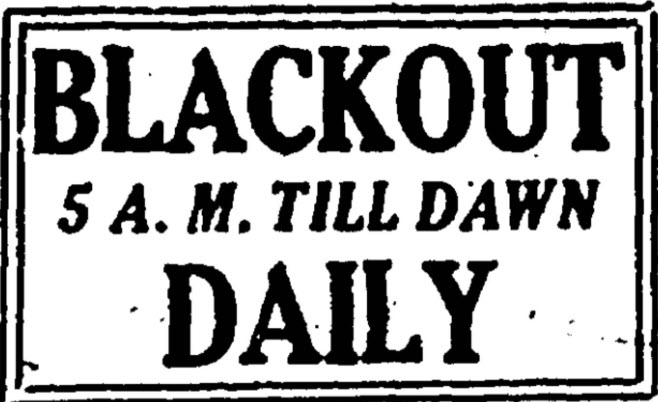 No, it wasn't a funny moment, but one I remember vividly.
It was there, at NAS Astoria, that my life-defining moment happened in 1946, on a moonless March midnight. In the Pacific Coastal Blackout, not even the lights of the tetrahedron one mile inland could be on. It was in inky blackness that I talked about a lost fighter pilot. With the duty officer standing outside on the catwalk, I talked the TBM Jig 13 (which was theoretically out of fuel a half hour earlier) down onto the runway. Two bounces of red wingtip running lights, then black? TBM was out of power–God was our co-pilot!
In what ways has serving in the military influenced the way you have approached your life and your career? What do you miss most about your time in the service?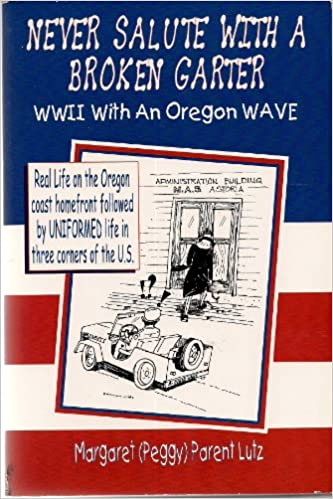 I'm enjoying the trip back in the time machine once again. I made this trip thoroughly in 2003 when I rifled through my Navy scrapbook for pictures and memorabilia and wrote/published my bio of the two years in uniform with the title of Never Salute With A Broken Garter.
I have sold around 800 on three runs and still have very few left. Most went to the Tillamook Air Museum to be sold as souvenirs; many went to Evergreen Air Museum (McMinnville) for their book store. I'm not doing any more runs because my daughters aren't interested in doing the marketing after I'm gone.
At least one always comes up in a bookstore somewhere, with a five rating and at a less-than-the-new price of $15 plus S&H. ….there are practically no female authors re WWII.
Based on your own experiences, what advice would you give to those who have recently joined the Navy?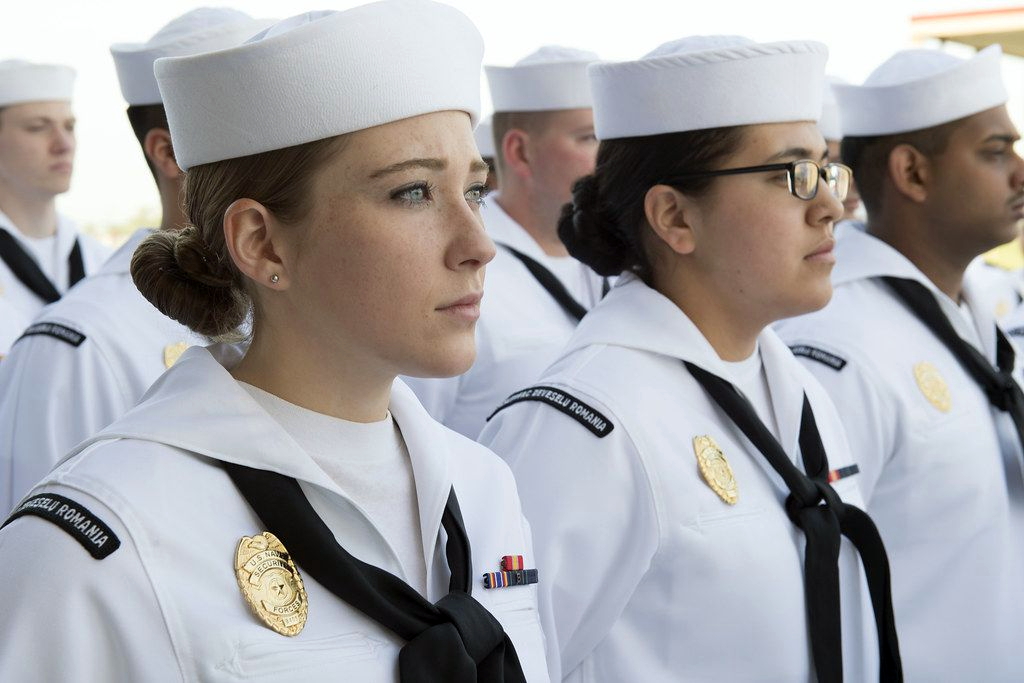 My advice to this eligible generation of young women who are female sailors is to always keep your mouth shut unless you absolutely know what you are talking about; never question or argue with orders, execute orders quickly and properly, behave above reproach, and finally, know your rights: KNOW HOW TO PROCESS TO THE COMMAND, a sexual assault by anyone in military uniform, any time, anywhere is wrong, while you are in the Navy.
In what ways has togetherweserved.com helped you remember your military service and the friends you served with.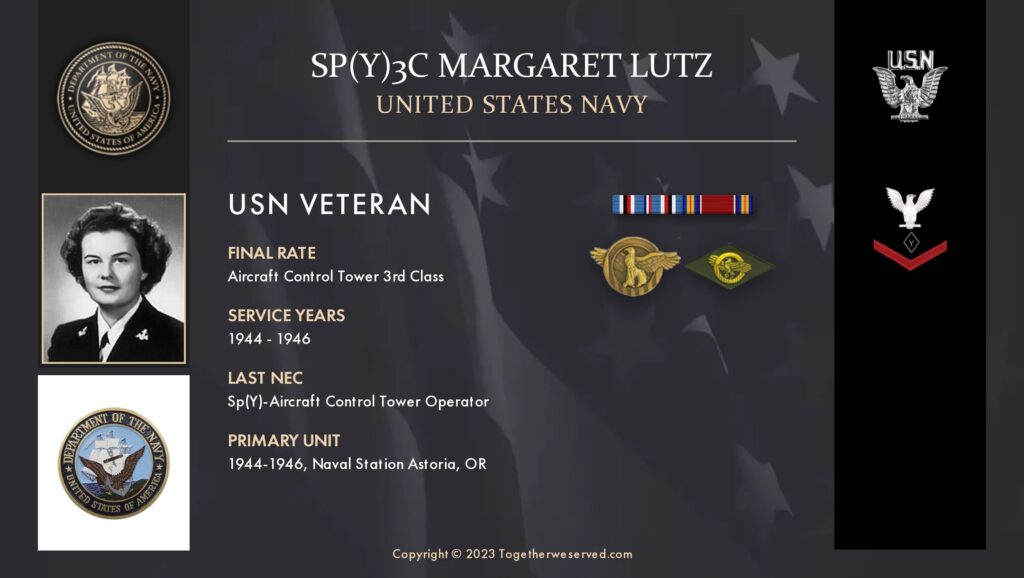 This has triggered my memory bank and allowed me to reflect on many wonderful experiences in the Navy.
PRESERVE YOUR OWN SERVICE MEMORIES!
Boot Camp, Units, Combat Operations
Join Togetherweserved.com to Create a Legacy of Your Service
U.S. Marine Corps, U.S. Navy, U.S. Air Force, U.S. Army, U.S. Coast Guard