Those who enlist in the United States Coast Guard must go through a Coast Guard training program in order to serve as a Coast Guardsman. The modern Coast Guard basic training program has been refined and improved upon to give Coast Guard recruits the best possible start in their military careers.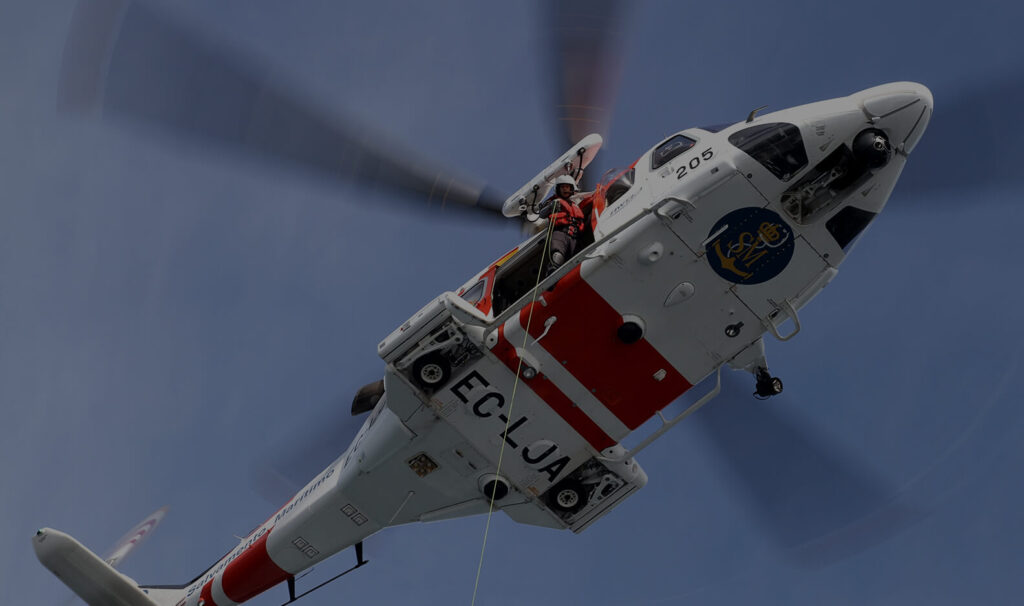 All You Need to Know About U.S. Coast Guard Boot Camp
The Coast Guard's training center is in Cape May, NJ. Over the eight weeks of their training, Coast Guard recruits will learn a wide range of skills.
Week One: After their arrival at Cape May, recruits are introduced to their Company Commanders and go through in-processing. They undergo dental and medical processing, get vaccinations, and receive a physical training (PT) test. Drills are introduced, and a class is taken on the Uniform Code of Military Justice. This is done so that recruits understand the military rules they are now bound by (and the consequences for not following them). Recruits are given a copy of The Helmsman, the manual they will study throughout boot camp.
Week Two: During this week, recruits adjust to their lives, undergo morning workouts, and swim assessments. Recruits meet their Company Mentors, current Coast Guardsmen who speak to a company in training about careers in the Coast Guard in greater detail.
Week Three: In week three, recruits will work on a drill, having grown accustomed to listening and obeying orders. Drills help recruits learn how to work as a team. This week, recruits also learn more about ships and essential nautical knowledge like knots, deck seamanship, and types and parts of a line.
Week Four: This week, taxes recruits mentally and physically. It includes a mid-term exam and another physical fitness test. Recruits also learn about the various enlisted careers, do career planning, and receive their assignments. They will also begin weapons training with the 9mm handgun.
Week Five: With over a month under their belts, recruits are more at home in boot camp. They receive dress uniforms this week and help the class ahead of them prepare for graduation.
Week Six: This week includes further firearms training, including safety and proper shooting protocol. Recruits undergo pugil stick battles, which teach them how to fight with rifles in safe, controlled environments and improve their confidence in their fighting abilities.
Week Seven: The week before their graduation ceremony, recruits must be prepared to enter the fleet and properly execute their jobs. They receive the orders and find out where they will be stationed. Recruits will take their final exam and undergo a final confidence course and PT test. If recruits fail on their first attempts, they are given one more chance. However, if they fail this, they must be reverted, dropping out of their current cohort and joining one less far along in training to try and prepare again. Recruits who pass start turning in their basic training gear and prepare themselves for graduation.
Week Eight: The final week. Recruits that have made it this far have satisfied their Company Commanders that they are worthy of becoming full Coast Guardsmen, capable of working hard and being effective team members. On Friday morning, recruits are officially inducted as United States Coast Guardsmen. Ribbons are awarded for achievements in seamanship, leadership, academic achievements, and other areas of training.
Surviving Coast Guard Boot Camp
To get through basic training, it helps to spend time working on your physical fitness before reaching Cape May. Male recruits must be able to do 29 pushups in a minute, 38 situps in a minute, a mile and a half in under 12:51, and tread water for five minutes, jump off a six-foot platform, and swim 100 meters. Female recruits have the same requirements for the swim circuit but only have to do 15 pushups and 32 situps in their minutes. Their 1.5 miles run time must be under 15:26.
It's important to remember that there are substantial restrictions on personal liberty while at boot camp. Recruits cannot smoke, have cell phones, wear contact lenses, or have over-the-counter medication to hand during basic training. Even prescription medication must be suspended while a military doctor determines its necessity. This includes birth control pills. Recruits wear what they're told, go to bed when told, wake up when told, eat when told, and even use the restroom when told. It can be a difficult adjustment process for some recruits. The Coast Guard basic training attrition rate is generally considered the highest in the Armed Forces, higher even than the Marine Corps. Its academic requirements are the most stringent.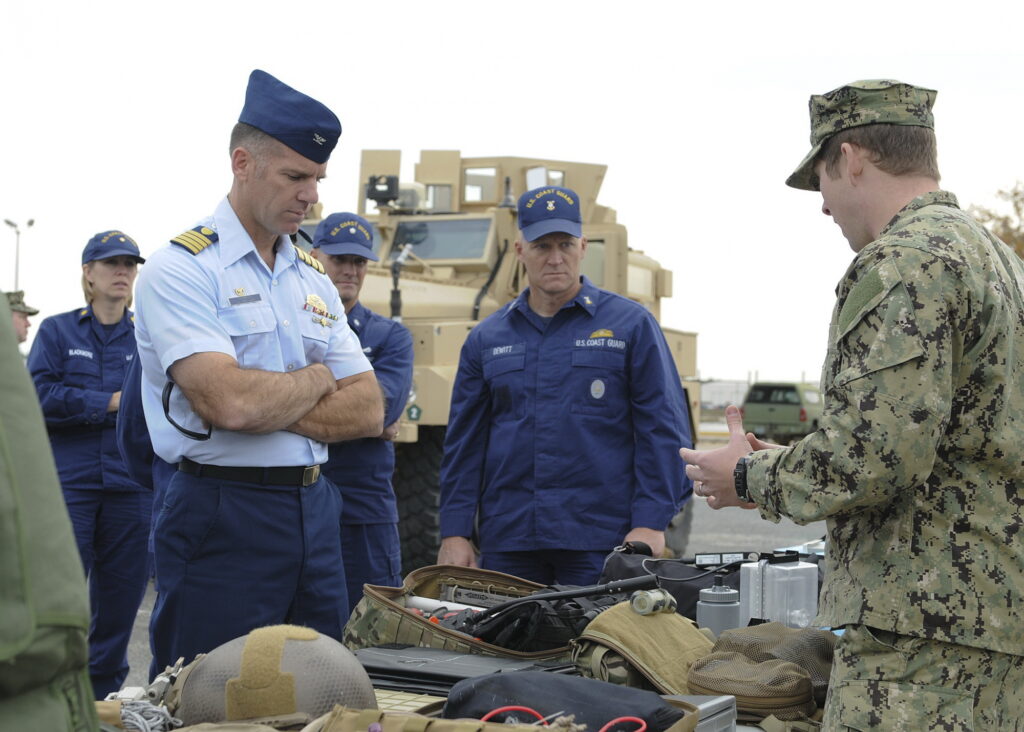 History of Coast Guard Training
In 1948, all east coast entry-level training was shifted to the Cape May Coast Guard base, which the force had taken over from the Navy in 1946. All recruit training functions were consolidated in Cape May in 1982. There are other training centers that recruits may proceed to if they are required to complete 'A' school before their first assignment.
Culinary Specialist
Health Service Technician
Information System Technician
Yeoman
Storekeeper
Operations Specialist
Electronics Technician
Training Center Yorktown is located in Yorktown, VA. It has belonged to the Coast Guard since 1957 and currently instructs apprentices in the following ratings:
Intelligence Specialist
Gunner's Mate
Electrician's Mate
Boatswain's Mate
Marine Science Technician
Machinery Technician
Damage Controlman
TRACEN Yorktown is also noteworthy as it offers international training to members of foreign Coast Guard forces, enhancing their military skills and advancing technical understanding in 15-week postings.
Recall Your Boot Camp with Together We Served
Together We Served offers Coast Guard veterans the ability to reconnect with their shipmates from boot camp or any other stage in their military career. Getting started is easy. Create a free account and fill out your service profile, detailing your unit assignments and boot camp along with associated dates. Our database will bring up other accounts belonging to veterans with details that overlap with yours. Every year we help countless veterans rekindle old friendships.
You can find more useful information about U.S. Army Basic Training , U.S. Marine Corps Basic Training (Boot Camp), U.S. Navy Basic Training (Boot Camp), U.S. Air Force Basic Military Training (BMT) on Together We Served Blog!