It's well-known that the late Hugh Hefner was the founder of one of history's most iconic global brands. He transformed the adult entertainment industry with his groundbreaking publication Playboy. Less widely reported, however, is his contribution to the war effort during World War II. Just seven years before he created Playboy magazine from his kitchen table, Hefner joined the Army, serving as an infantry clerk and drawing cartoons for various military newspapers.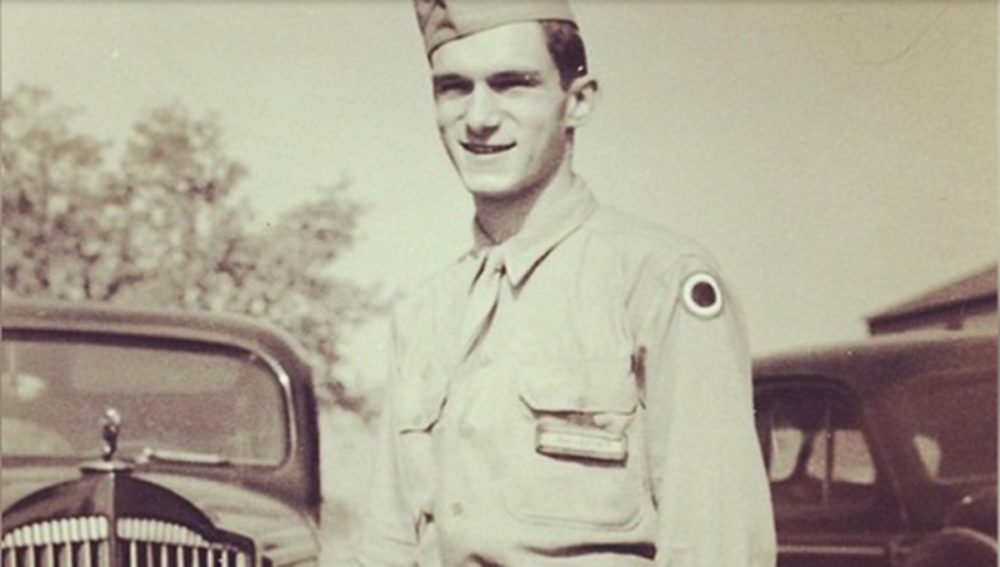 Hugh Hefner's Early Years
Hugh Marston Hefner, born on April 9, 1926, in Chicago, Illinois, was the eldest of two sons born to Grace and Glenn Hefner, who were strict Methodists. His mother was of Swedish ancestry, and his father was German and English. Through his father's line, Hefner was a descendant of Plymouth governor William Bradford. Hefner went to Sayre Elementary School and then to Steinmetz High School, where, reportedly, his IQ was 152 though his academic performance was generally modest. He developed an early interest in journalism and founded a school newspaper while in high school and also served as president of the student council where he championed student causes.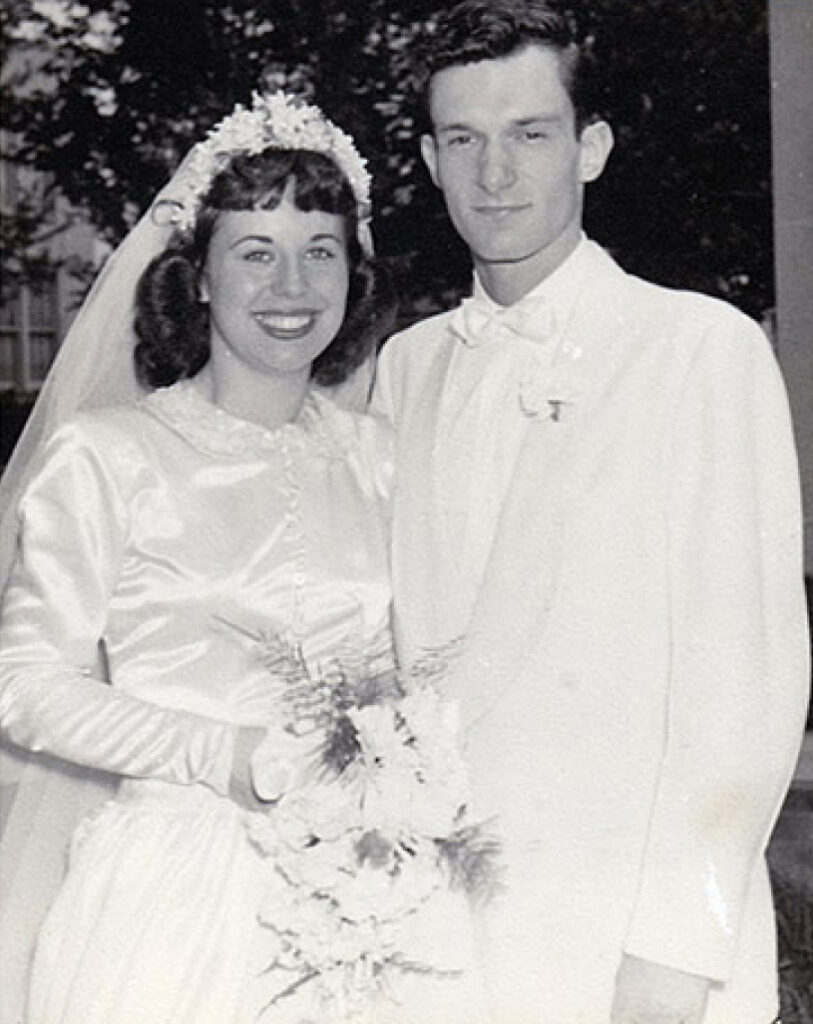 Hugh Hefner Joins The Army
Upon graduating from high school in 1944, Hefner enlisted in the Army as an infantry clerk. Although he enlisted during World War II, Hugh Hefner never saw action. During Basic Training he won a sharpshooter badge for firing the M1 and made it through "Killer College," in which troops went through maneuvers while throwing real grenades. Posted at Camp Adair in Salem, Oregon, and Camp Pickett in Virginia, Hefner contributed cartoons for Army newspapers such as Camp Pickett News. In 1946, Hefner was honorably discharged from the army and went on to attend art classes at the University of Illinois.
When asked about his service in the Army during World War II, Hefner shared his experience not so much during the service, but the post-war years that followed: "I came out like a lot of other fellas, believing that somehow we had, we had fought in a war, the last really moral war and that we would celebrate that in some form." He went on to share his disillusionment with the post-war years: "all we got was a lot of conformity, and conservatism … It was the time of the House on American Activities committee, the time of McCarthyism, and it had a big impact on me."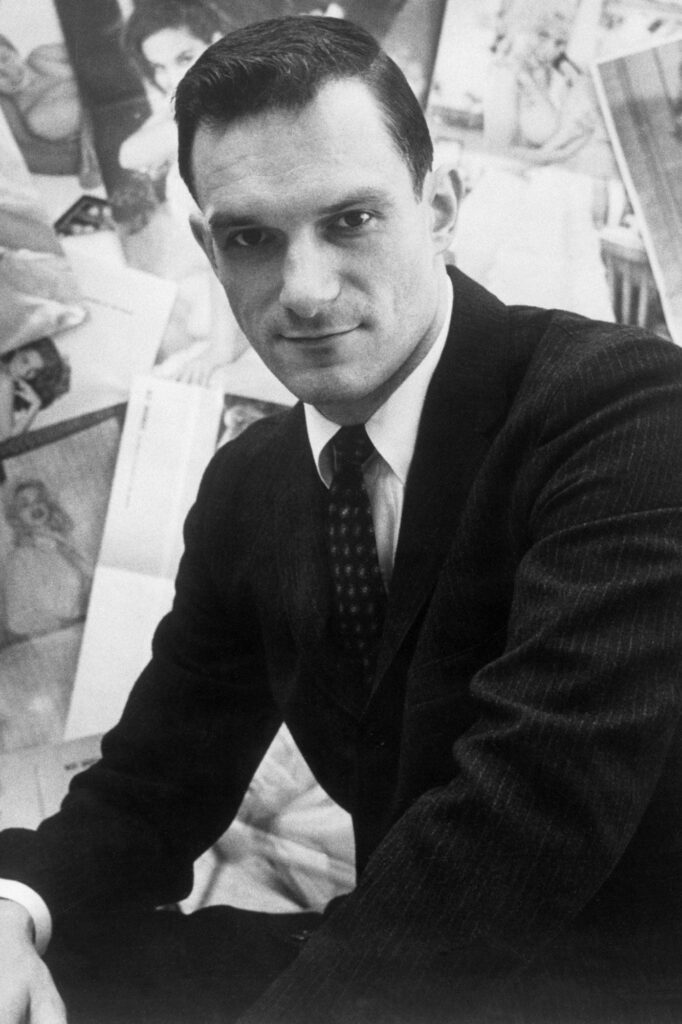 The Birth of Playboy
After his military service, Hefner studied at the Chicago Art Institute and University of Illinois at Urbana-Champaign. In addition to art and psychology, Hefner studied sociology, including Alfred Kinsey's sex research institute. In 1948 Hefner wrote a college paper on Kinsey's report on the American male. He got an "A" for his research, marked down to a B-plus for his conclusions. A Los Angeles Times article mentions that Hefner relished what he believed were the purgative effects Kinsey's work had on society. He identified the American lifestyle as packed to bursting with "hurtful and hypocritical" behavior.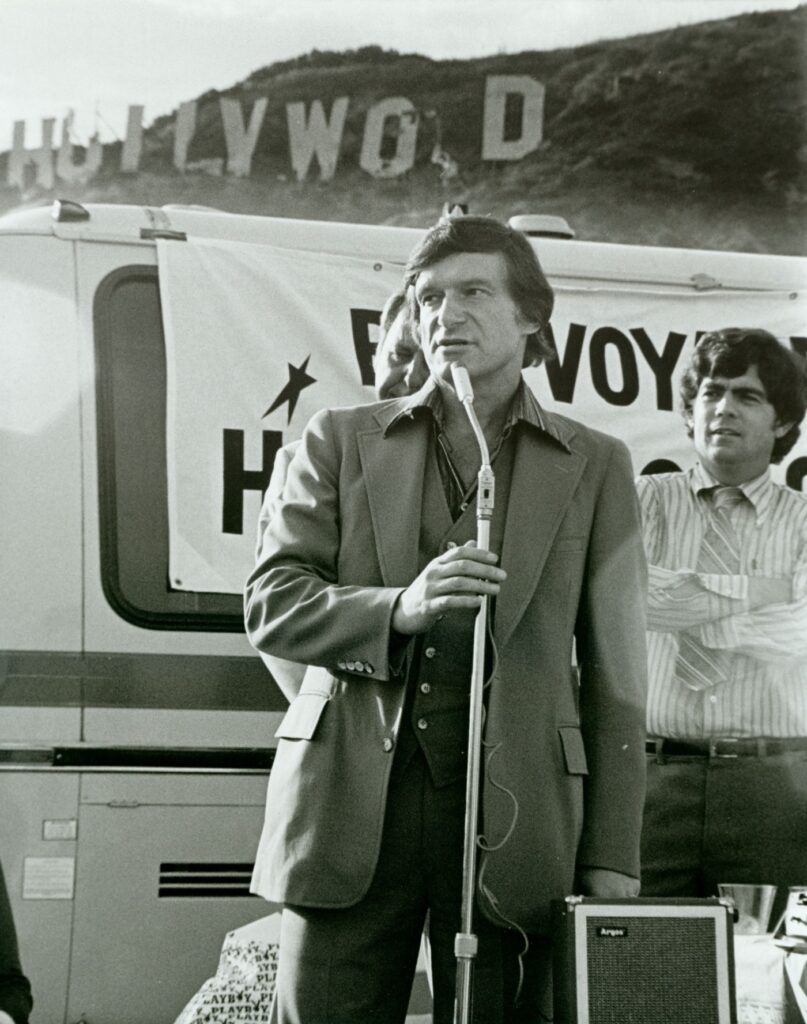 Hefner worked as an assistant personnel manager for the Chicago Carton Company for $45 a week in 1949, and as an advertising copywriter for the Carson Pirie Scott department store for just $40 a week in 1950. In 1952, Hugh Hefner was a 26-year-old copywriter at Esquire magazine with an entrepreneurial dream. He founded Playboy magazine in 1953 after Esquire denied him a $5 raise to his $60-a-week salary. Hefner took out a mortgage and raised money from private investors, including his mother. He used the seed money to start Playboy Magazine (originally named Stag Party). The first issue hit newsstands in 1953, featuring nude photos of Marilyn Monroe from a 1949 calendar shoot. The issue was a hit, selling more than 50,000 copies.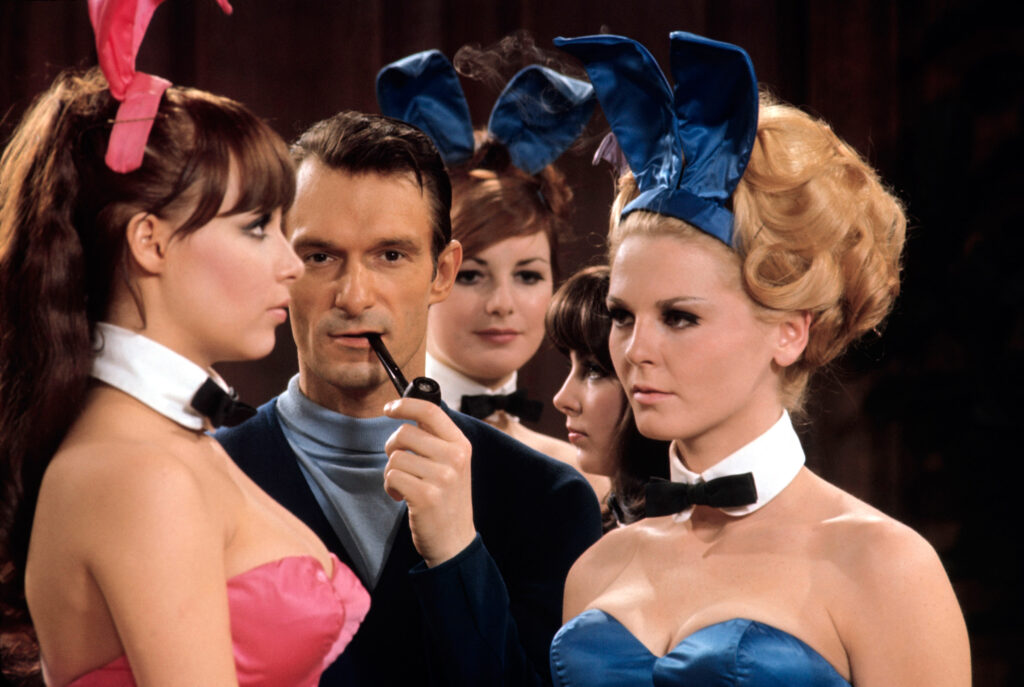 America in the 1950s was attempting to distance itself from nearly 30 years of war and economic depression. For many, the magazine proved to be a welcome antidote to the sexual repression of the era. For those who initially dismissed the magazine as a pornographic publication, Playboy soon broadened its circulation with thoughtful articles and an urbane presentation.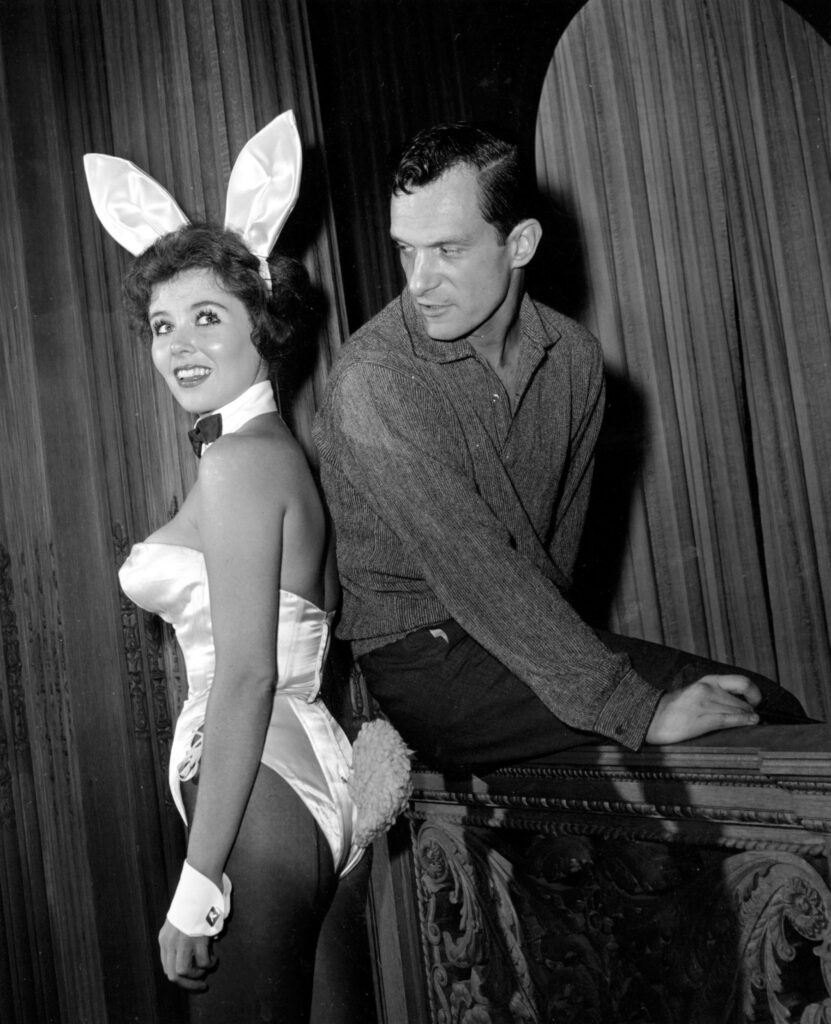 Hugh Hefner's Legacy
Hefner promoted a bon vivant lifestyle in his magazine and in the television shows that he hosted Playboy's Penthouse (1959–1960) and Playboy After Dark (1969–1970). In a series of 25 editorial installments presented during the 1960s, Hefner promoted what became known as the "Playboy Philosophy." An evolving manifesto on politics and governance, the philosophy espoused Hefner's fundamental beliefs about free enterprise and the nature of man and woman, calling for what he viewed as reasoned discourse on the truths of human sexuality.
Hugh Hefner, or, as he was known by his friends and family, "Hef," contributed to a number of causes and organizations. In 2011, he referred to himself as an independent due to dissatisfaction with both the Democratic and Republican parties. Nonetheless, in 2012, he supported Barack Obama's reelection campaign. In 1978, Hefner helped organize fund-raising efforts that led to the restoration of the Hollywood Sign. He hosted a gala fundraiser at the Playboy Mansion and contributed $27,000, 1/9 of the total restoration costs, by purchasing the letter Y in a ceremonial auction. Hefner donated $100,000 to the University of Southern California's School of Cinematic Arts to create a course called "Censorship in Cinema", and $2 million to endow a chair for the study of American film. Both through his charitable foundation and individually, Hefner also contributed to charities and other organizations outside the sphere of politics and publishing, throwing fundraiser events for Much Love Animal Rescue as well as Generation Rescue, an anti-vaccinationist campaign organization supported by Jenny McCarthy.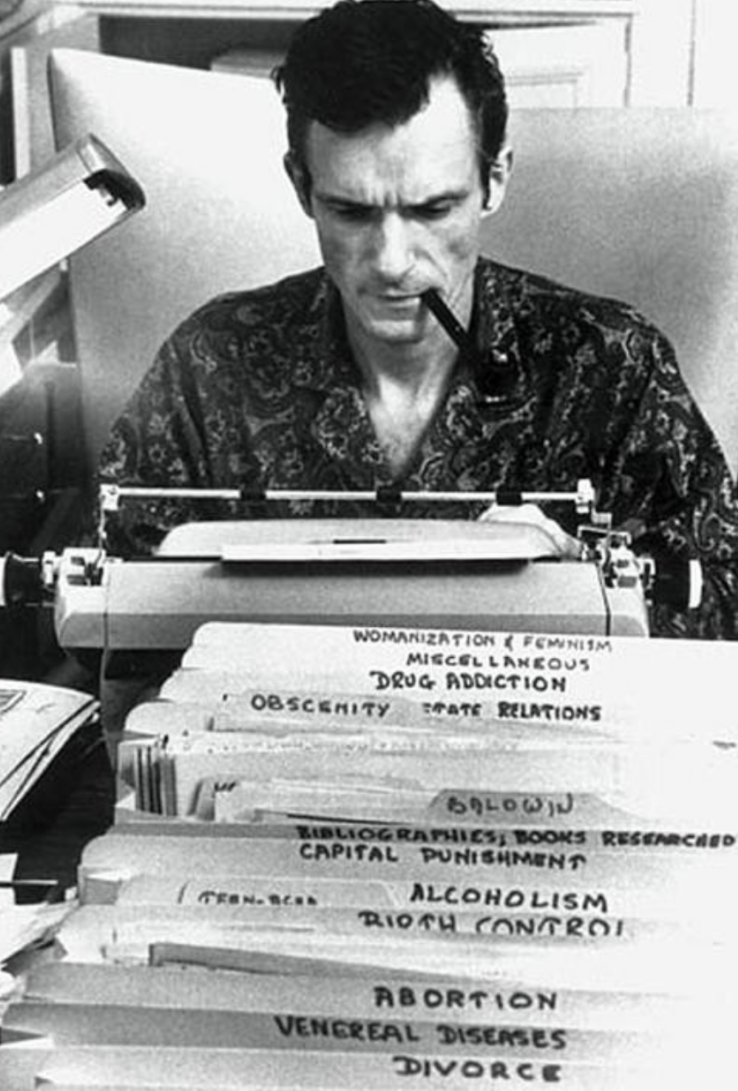 Hugh Hefner's Son Enlists Joins Air Force
In 2019, Hef's son Cooper Hefner stepped down from his role in Playboy Enterprises to enlist in the Air Force. Hugh Hefner's son graduated from the Air Force boot camp in February 2020. Cooper Hefner is now a Reservist in the United States Air Force. In late 2021, he was part of an effort to assist Afghan refugees fleeing their country since the Taliban takeover. Cooper was sent to New Jersey's Joint Base McGuire-Dix-Lakehurst to support Afghan families as they resettle, as part of Operation Allies Welcome. Operation Allies Welcome refers to the coordinated efforts of branches within the federal government to support the most vulnerable Afghans (including those who worked alongside U.S. service members) looking to safely resettle in America away from the resurgent extremist group now largely in control of their country.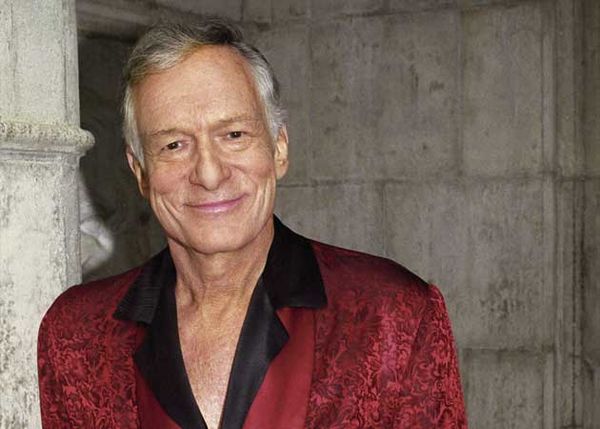 Learn About Other Celebrities Who Served
If you enjoyed learning about Hugh Hefner's military service during World War II, we invite you to read about other celebrities who served on our blog. Famous people who served during World War II include Jackie Robinson, Clark Gable, Bea Arthur, Sixto Escobar, and Mel Brooks. You will also find military book reviews, veterans' service reflections, famous military units and more on the TogetherWeServed.com blog. If you are a veteran, find your military buddies, view historic boot camp photos, build a printable military service plaque, and more on TogetherWeServed.com today.